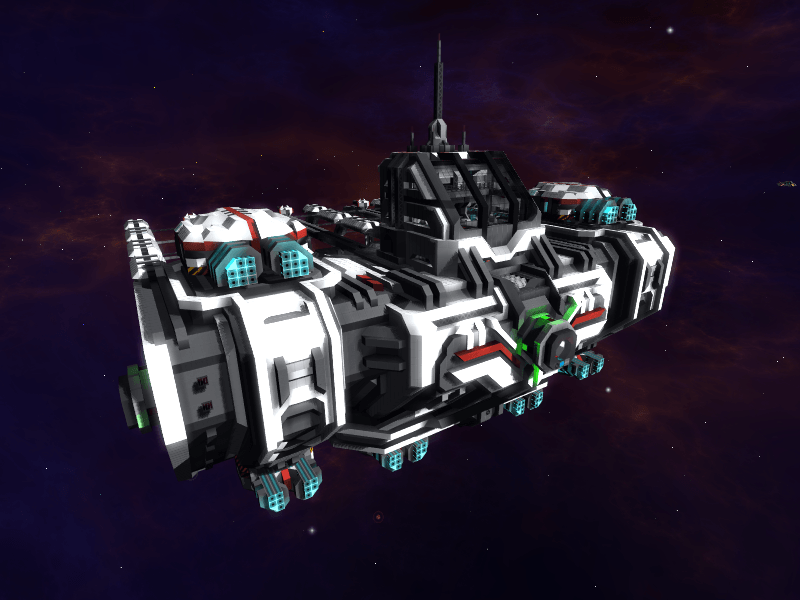 After several years of using contracted shipyard production, the United Sectors Shipyards is proud to present the first in its line of private stations, the
USS Enginuity-class Shipyard
. Intended for use well within faction controlled space, this station features modest defenses in case of the occasional raid. However, most of its capabilities are devoted to ship production and block manufacturing.
The station features a shipyard large enough to construct most fighters and light support craft used in the USS fleet. It also features a factory capable of refining raw materials and producing the most commonly used hulls and systems, all dumped into the main cargo bay after production for use by the shipyard. A working logic computer can activate some station functions from the command center (red alert, open hangar doors, lock USD, cargo load, change password)
A crew of 20 can reside indefinitely aboard the station with all necessary accommodations, such as crew quarters, mess hall, medbay, security brig, transporters, restrooms, and showers. A logic controlled elevator (with improved logic over past ships) connects all of the decks. 3 USD docks surround the station for easy access.

Crew:
20
Cargo:
151K
Mass:
116,655
Length:
97m
Height:
67m
Width:
101m
Shields:
1,567,479 (57,403/s)
Power:
2,012,864 (813,743/s)
Main Features:
Shipyard
Factory
Logic Computer
2 SCM-4 Turrets
4 SCM-3 Turrets
8 SCM-P Turrets (Anti-Missile)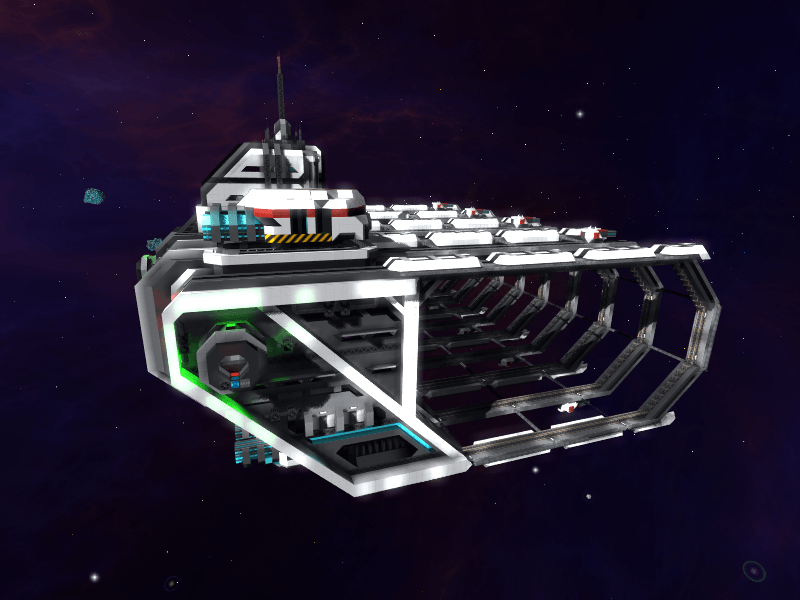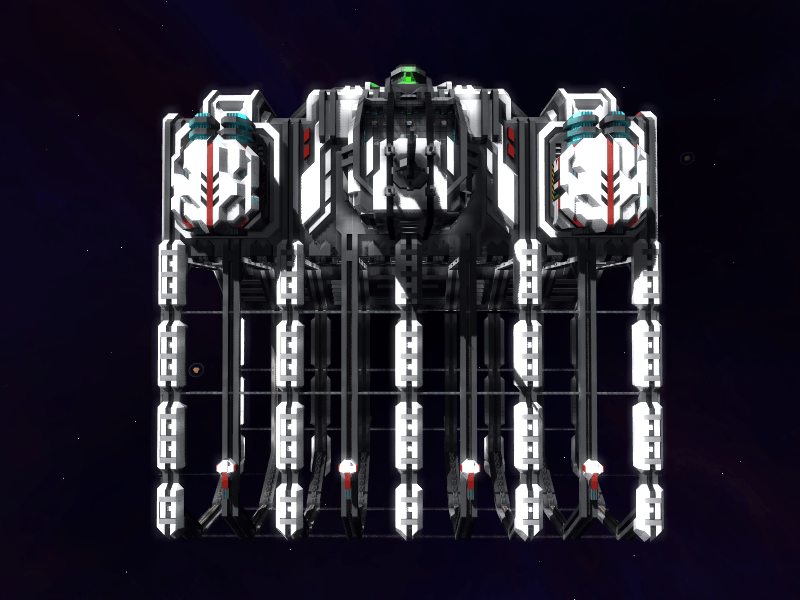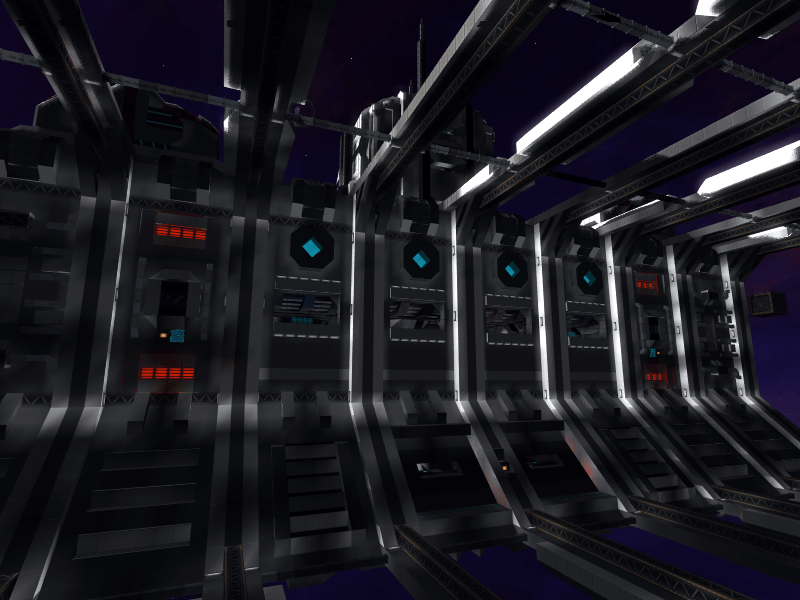 Command Center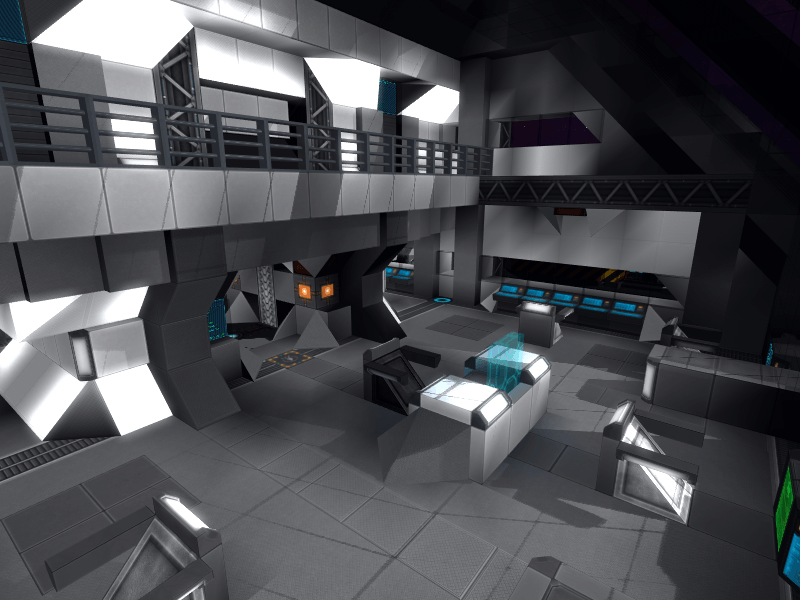 Mess Hall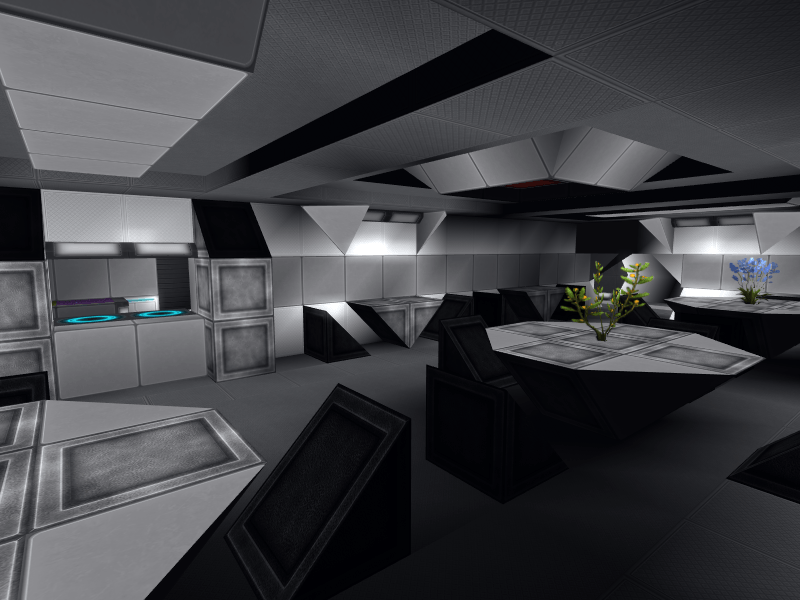 Shipyard Control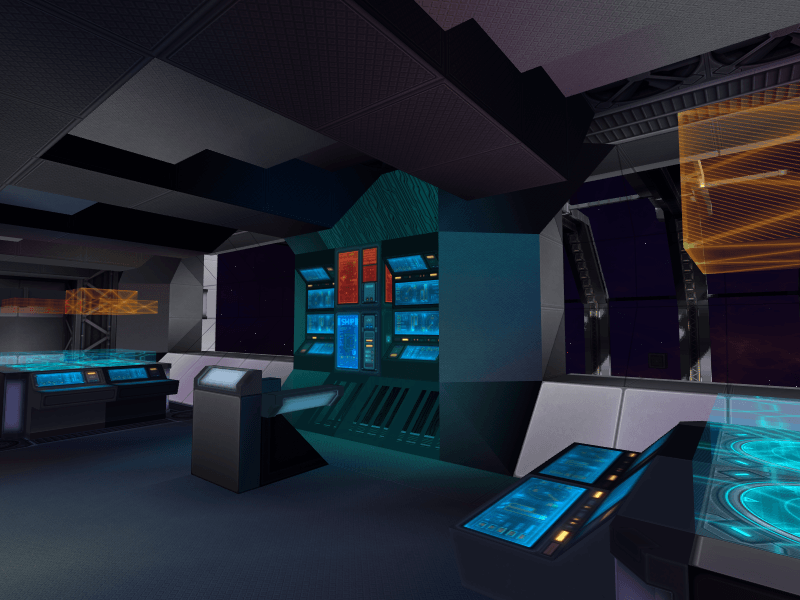 Factory