Hey,
I heard you liked Space Battleships.
I like Space Battleships too,
so I built another one.
She has been named
Mizuchi
after someone suggested to look up Japanese sea monsters or gods.
So... I re-watched Space Battleship Yamato 2199. (aka Star Blazers)
Then inspiration struck me again.
She is a well-armed ship with:​
3 AI fighters and 2 manned scout ships
10 4-barrelled main turrets
plenty of anti-missile, anti-fighter cannons
2 Wave Motion Guns
Damage Beams

plenty of lock on missiles
plenty of swarmers
Scanner
Jammer
Warp Drive
Here is a User Manual for this ship
Please Note:
This ship was not really designed with PVP in mind, thus it is more of a role play ship. It's systems may not be fit for PVP.
Feel free to modify.
I am not responsible if wireless logic randomly breaks.
I have left some empty spaces where logic is located for debugging.
This Ship is free to use/modify so long as proper credit is given.
____________________________________
Review of the ship by
Gmodism
I looked up images of ships from the Space Battleship Yamato universe, and took features of my favorite ships (including fan made designs) and
combined them into my own ship.
Andromeda
ship concepts: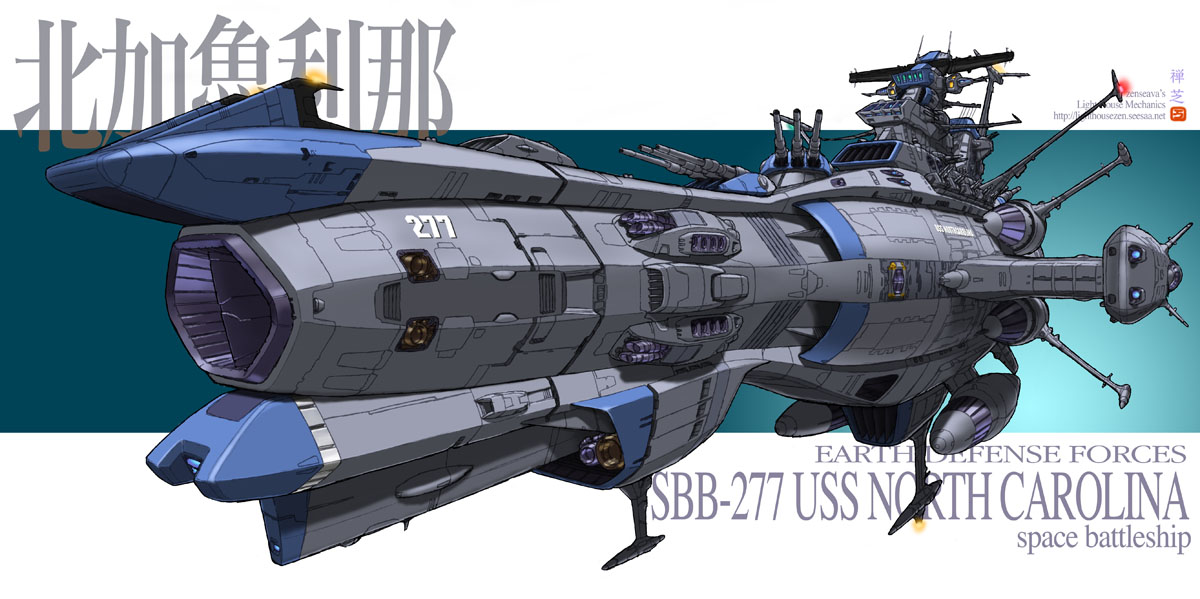 Here is a site that I found which most of the images that inspired me came from:
LightHouse-メカニックス
Thank you for your time, I do hope you all enjoy.
PS-Let me know of any problems with the Blueprint.​