J-Tech Presents its biggest work in progress: The Titan Class Flagship, commissioned as
The Solar Lion.
This massive Titan sized ship at well over 1 Million mass will put your computer to the test. Designed to be both aesthetically pleasing as well as extremely capable in combat, It is a jack of all trades flagship designed to single handedly control entire galaxies. It is the pride of the Fleet and completely impervious to almost any attack. Besides having a powerful arsenal and fleet at your command within the ship, there is also 12 decks packed full with so many things I was running out of ideas designing it. It can carry a crew complement of around 10,000 people and soldiers, as well as many guests and diplomats.
Here is what has been planned and the status of each.
Frame: Complete
1st Interior Space: Complete
2nd Interior Space: 5%
Hanger: 20%
Guns and systems: 90%
Exterior Décor: 5%
The Final version will have:
Weapons:
28 Capital Ship Ion Cannon Turrets
44 Quad SuperHeavy AM Defense Turrets
2 Lion's Paw Mega Missile Turrets
Various Missile Systems.
Ships:
8 Fighters
8 Bombers
4 Mining Drones
4 Astromech Drones
2 Torpedo Bombers
4 Shuttles
4 Transport Gunships
4 Recon Ships
4 Mega Escape Pods
1 Captain's yacht.
Ground Vehicles:
4 Destroyer Tanks
(The rest are still in the design phase)
Reactor ~ 190,000,000 e/s
Shield Capacity ~ 500,000,000
Shield Recharge ~ 6,375,000 per second
Gun stats (Currently Unfinished):
Main gun: Cb ~ 420,000 Modules
Secondary Guns: Bc ~ 150,000, Cc ~ 120,000
Tertiary Weapons: M ~ 35,000
Tractor Beam ~ 110,000
Salvagers ~ 50,000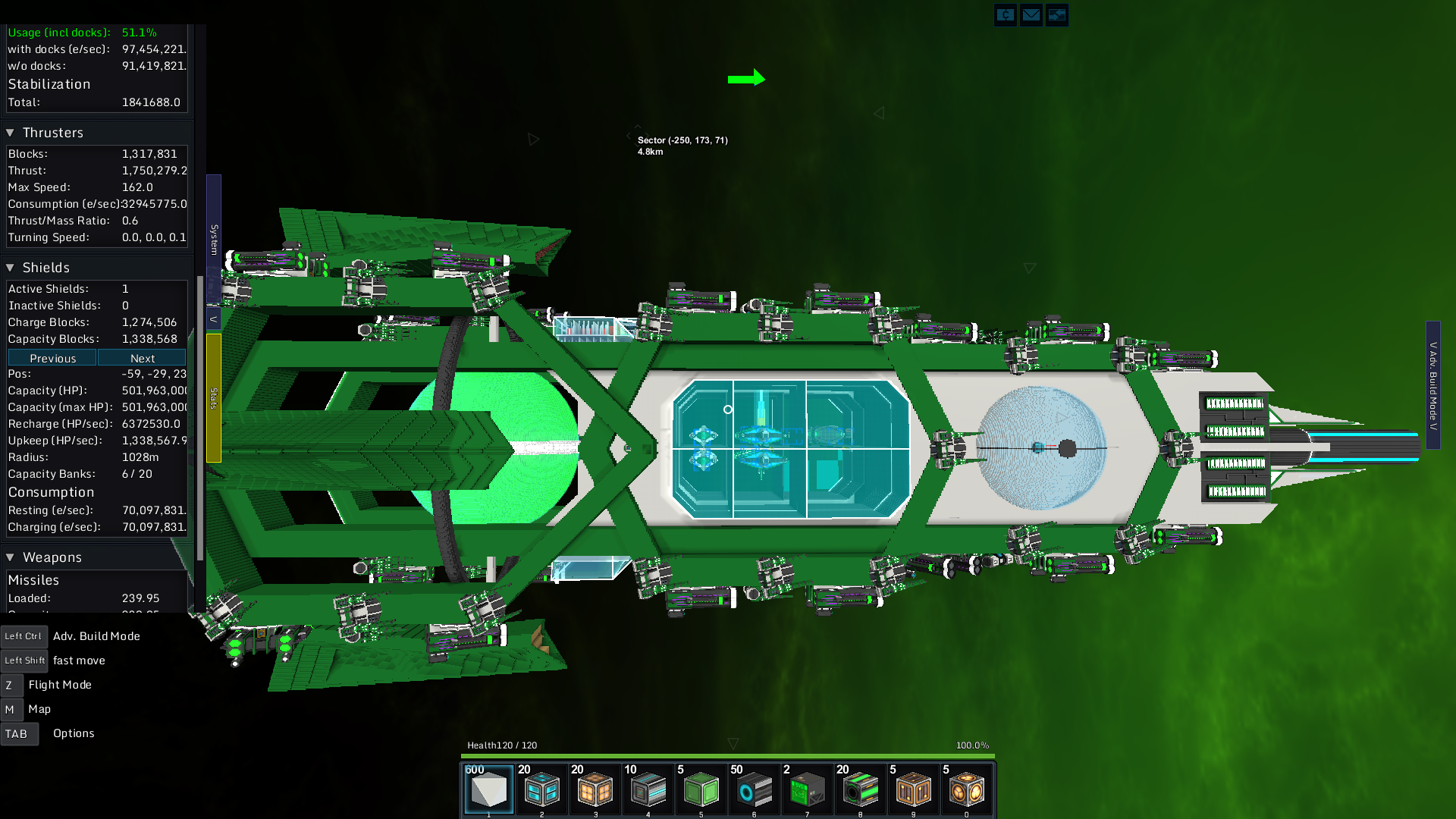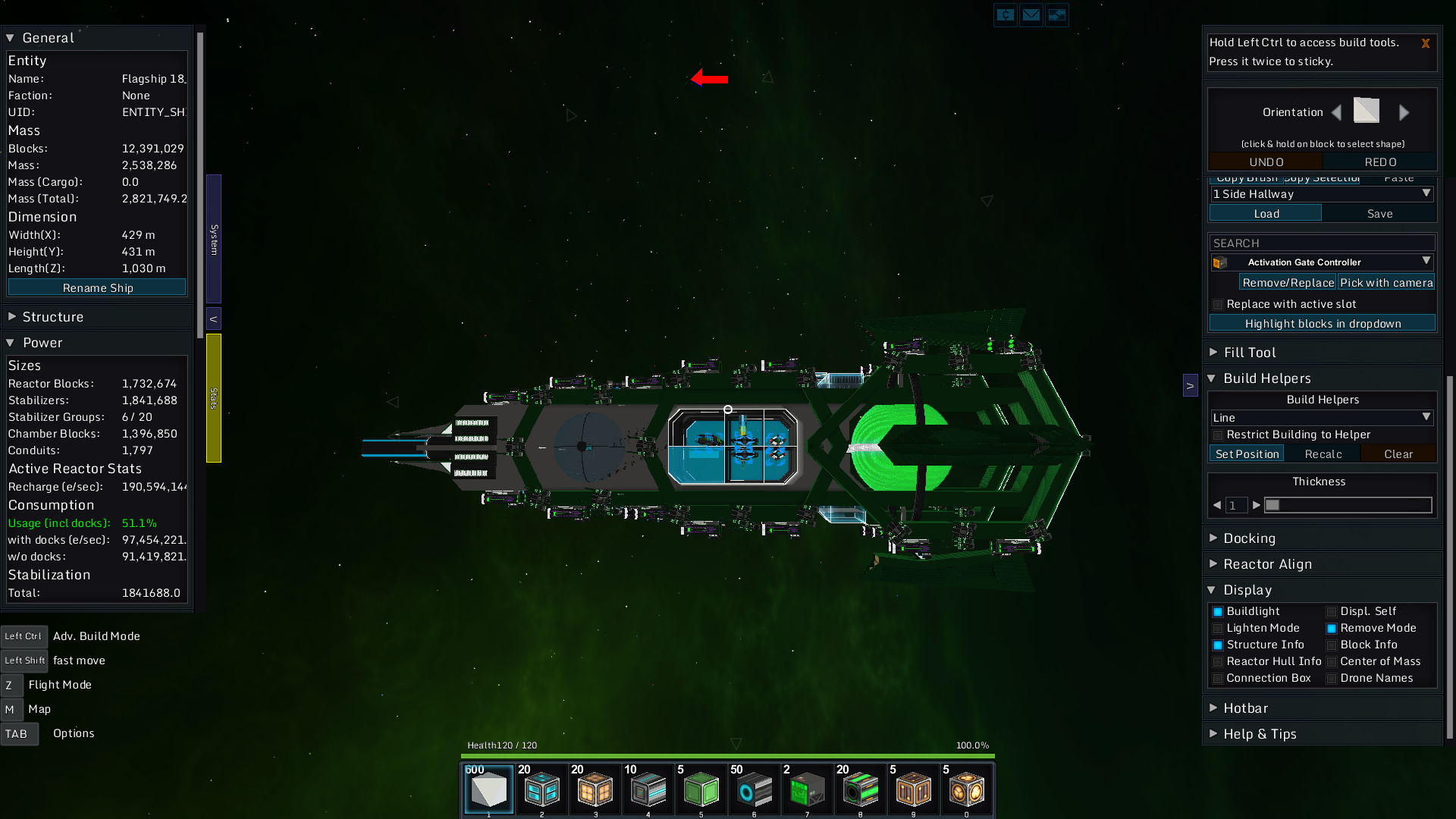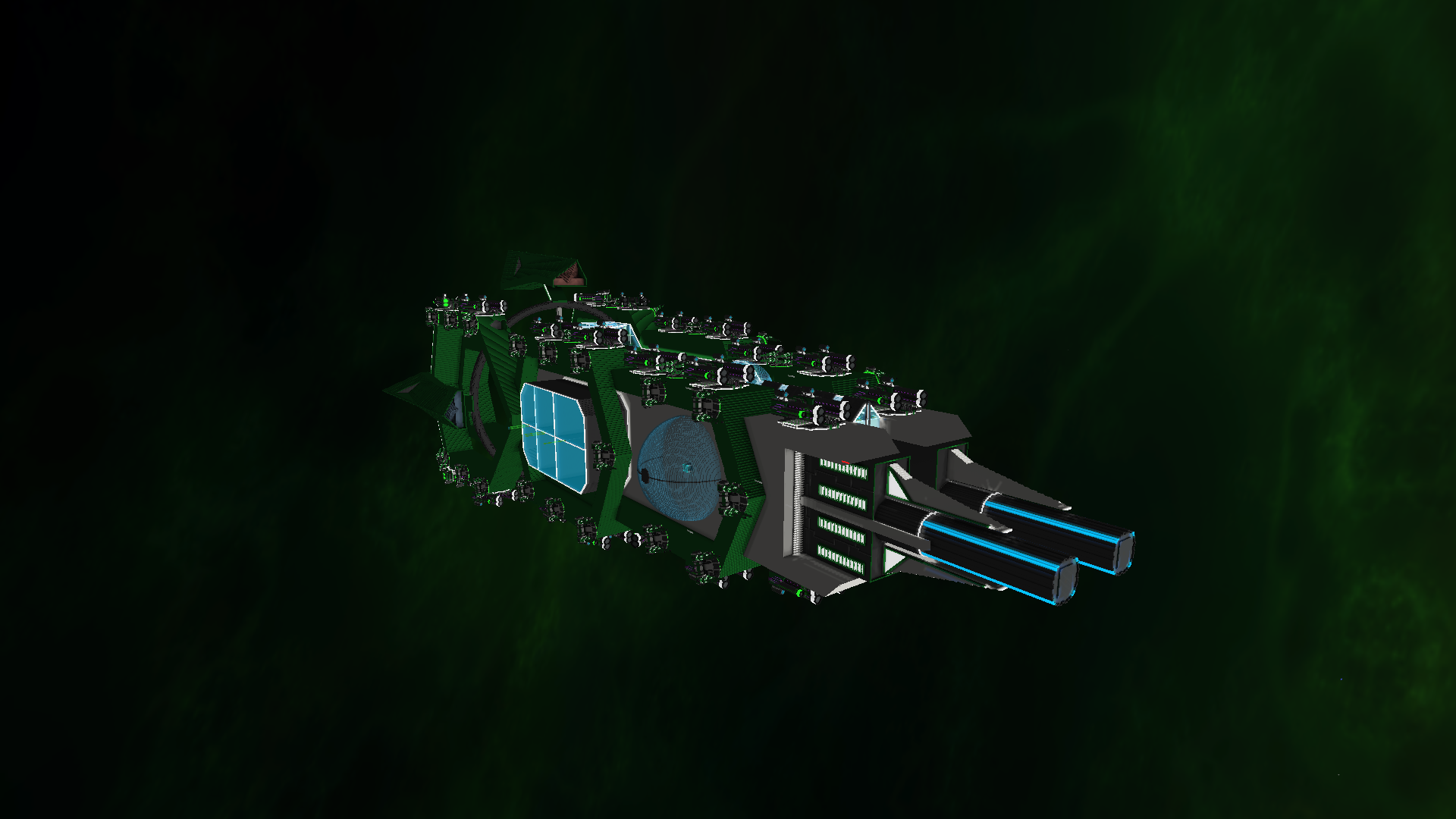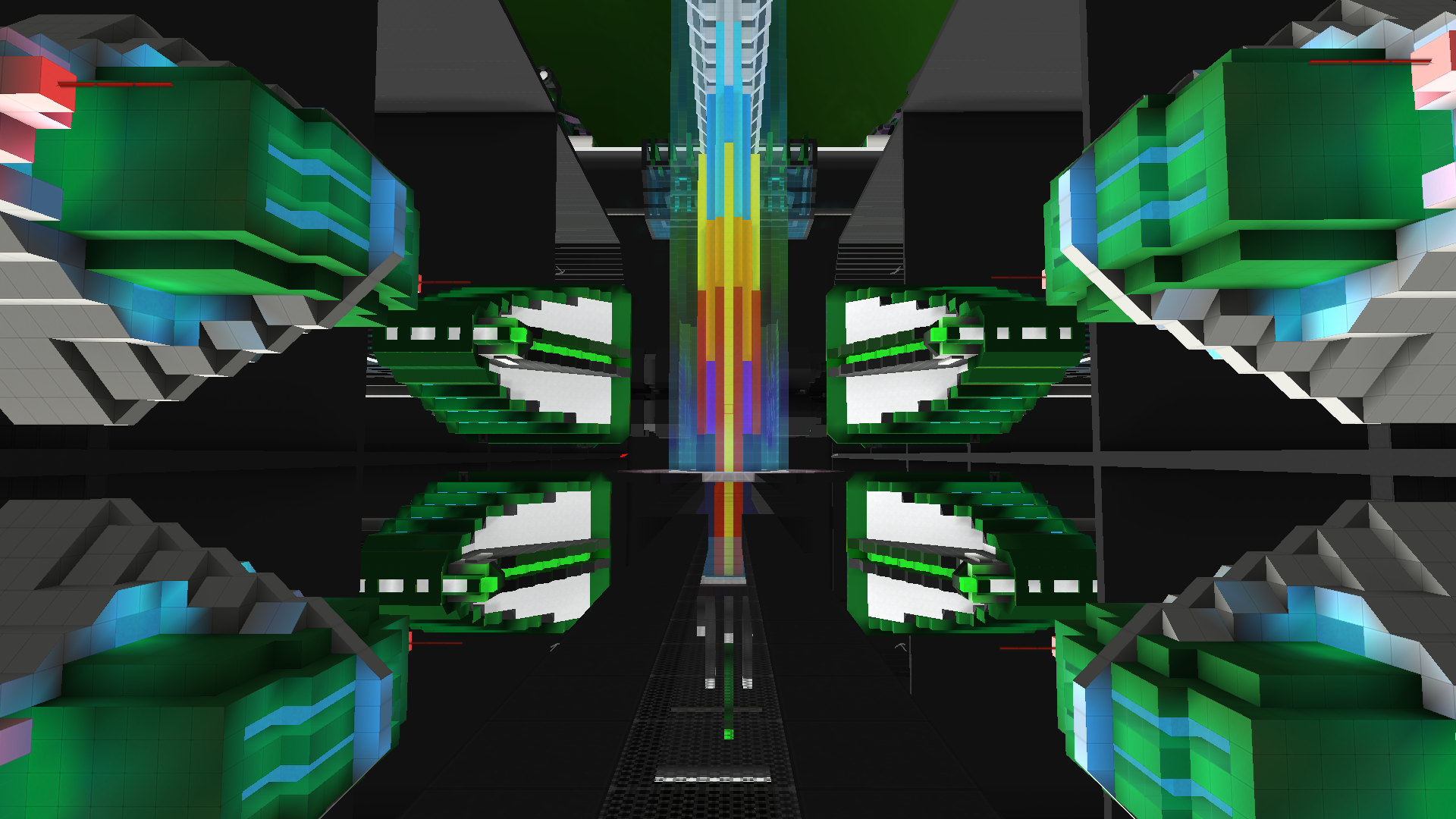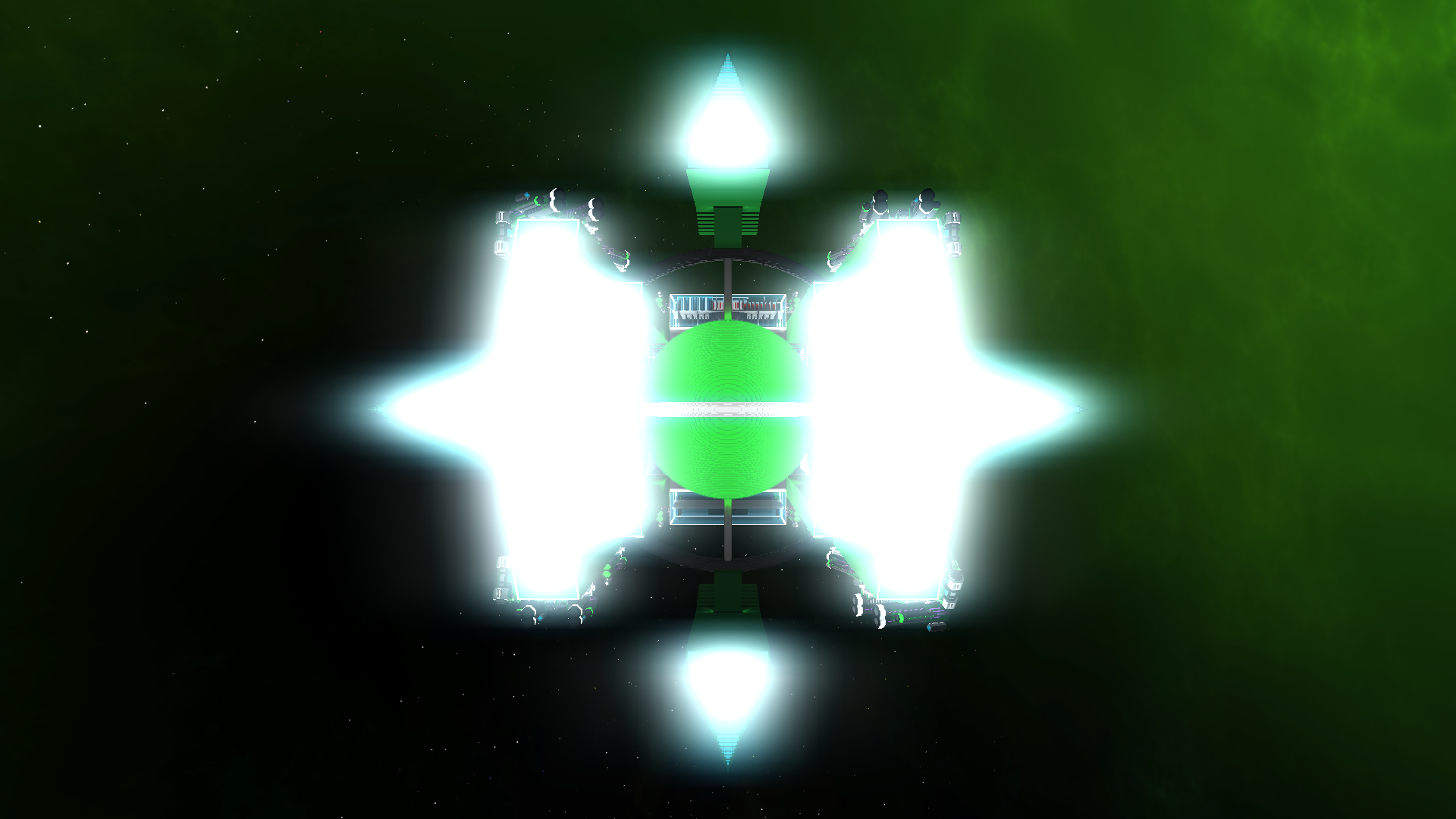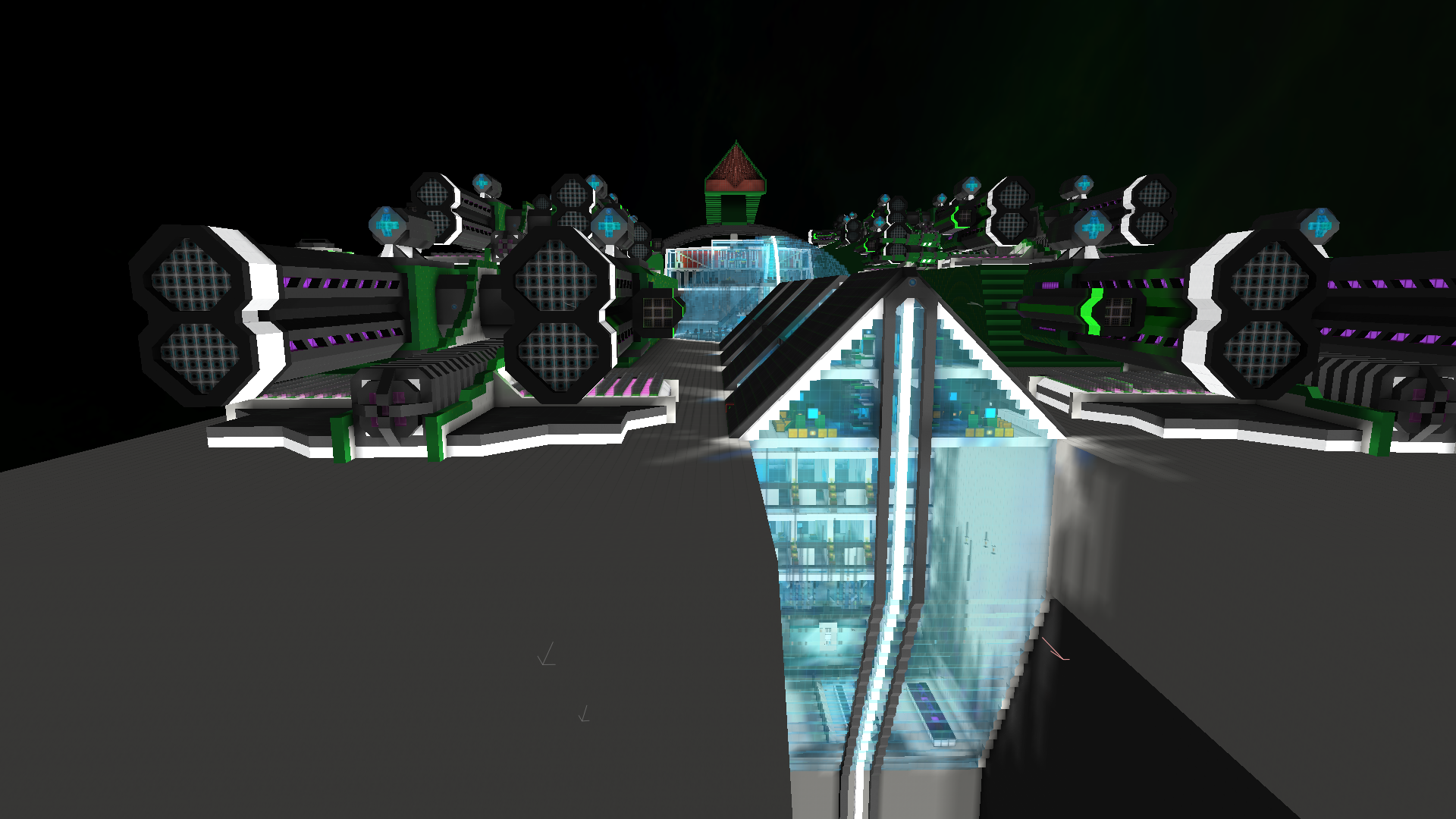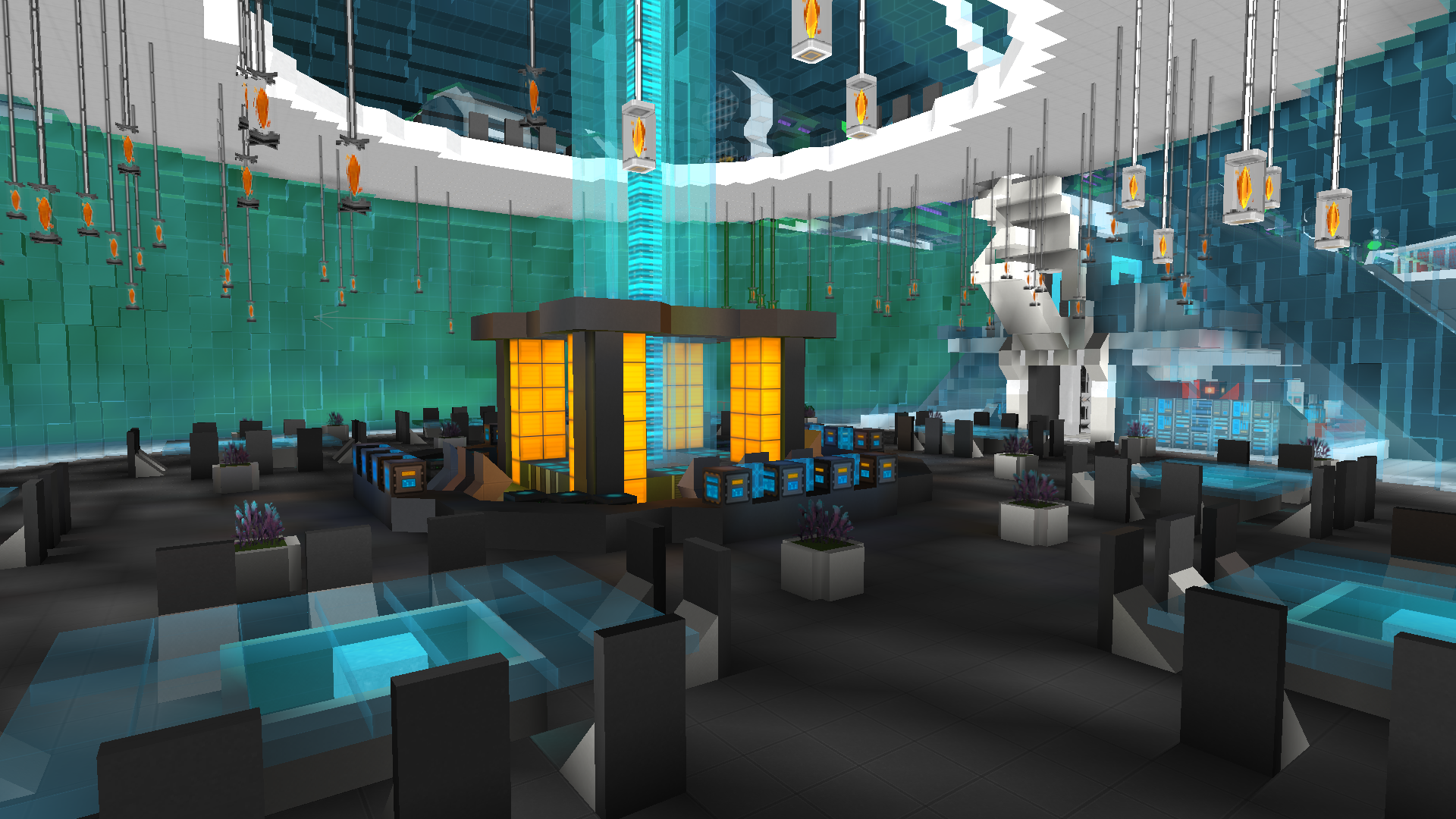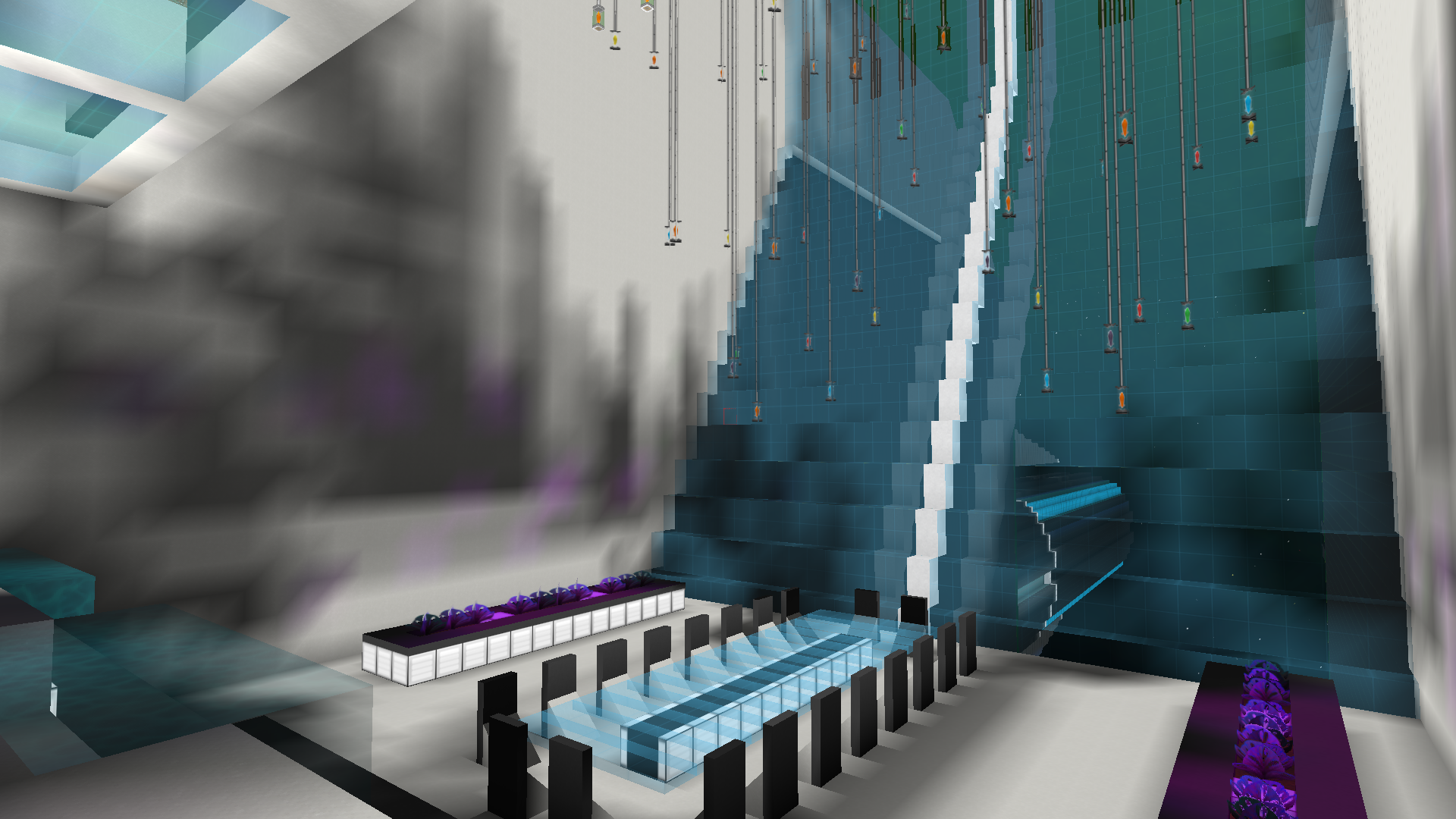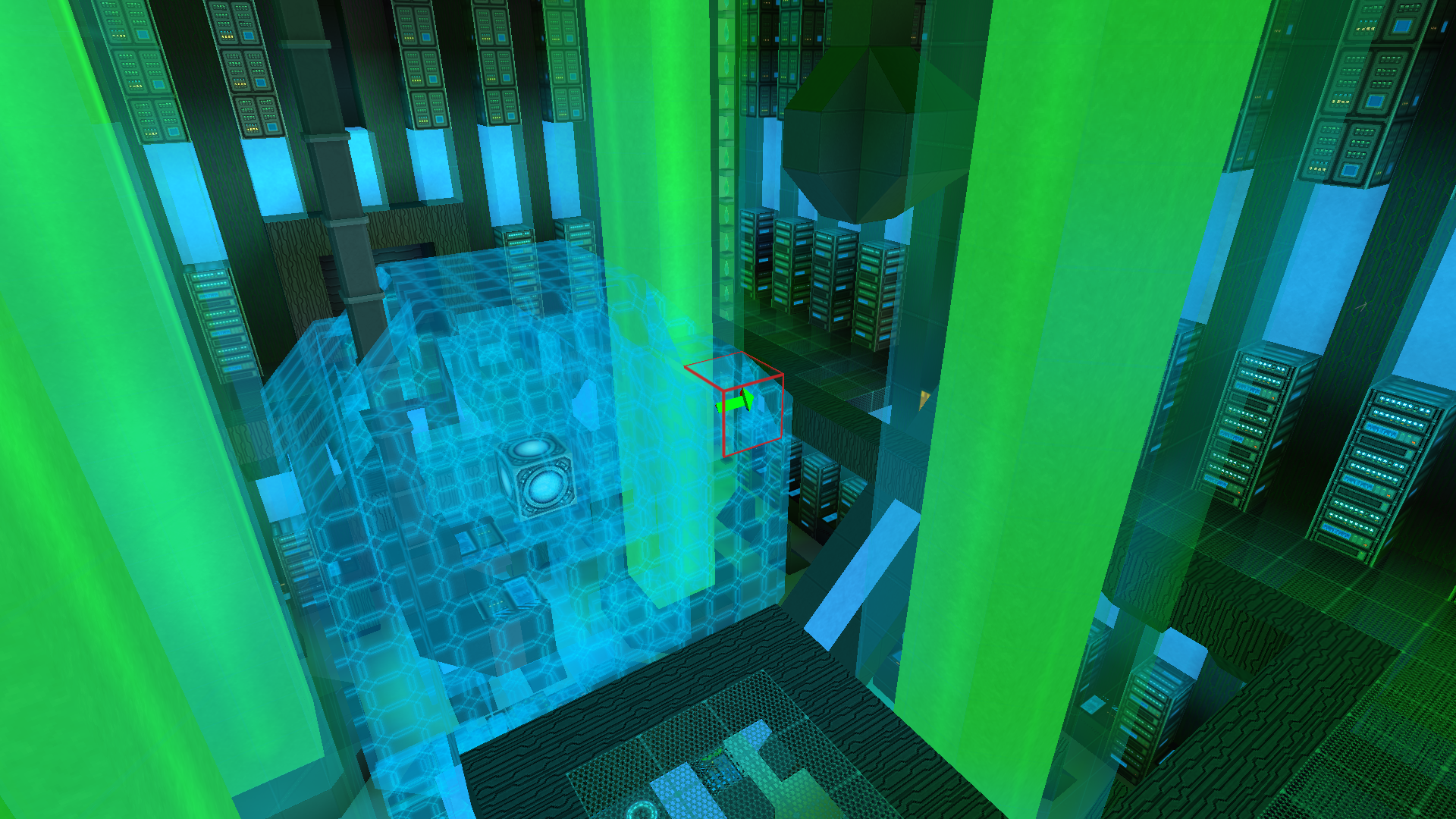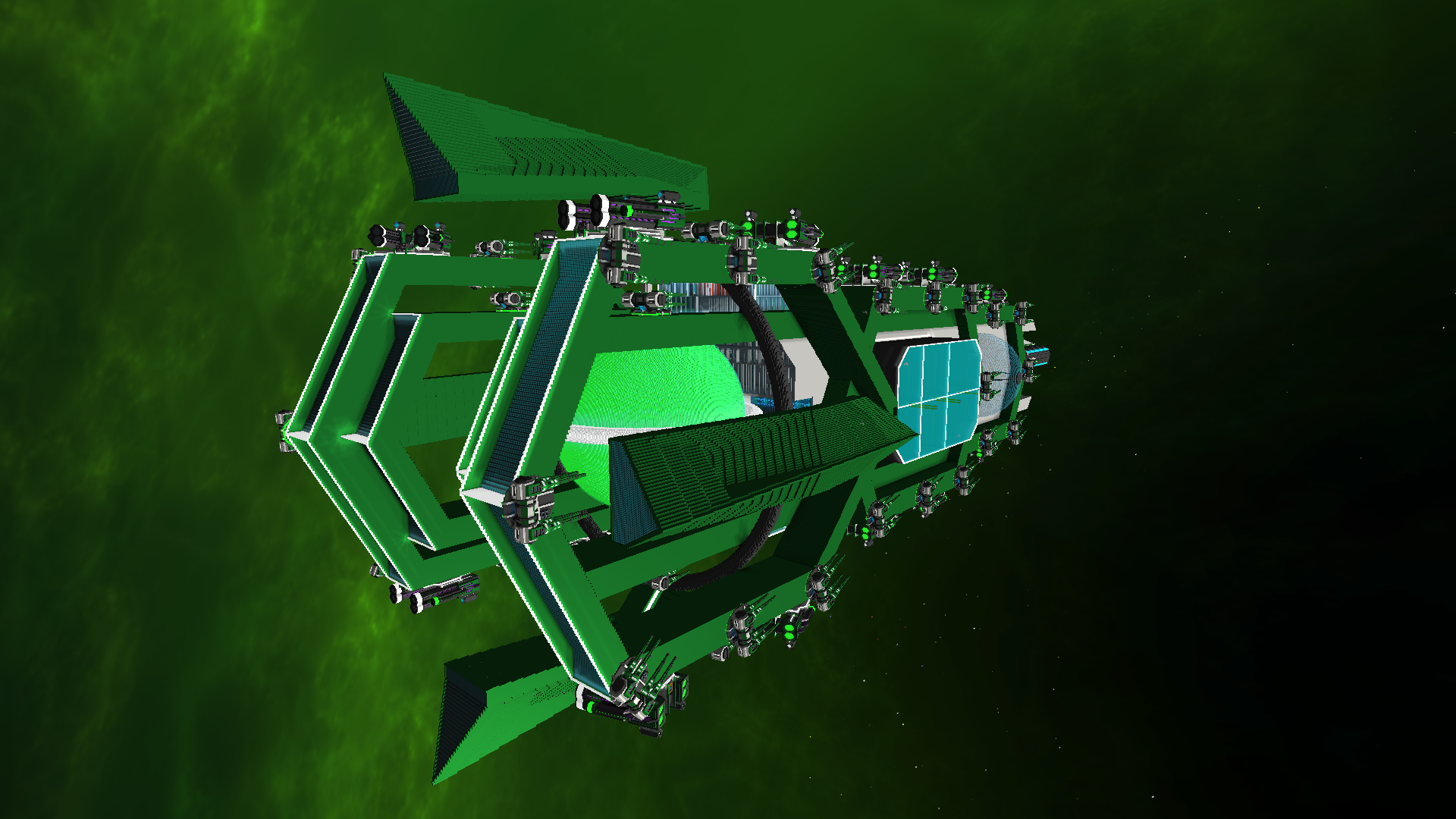 About 1/3 of the interior is complete and 1/5 of the exterior design so keep that in mind as exploring.
There is too much in the interior both finished and planned for me to mention here so explore to find out what is inside! Could certainly use feedback on weapons or other systems and designs so I can make improvements.