A dedicated miner in the style of a construction-site bulldozer, purpose built as a starter vessel.
Fields 7 super-heavy mining beams and a very generous cargo hold. Has a mining bonus 2 chamber, and topspeed 3. Its has very overpowered engines (fitting its look) to be able to run away quickly if attacked, even with a full cargo.
Turns out its quite a decent interceptor with its max speed of almost 700 m/s.
! the miner is built for use with the ScalarMining mod, which adds acid-damage to mining beams !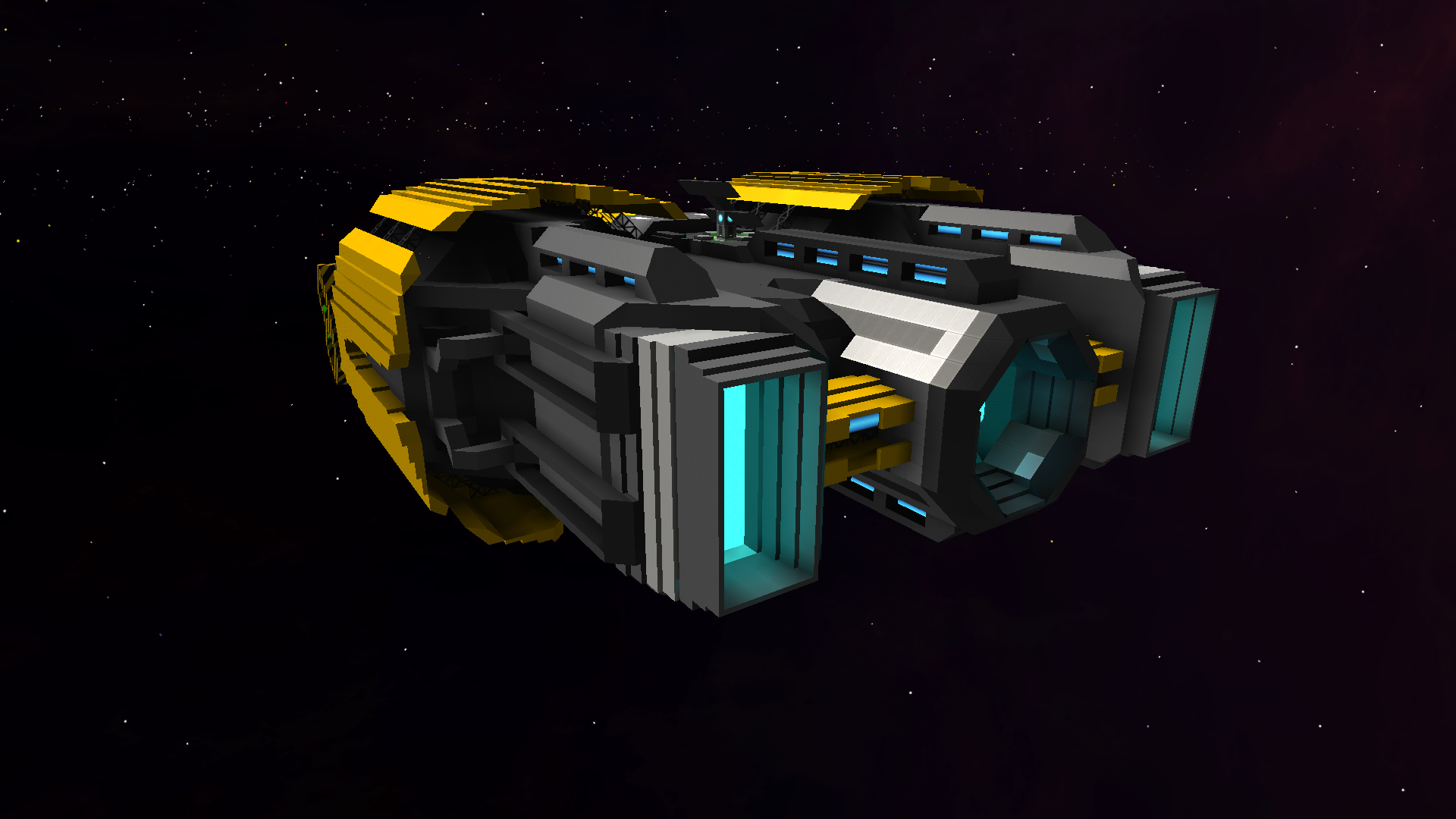 It kinda turned out to look like a podracer with its oversized engines, but i like it. The successor to the Badger (
Badger mining vessel
)