Introduction and history
The Jutland Class was one of the most secret ORT ships ever to be built, with its only purpose being built is to destroy planets and crack shields. It exceled at that job, being able to destroy a planet in less then 30 seconds and bringing down 20million shields in 10 seconds. It was one of the most powerful dreadnoughts to ever be built. Only one of these ships were ever constructed and it was never used. It's essentially a glass cannon considering it's low shield hp and its lack of detail to the exterior.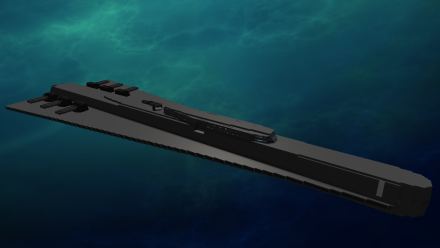 Statistics
--------------------------------------------------------------------------------------------------------------------------------
Length: 432m
Width: 143m
Height: 35m
Blocks: 414,262
Mass: 127k
Shields: 3.7m
ShieldRegen: 104k
ReactorHP: 3,058,000
Creators note-
This is not the prettiest looking ship at all and does not reflect the building skills by the members of ORT. It was essentially a test bed to make a flying Super Laser of doom in as little amount of time as possible. Feel free to download this and destroy as many planets as you can!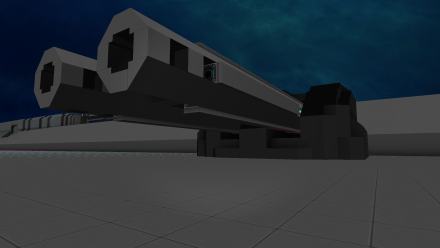 Above is a view of one of the Heavy Cannon turrets the ship features. All in all the ship features 10 of these turrets with six on the top and four on the bottom.
Interior
Even though the exterior was rushed, un smoothed and ugly, the interior design language reflects ORTs newest and most up to date interior with state of the art room and a new common bridge design that would continue to be carried to future ORT warships.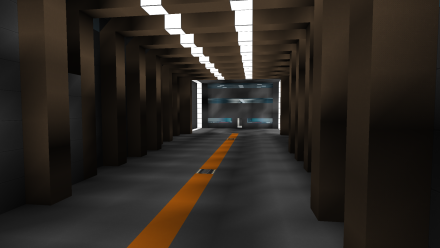 Small Hanger capable of fitting two fighters.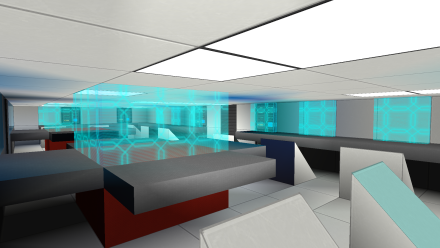 Fighter control and mission briefing area.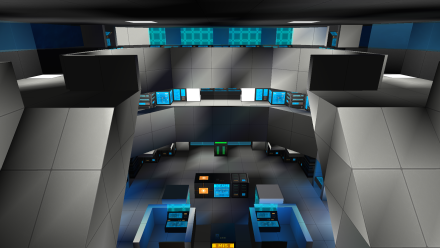 Advanced three story bridge, view taken from the third level.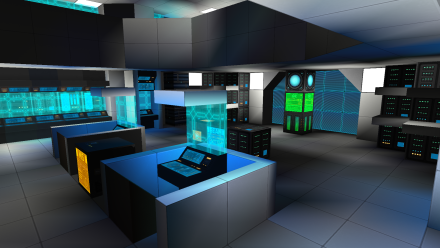 Bottom level of the bridge showcasing all the computers and systems controlling the ship.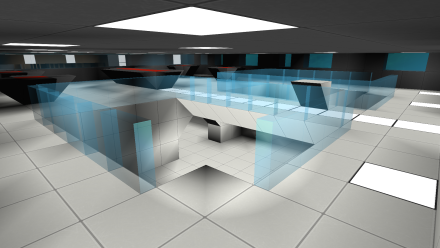 Crew rest and dining area with tables and a overlook to the hanger.