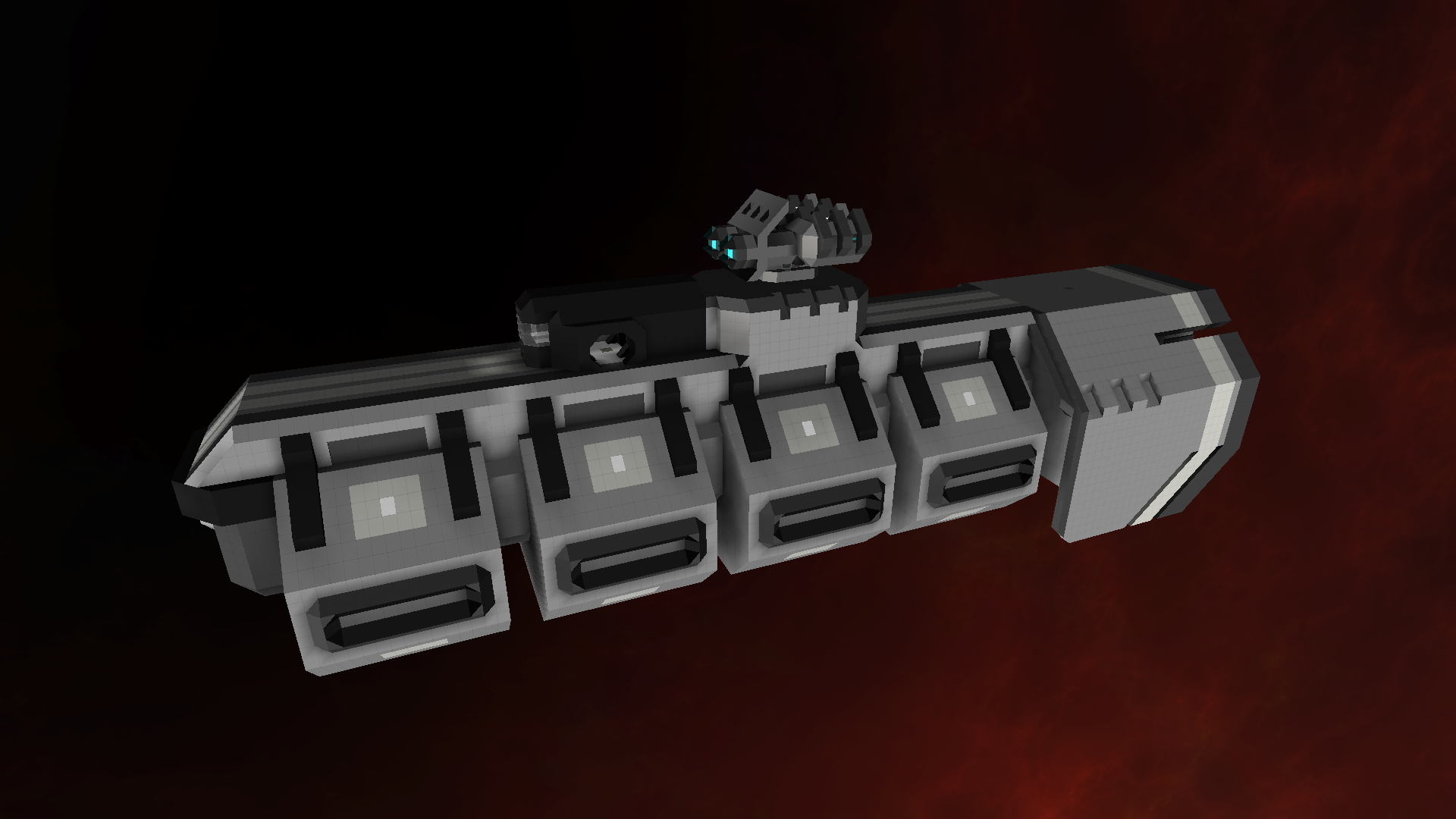 '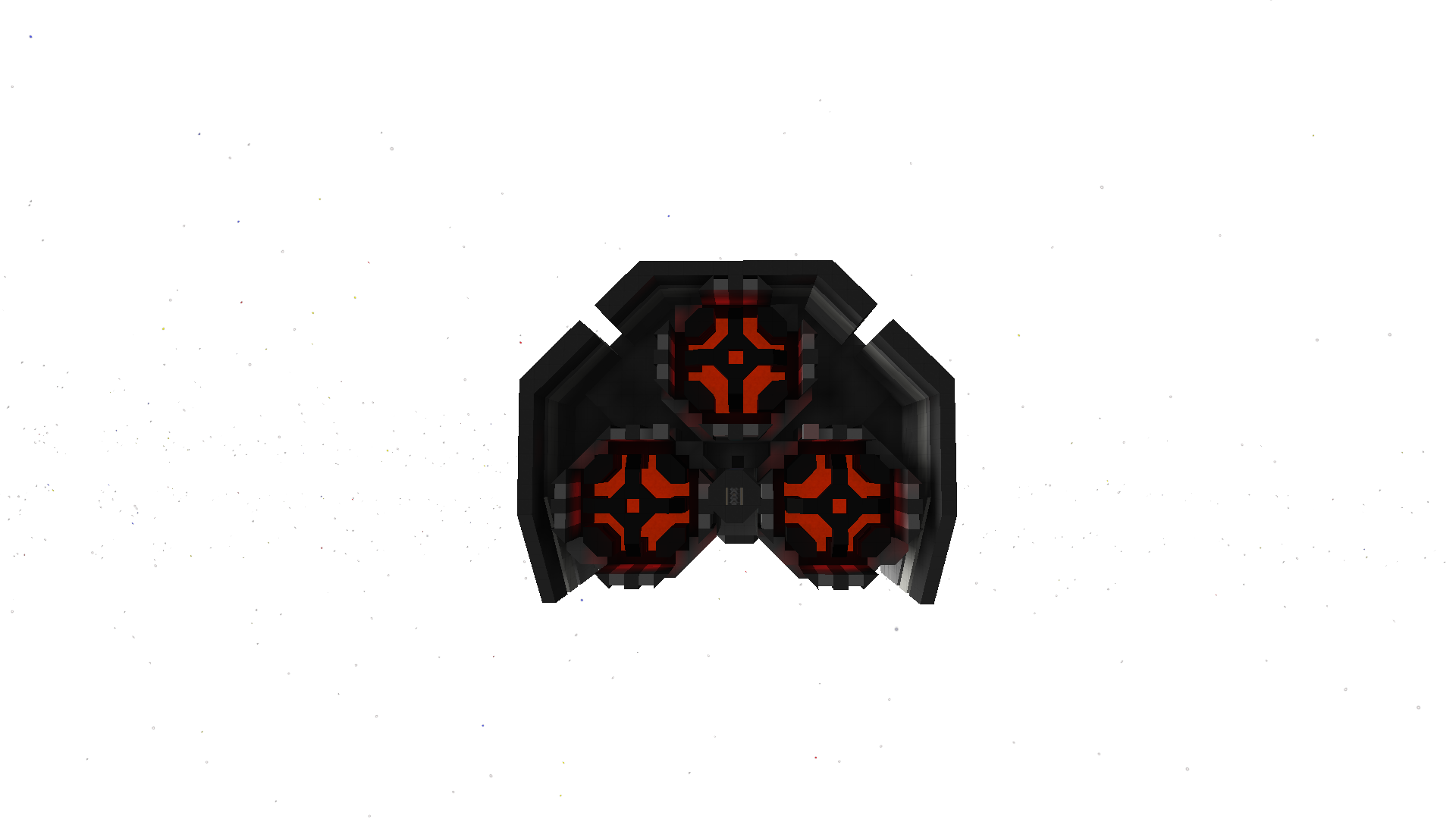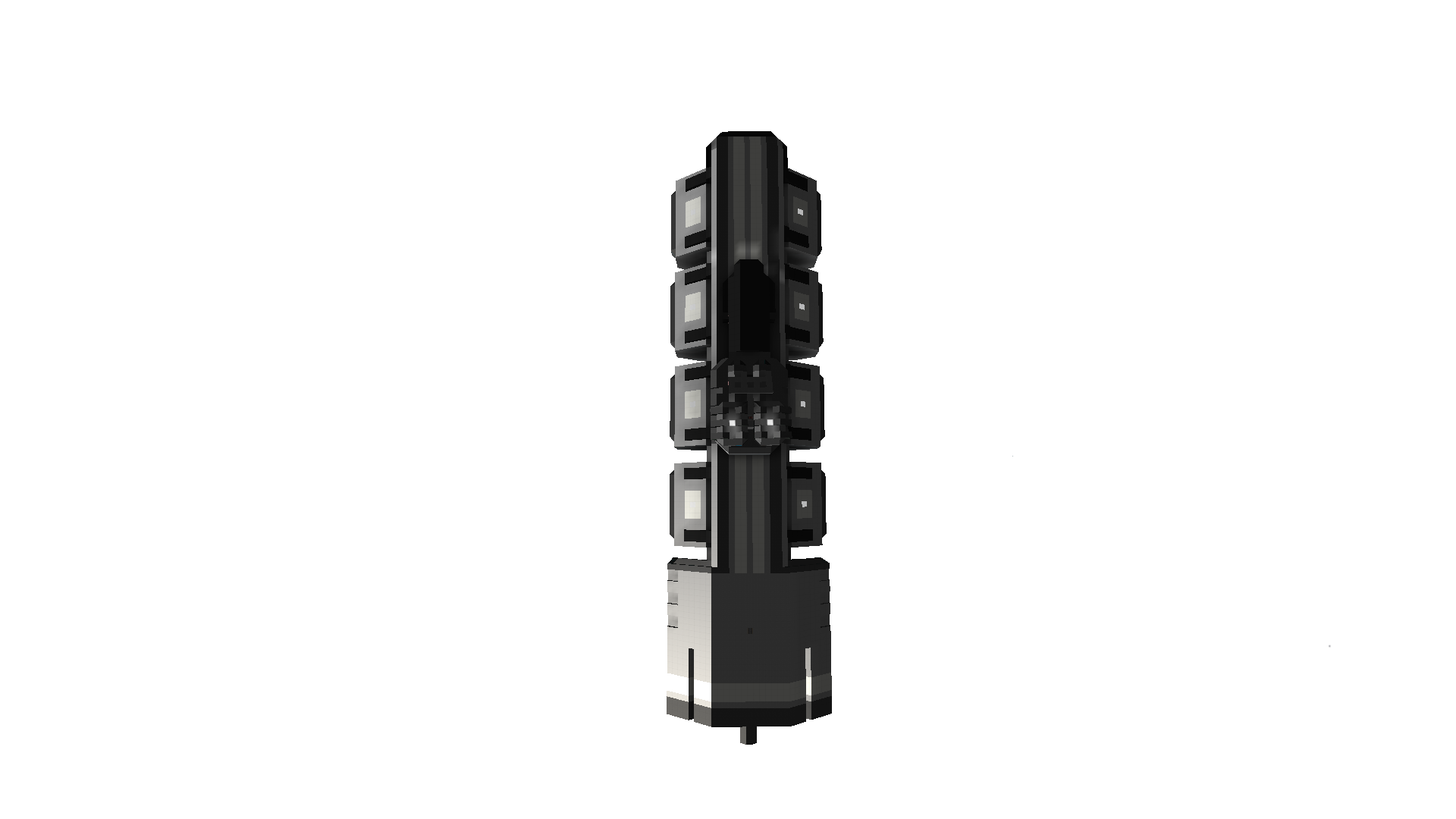 Stats:
Reactor Size: 5,418
Shield Cap: 180K
Shield Regen after upkeep: 2,980
Max Speed: 688.5
Thrust Ratio: 5.
Cargo Cap: 493K
Special Features:
1 - Scout Class AMS Turret(1)
2 - deployable boom to provide rear dock for allowing much larger ships who lack the full FTL tree to dock so this ship can jump them.
3- repair system
Lore:
The Hulk Class Cargo Transport was developed by Utopia Co After the Vanguard War to replace the Apollo class transport. The Ship was contracted by the Peace Corps to provide a more durable cargo transport that was also capable working as a Tug boat. The Hulk also replaced the previous PC Tug ships.