Name:

Harrower


Role: close-long range anti light craft combat, jump interdictor
Class: light attack craft-gunship hybrid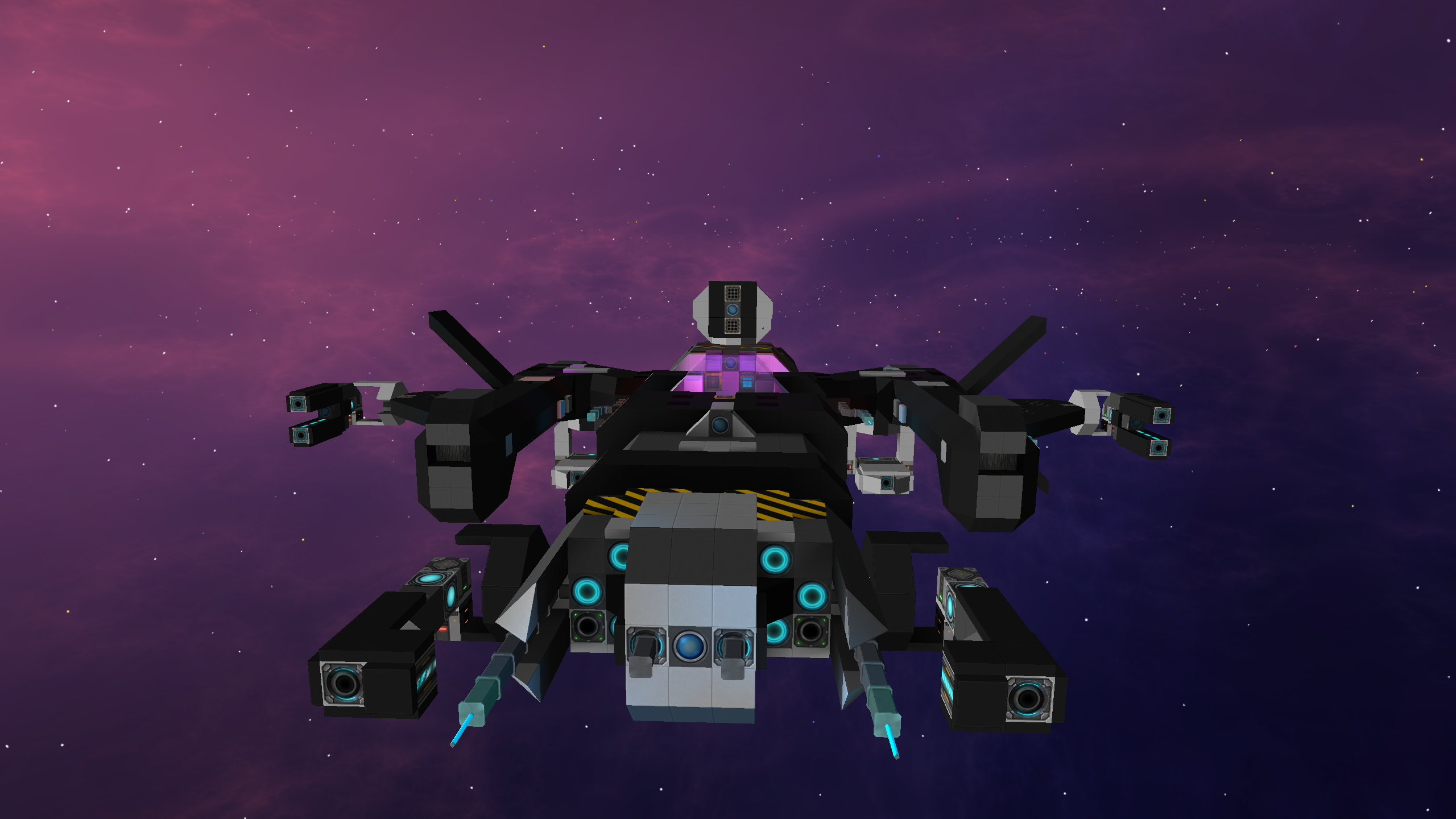 Description:
Another ship to break into the public starship line up, the
Harrower Light Interdiction attack craft
,
Harrower L ID-AC T7
, or simply the
Harrower,
is a ship designed for one purpose; to disrupt the defenses of light ships with long range attacks, close the gap with close range support weaponry, and to deny targets an FTL exit with a basic jump drive inhibitor. the first entry in a possible new series, the Harrower is a must have for those who like strategically trapping their targets and out ranging their targets if possible. favored by law enforcement, mercenaries, bounty hunters and outlaws alike, the harrower is never a welcome sight if you are on the receiving end of its beams, missile launcher, cannons and its inhibitor field.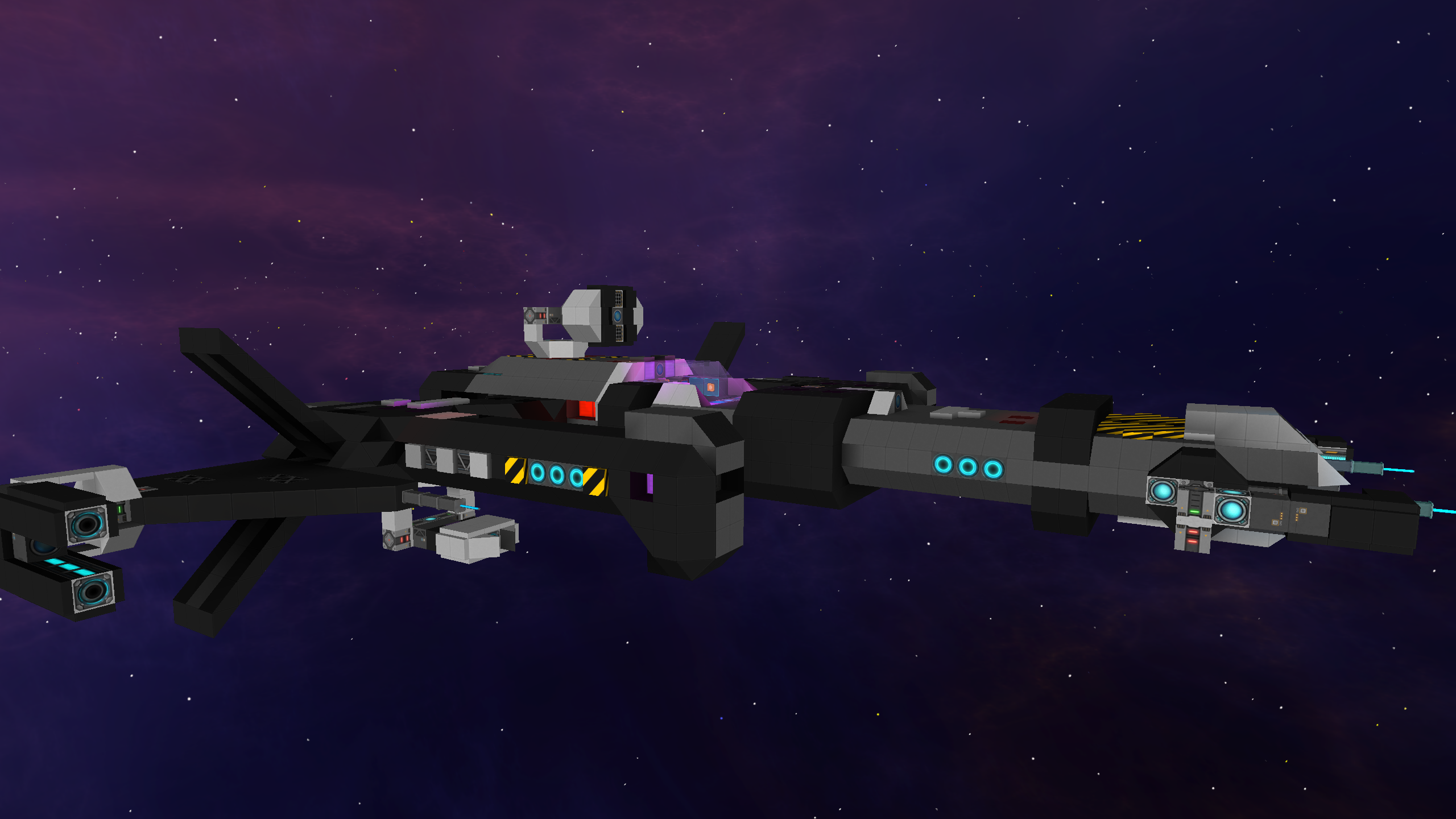 Stats:
Physical:
Mass- 229.1/293
Blocks- 3247 (including turrets)
Dimensions (excluding turrets):
length- 51 meters, width 47 meters, Height 12 meters
System:
HP- 6900
Shield cap/regen- 8000/ 130
Power/stability: 125/135
Cargo- 900
Missile capacity-3.30
Speed- 510
Weapons
Auto gun- range of 6000 meters two barrels, 79.0 damage each.

Turret AI setup
: S
tandard
(no AMS or Remote, adjsutable)
Turrets
1 long range tracking missile launcher (double barrel)- 651.3 x2 damage, 1200+ meters
2 Daul barrel long range laser beam pulsars- 240x2 damage, 12000 meters
2 side cannons- 40.6 damage, 9000 meter range.
2 standard laser beams 22.7 x2 damage, 9000 meters
Tools
1x2 barrel tractor beam
Remtoe turret controls
Ship rail dock (bottom)
pilot canopy remote control
rail undock
remote.
Chambers
FTL Inhibitor-
Inhibitor
range 2
FTL- auto charge, multi charge 2
Scanner-scanner strength 2
Reactor Base enhancement