Game version

New Weapons & Power
The Gmodism Industries Proudly Brings you:




GI Turret AMS - Banisher Compaq


The Banisher Compaq literally banishes most missiles, with 4 groups of anti missile shells it shreds most missiles at range, the agile turret covers a full hemisphere of, that is 180 in all directions. Having a base of D5 it is possible to fit and insert one block as displayed below. The Banisher Compaq is a much more compact version of Banisher Mk1, it has 50% of the damage and is so more power efficient, however it also deals less damage and is not suitable to use as a stand in machinegun, GI only recommends to use it against missiles. If you need to use it against other ships, refer to the Banisher Mk1 regular.
Socket Diameter: 5 (can be inserted in hull one block in)

Special Remarks:
- 180+ degree hemisphere coverage
- 2 blocks per barrel, high damage output so that is prepared for missile HP update

Turret Overview: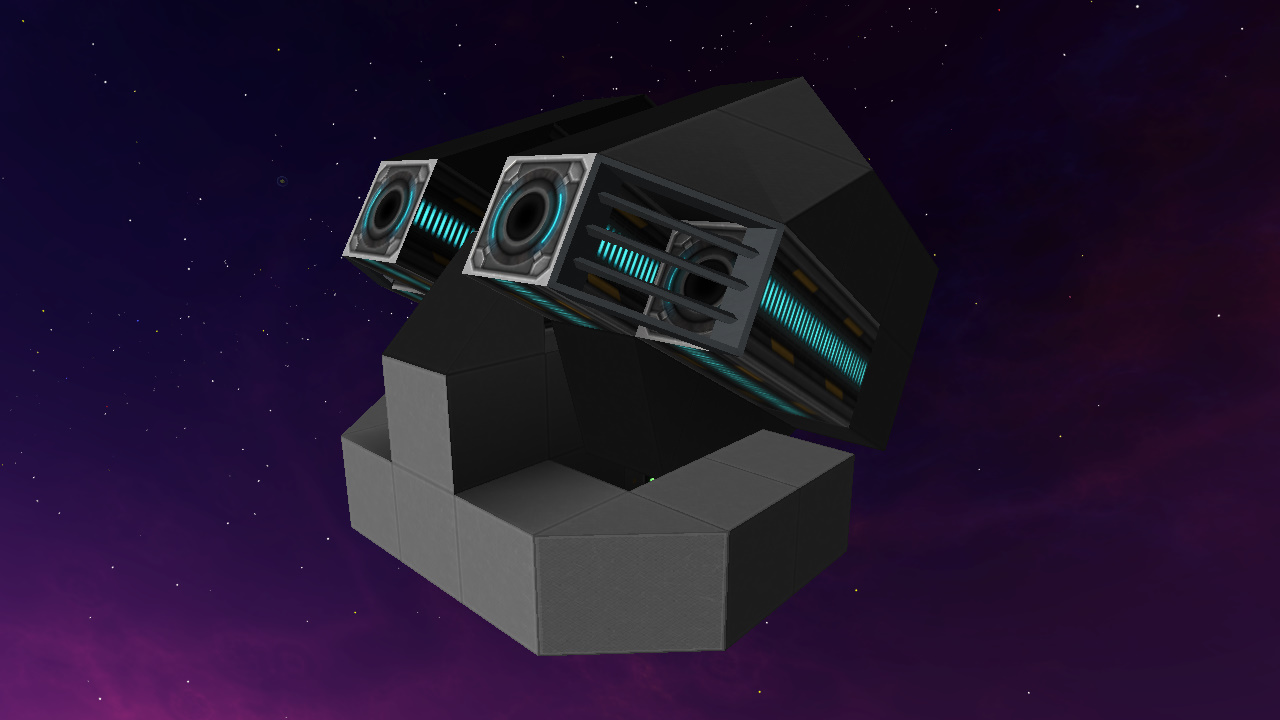 If the Weapon details confuse you, check out the system we use, first post on the GI forum page.
Gmodism Industries Shipyard.

Brought to you by Gmodism Industries.
Gmodism Industries - Quality and Innovation.