Game version

Suited to all post QF builds
The Gmodism Industries Proudly Brings you:
GHI - Heavy Test Hull
The Gmodism Heavy Industries have produced a heavy test hull target in order to test heavy weapons and compare the damage dealt on the surface as well as inside a potential real target. Offers easy comparison in a safe tested enviroment with scientific comparison.
CONFIGURATION:
4 Blocks Standard Armour :: MAIN
BACKED BY: 2 Blocks Advanced Armour
ADDITIONAL: 2 Blocks Hull-SYSTEMS::THRUSTERS 15 Blocks-1 Block Hull ENDLAYER
Special Remarks:
- Lets you test your heavy arsenal
- Offers a wide range of realistic and weak, medium and strong targets.
- Targets simulates heavy armour suited for titan class builds
Overview: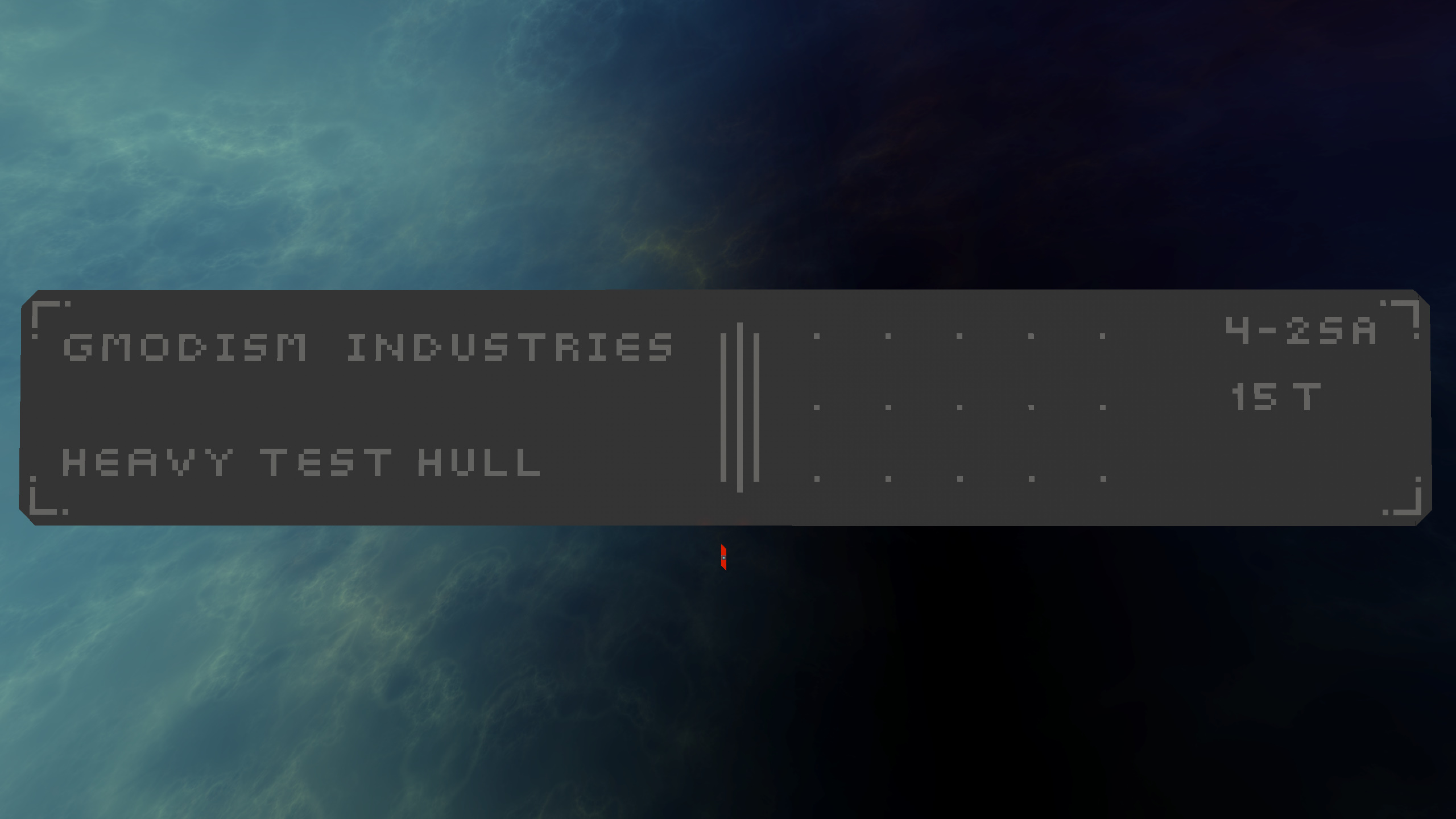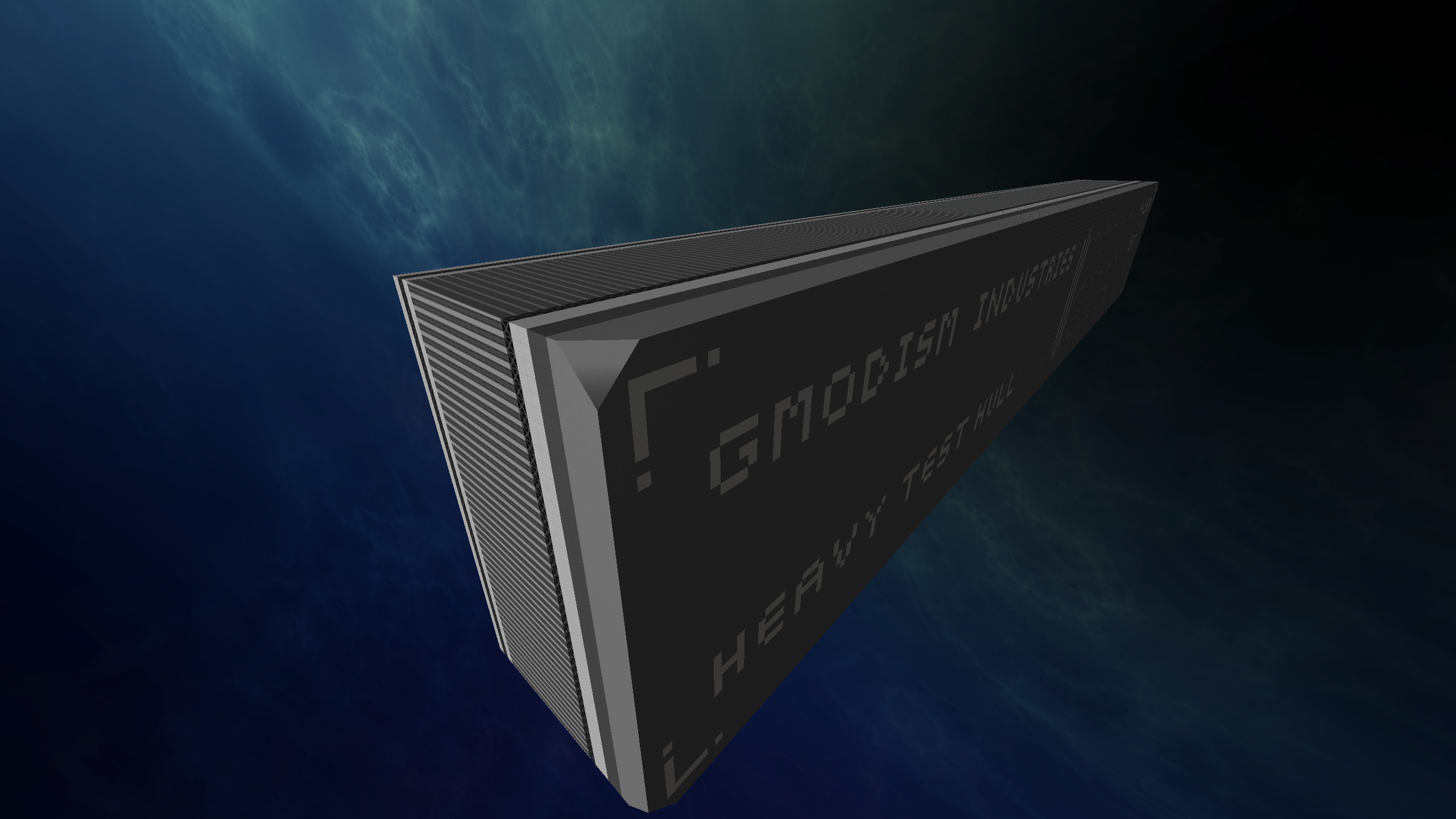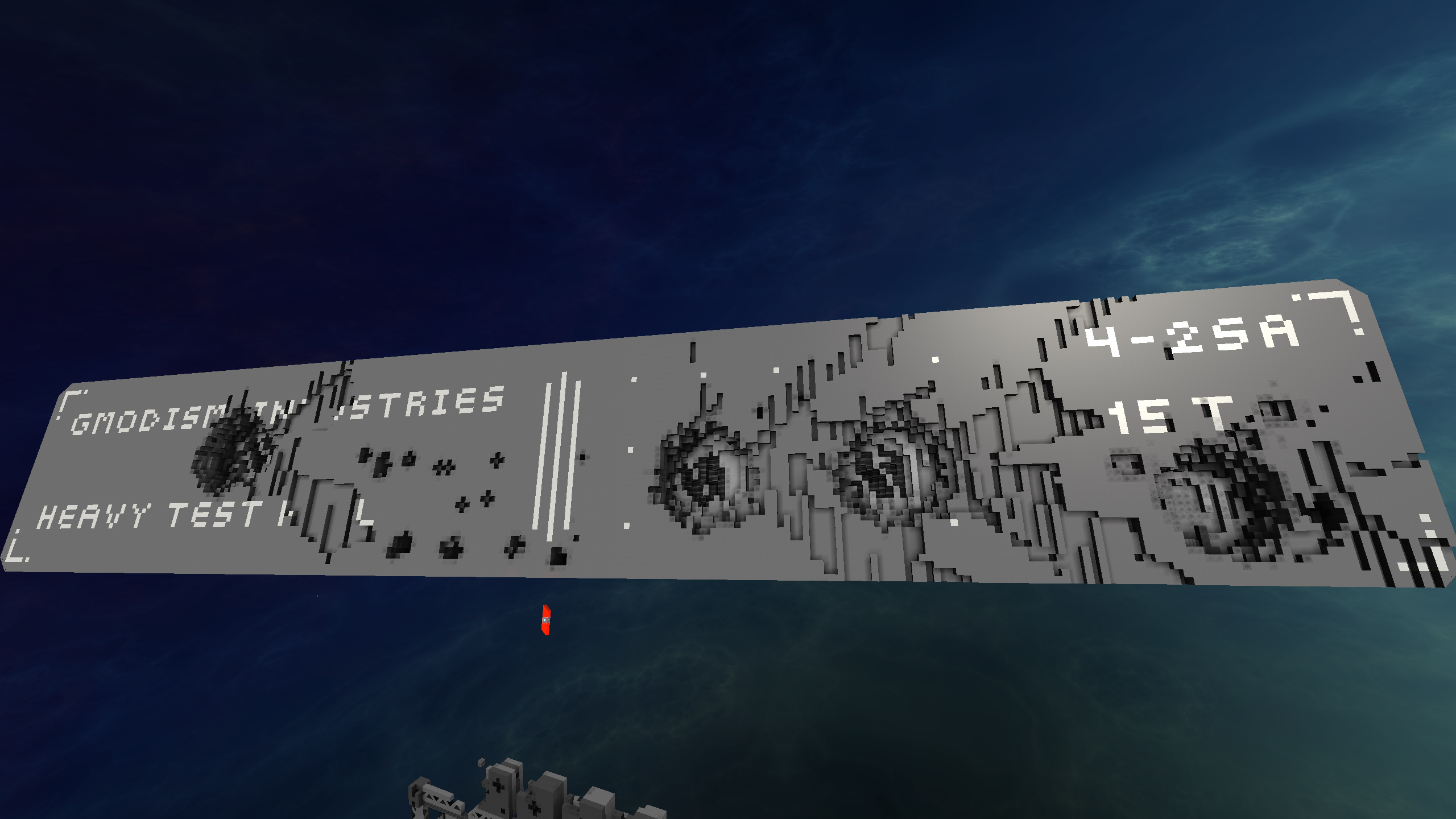 If the details confuse you, check out the system we use, first post on the GI forum page.
Gmodism Industries Shipyard.
Brought to you by Gmodism Industries.
Gmodism Industries - Quality and Innovation.