Game version

v0.202.16 (DevBuild with QuickFire configs)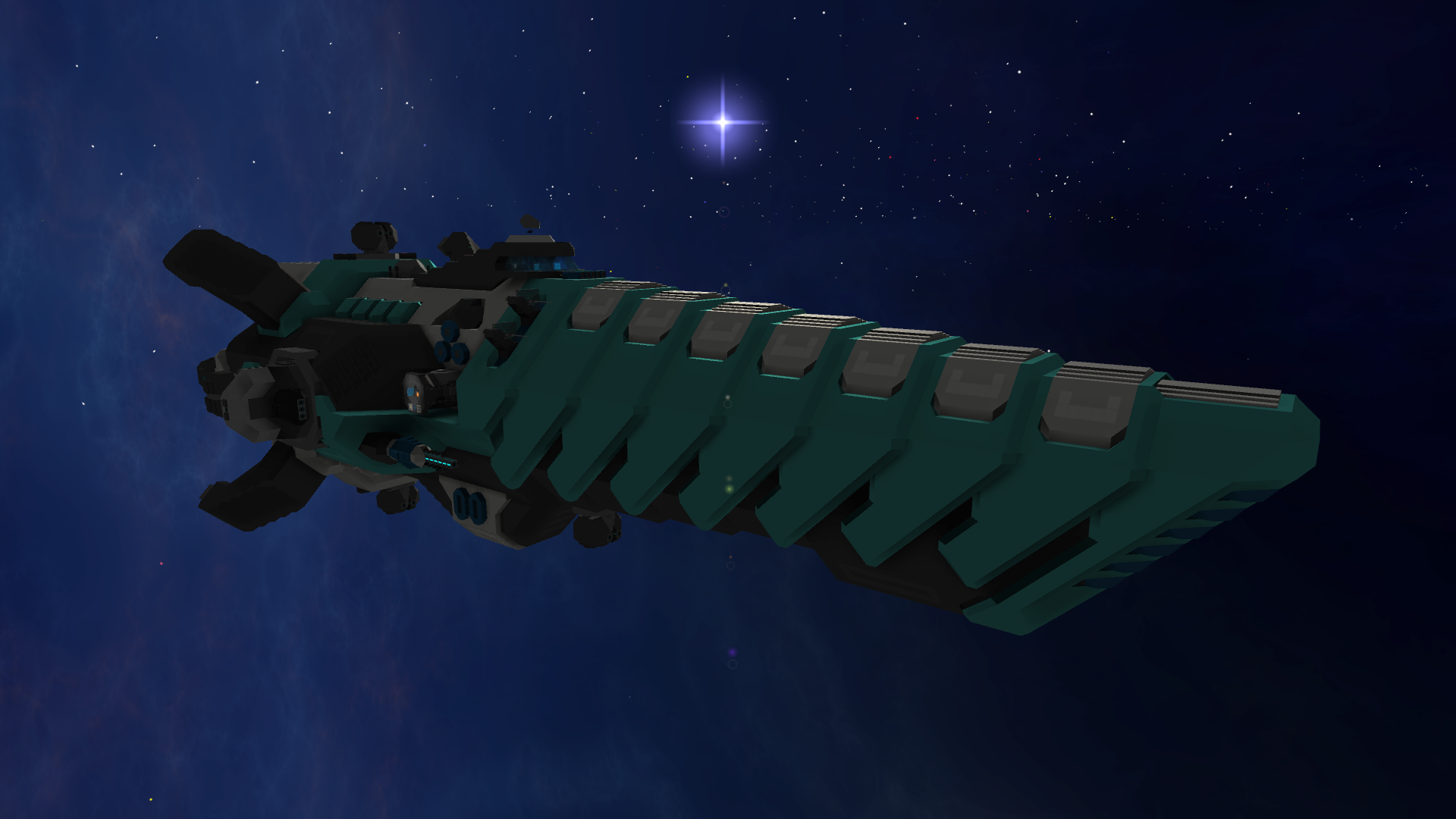 Frigate-sized warship, built specifically for QuickFire configs.
Note: you can find all of its internal protective filling by searching for Yellow Basic Armor with the "highlight blocks in dropdown" option; hull's inner lining consists of yellow standard and orange advanced.
Download its shell version here:
SHELL WITH TURRETS
Class name randomly inspired by
an all-around-rock'n'roll geezer from Manchester
...Oasis 4ever!
level-150 reactor
7-layer standard + 4-layer advanced frontal armor
six-output machine gun as main continuous weapon
dual-output charging beam for shield draining
two offensive turrets
five AMS turrets
chambers:

base armor enhancement
speedboost (lvl3)
jumpdrive autocharge and multicharge (lvl3)
31,500 mass
1.5mill e/s reactor output

2.2 thrust-mass-ratio, 217 m/s top speed
3mill HP shield capacity, 30K HP/s net recharge

Cannon-Cannon (2400/2400): 33K DPS, no tertiary effect
Beam-Missile-EM (2500/2500/1875): 75% electromagnetic effect, ambiguous shield draining power

Offensive turrets: 730-module basic beam, 70K damage per burst
AMS turrets: 30/30-module cannon, 410 DPS