A big cargo freighter that i am currently building.
Containers are missing right now.
Features walkable interior with automatic airlock, entry hall, sleeping quaters, med-bay, bridge.
Has fully working power systems, but no chambers.
Tried to capture the asthetic of an oilrig here.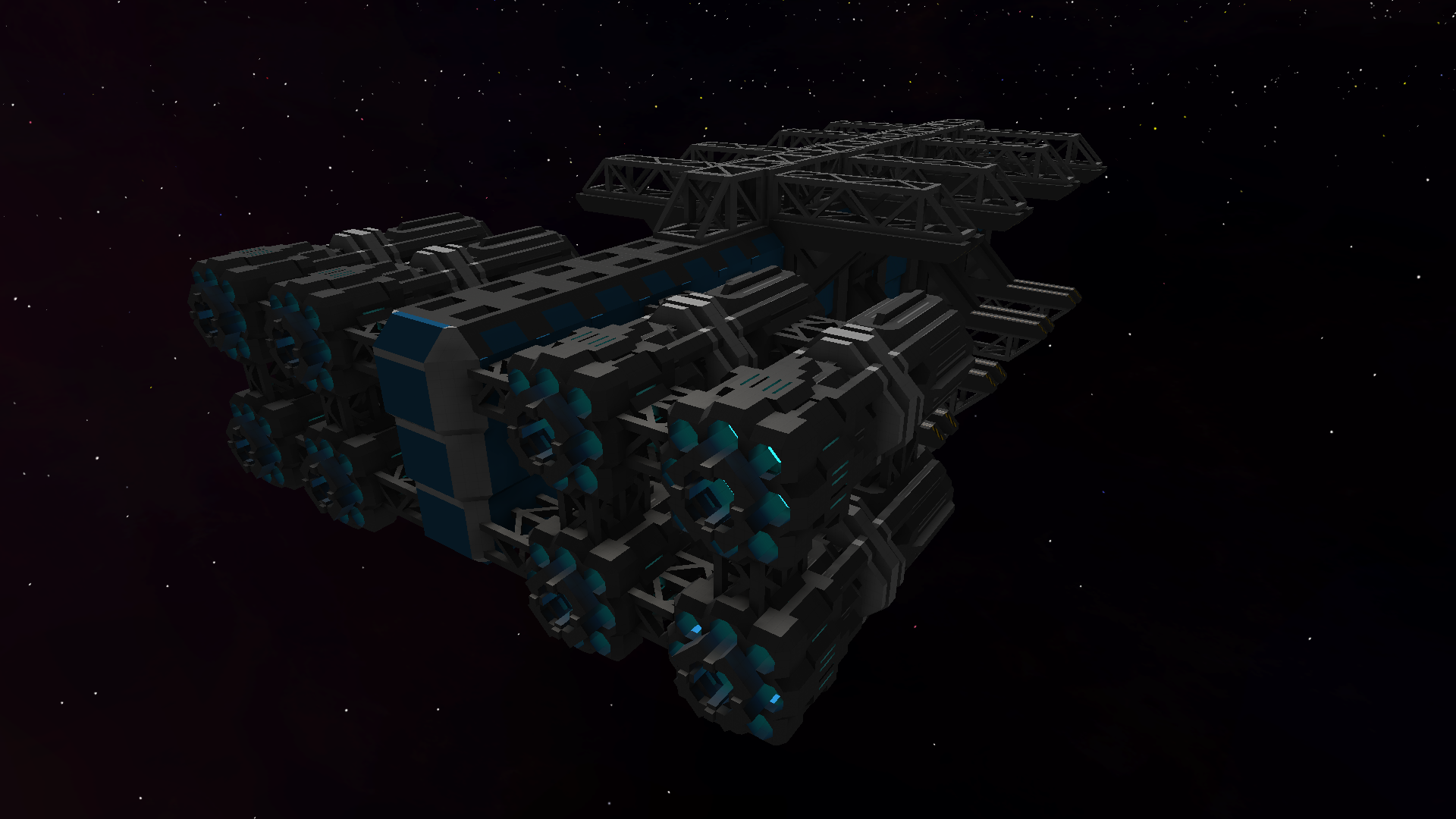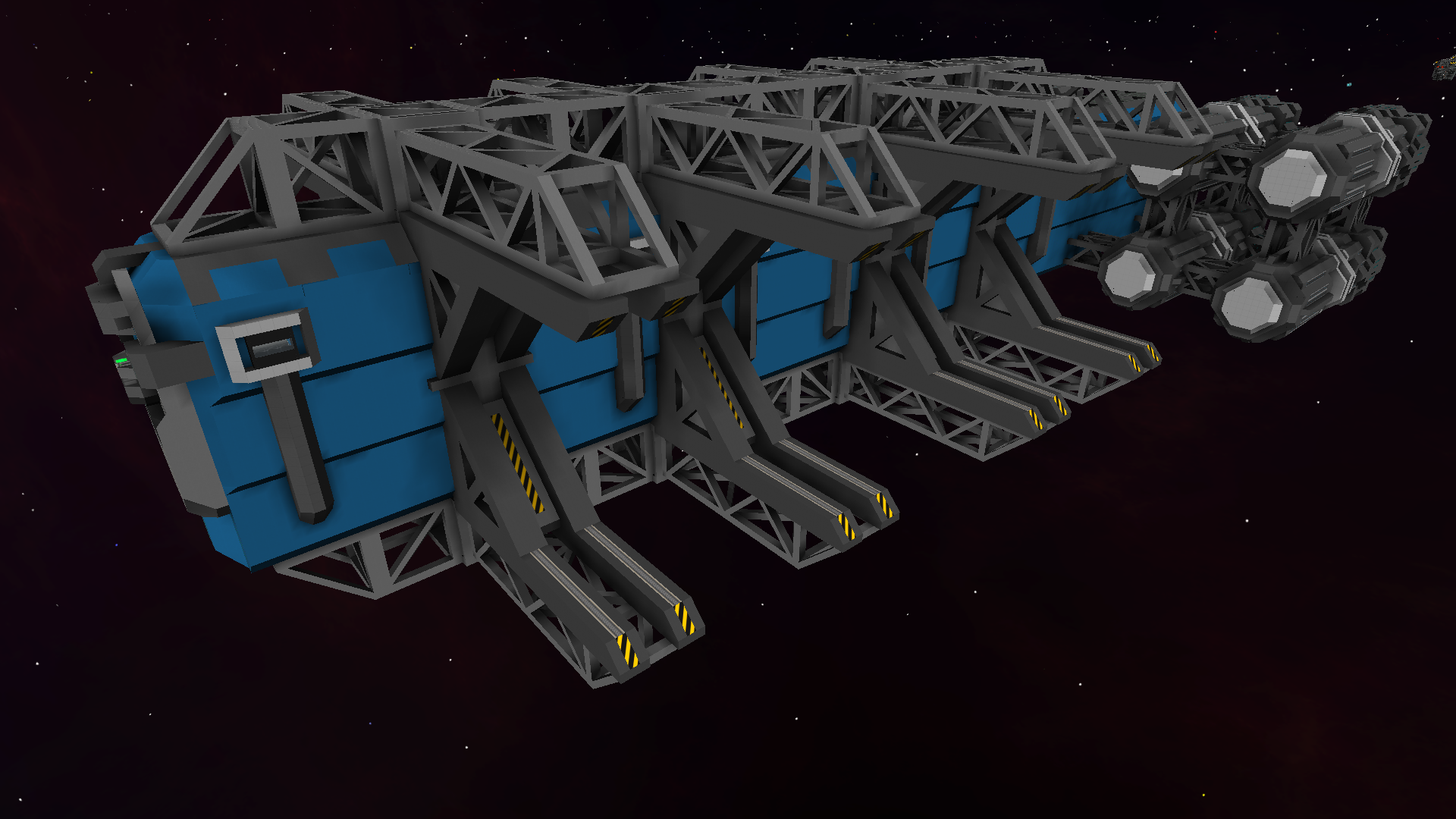 Will try to update if i improve it.