The UCS is a conglomerate company founded to colonize the vastness of space. We primarily deal with constructing a wide array of space faring vessels for the civilian market to fit any budget. These starships include freighters of various size, design, and role as well as civilian escort craft.

The UCC is the military branch of the UCS. They're tasked with the protection of all the United Colonies. UCC ships are built and hit like tanks and all UCC ships feature entirely reinforced structures, many weapon systems, and full interiors. Since the ships are not built for the civilian market (but I'll provided downloads anyway) cost is not a factor.
UCC Specific Thread:
http://star-made.org/content/united-colonial-corps-shipyards-and-fleet
The Freight and Hulling Branch of the UCS deals with cargo freighters of all sizes, if it needs to be shipped across the galaxy or to the next system over UCS has a solution for you.
#Freight

The Salvage and Mining Branch builds mission specific freighters for either mining or salvage operations.
#Salvage

UCS Medical Sciences is the best in the universe. This branch has access to medical facilities, research labs and anything pertaining to humanitarian aid that a growing colony needs to survive.
#Medical
#Top
The Show Room Floor: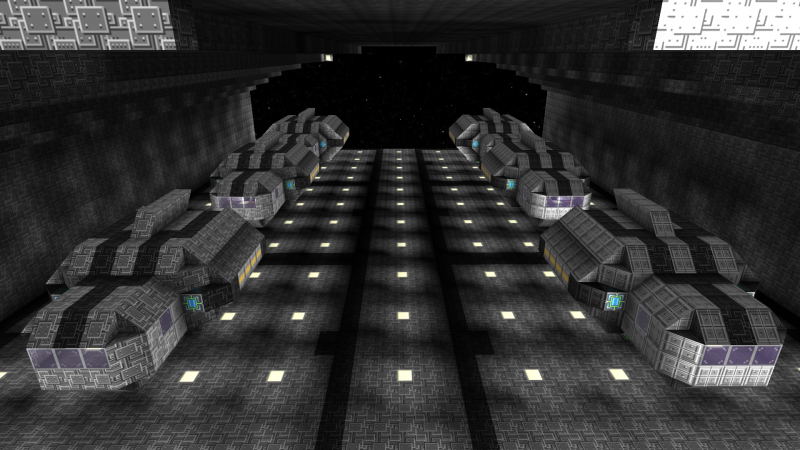 Here you can see our various shuttles for sale. There is a light, standard, and heavy version as well as their armored brothers for those who have money to burn. The heavy shuttle is the only version with small defensive Linear Antimatter Batteries. The light shuttle is 2 meters shorter and the the heavy shuttle is 2 meters longer and wider than the standard version. The ship cores have been placed for optimal ease of docking which are L2-1, L3-1, and L4-2 respectively.
(I don't want to upload these all individually so I probably will make a zip archive of all 6 for download. Close ups and stats will be in a reply to this thread)
Additional Craft:
FR-2226-A1 Llama Cargo Freighter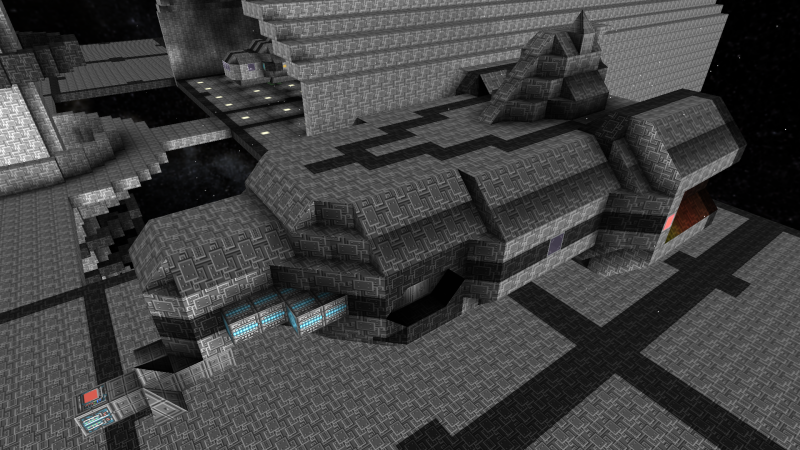 Download and Info:
http://star-made.org/comment/58370#comment-58370
FR-1250-A2 Stork Short Range Tow and Freight Carrier? (Delivers babies)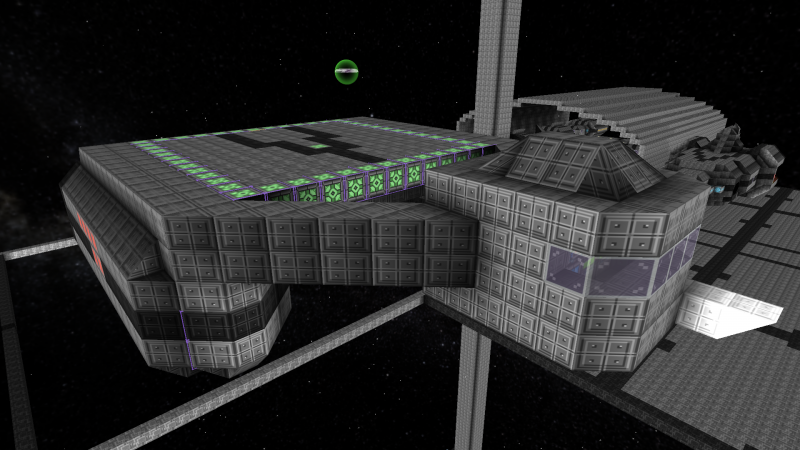 Pirate Variant (Gunship)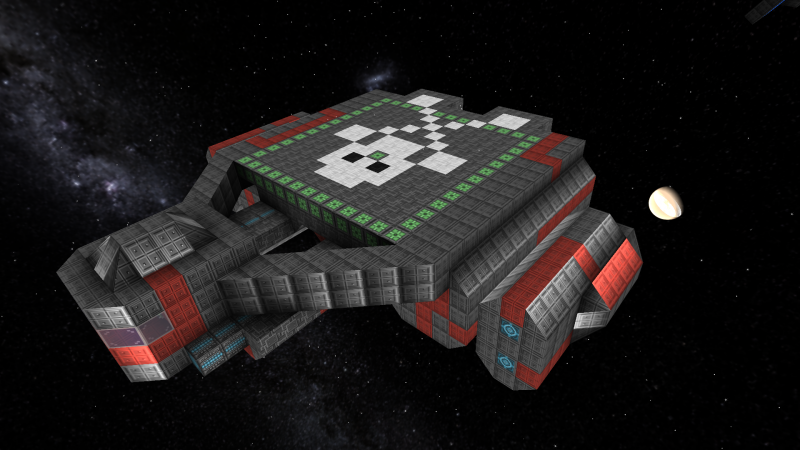 Download and Info:
http://star-made.org/comment/58376#comment-58376
Isanth VII
(Refit of a classic, it also is the base of my color scheme so it fits here nicely)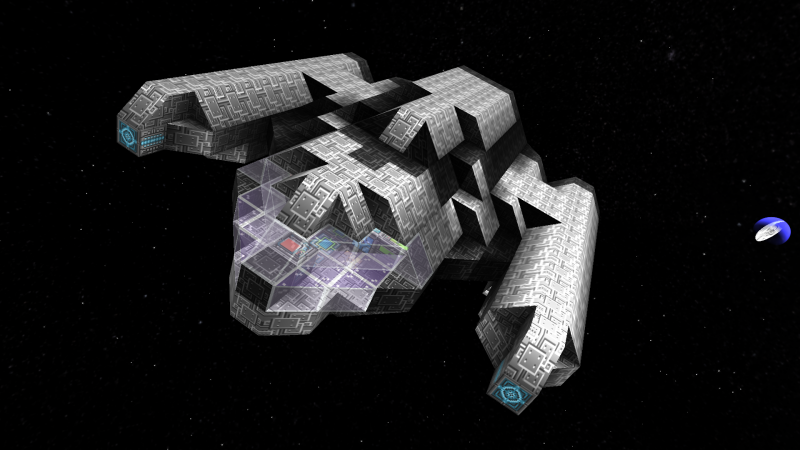 Download and Info here:
http://star-made.org/content/isanth-vii
#Top
The FR-3748-A2 Woodchuck (Precision Salvage Freighter) and The FR-302-A1 Woodpecker (Precision Mining Craft)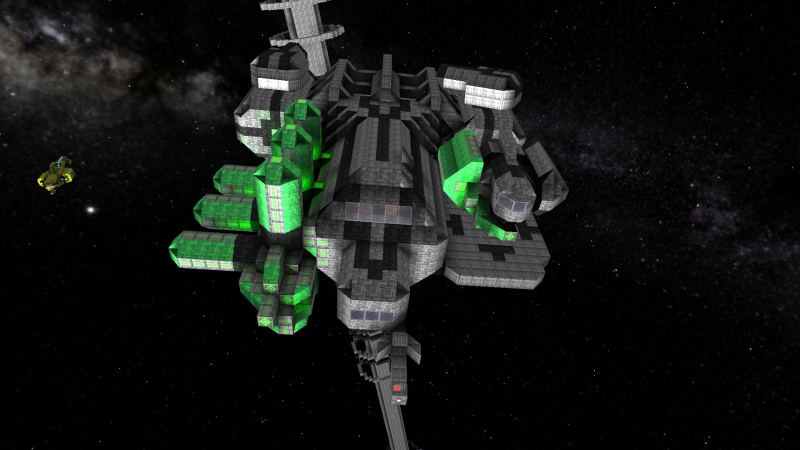 Download and Info here:
http://star-made.org/content/ucs-precision-mining-and-salvage-freighters
#Top
The M-805 Medical Transport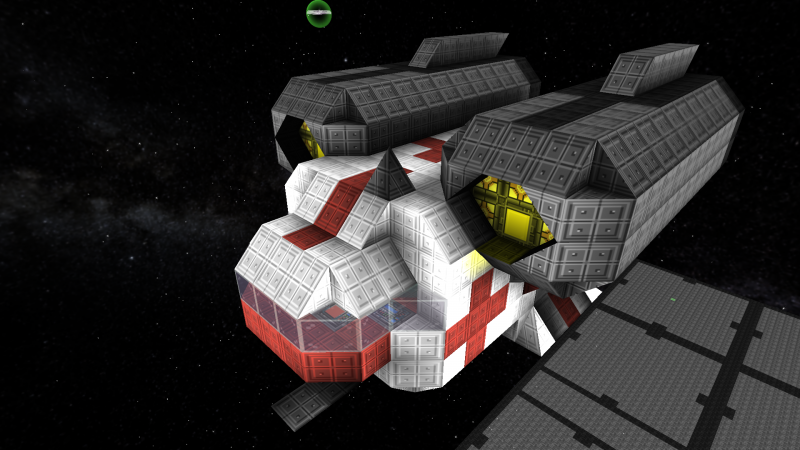 Download and Info here: http://star-made.org/comment/59372#comment-59372