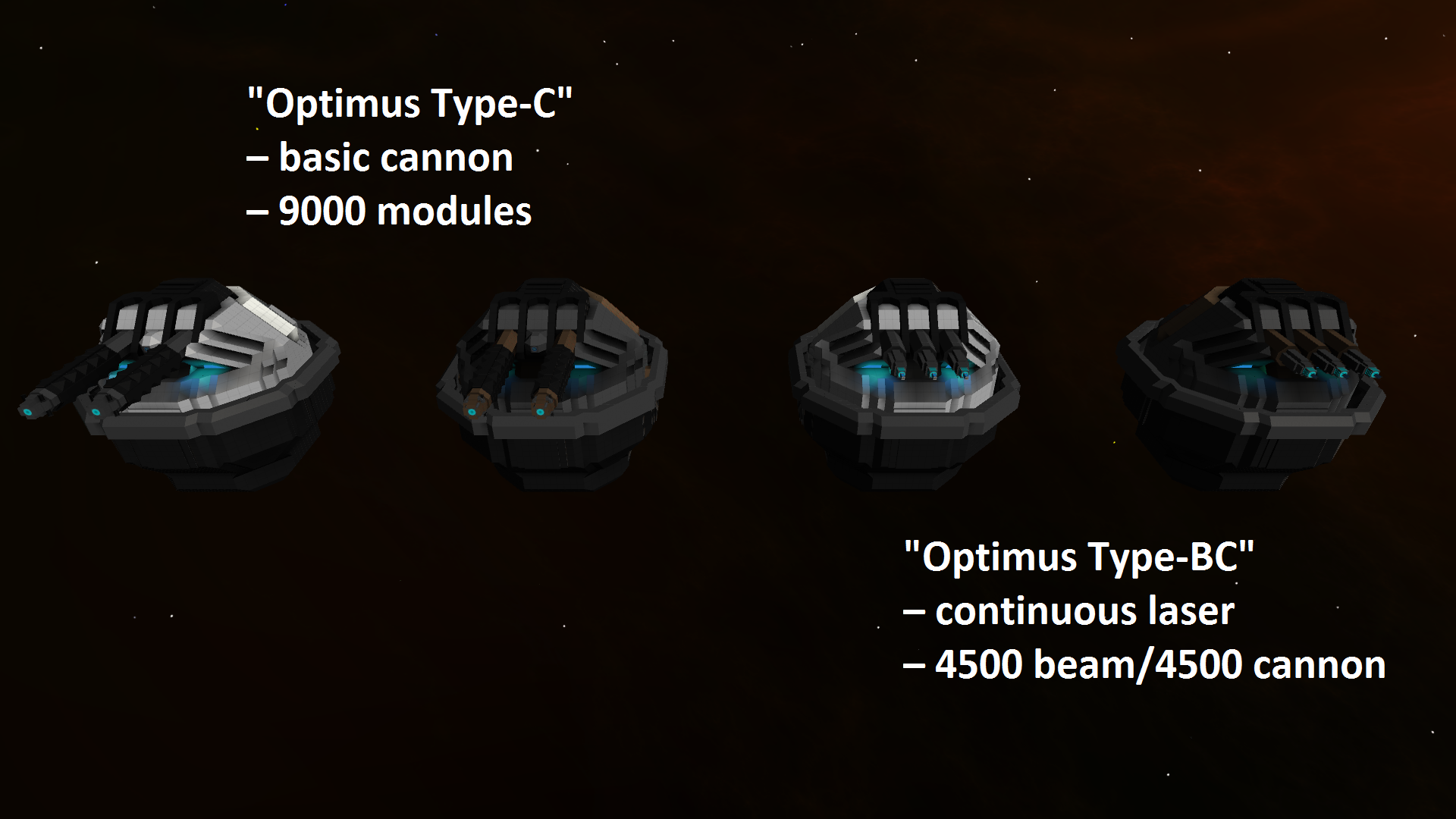 The infamous half-inset ball turrets of the
"Watatsumi" battlecruiser
and
"Asterope" destroyer
, finally released separately!
This upload is a package (RAR file) of four turrets (two variants, each in two color schemes), plus templates of different housing structures, into which you can sink the turrets' bottom halves.
The gun-parts are balls with barrels, while the base-parts are bowls in which the balls can rotate forward-backward. The base bowls are meant to be sunk into flat surfaces of the mother structures they're docked to.
The blueprints come without thrusters; install them in environments where the "spawn on rail" admin option is available (eg. singleplayer). They're also unshielded and non-self-powered. The cannon variant is dual-output, while the beam variant is single-output.
Note: power consumption figures include the rail-mass-enhancer loads of the turrets' bases.

"Type-C"

Size (base included): 33W, 31H, 43L
Weaponry: 9000 cannon
Resting consumption: 228,200 e/s
Charging consumption: 903,200 e/s

--------------------------------------------------

"Type-BC"

Size (base included): 33W, 31H, 35L
Weaponry: 4500 beam / 4500 cannon
Resting: 228,200
Charging: 903,200