This ship is supposed to fill the gap between the SnakeEye frigate (20k mass) and battleships (100k+ mass).
Its 53k mass heavy, and currently has only makeshift power systems that feed a heavy double-barrel beam weapon.
It brings 4 pointdefense turrets mounted to its sides and a frontal hangar with a logic controlled gate.
The design is a conversion of an old WH40k Battleminer of mine (
Clamoris mining vessel
). The design is heavily inspired by the Halo Halycon class, which i grew very fond of in Sins of a solar empire where its used as a small tank/damage sponge:
My design is not quite as ugly and utilitarian but still very engine heavy.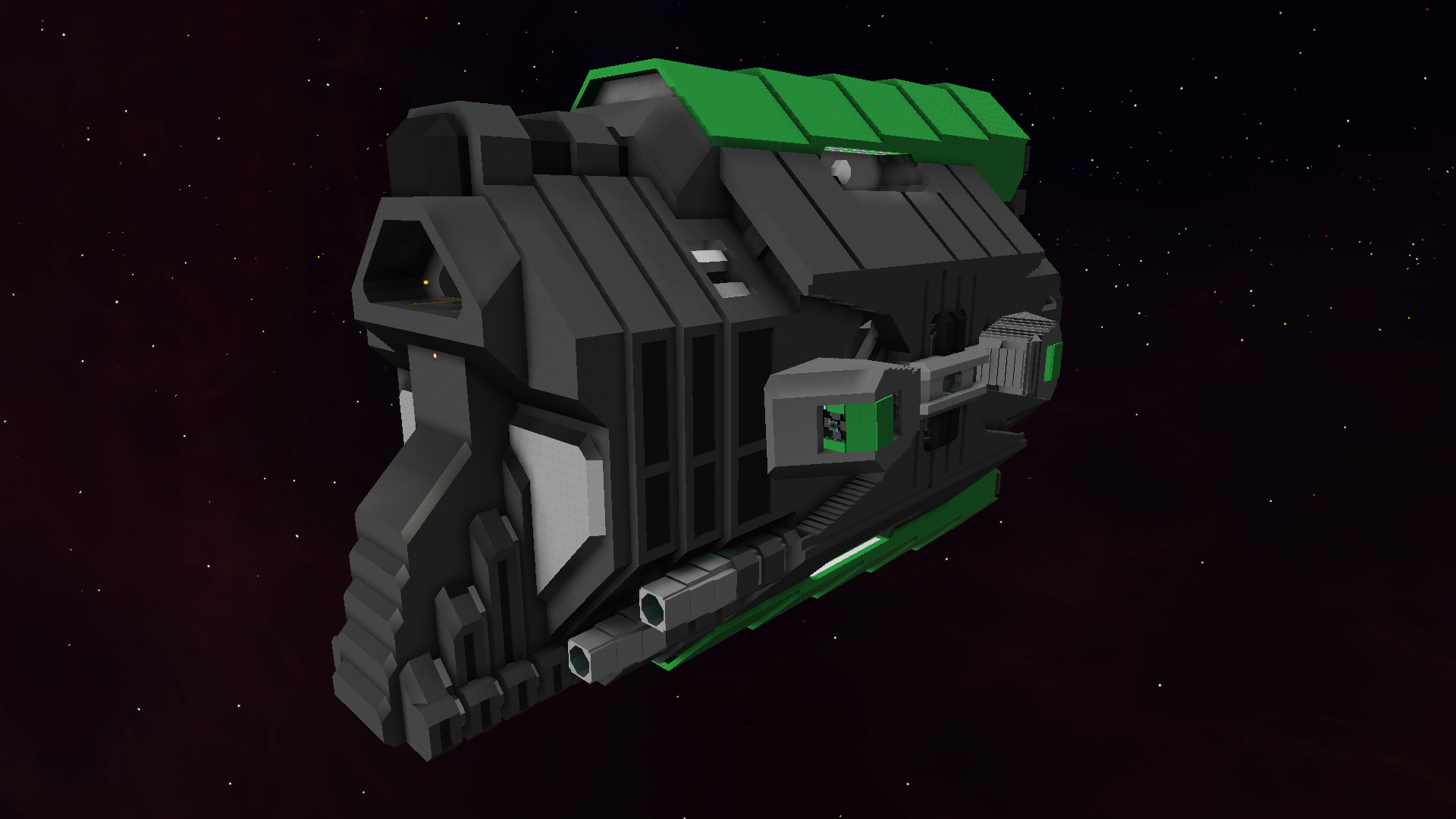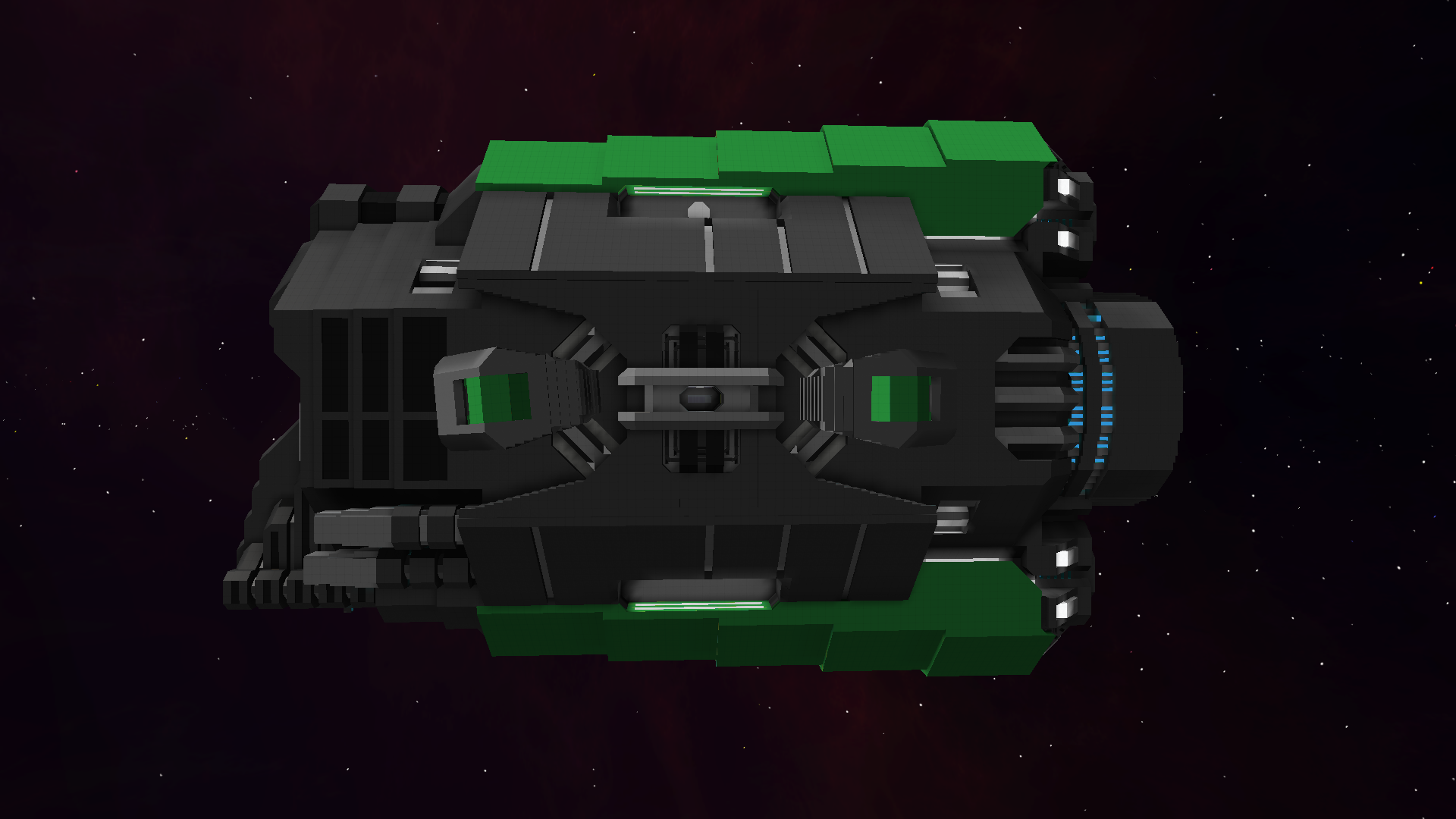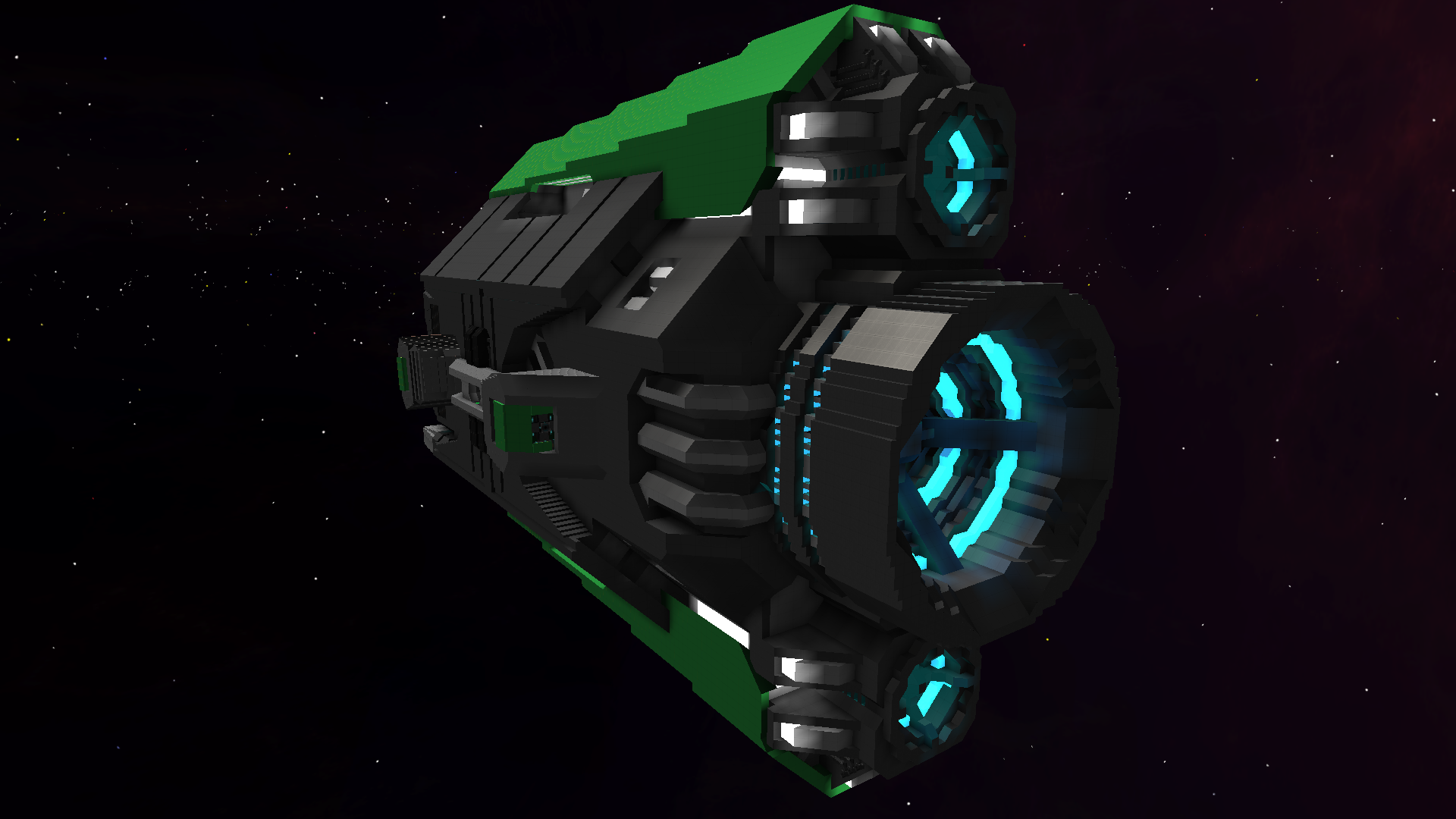 Its interior is still very spartanic and WIP, consisting only of automated airlocks and a bridge room. but its usable, even in RP.