J-Technical Industries presents its first ship in the form of the powerful Gateway Class Dreadnaught. This is the first large-scale project I have done that I've tried to take seriously. In its current state, it is fully armed and operational with a lot of different features. It is a little slow and turns poorly but is meant specifically for defensive purposes by protecting your fleet and soaking hits with its large shield.
Stats:
Reactor ~ 7,000,000 (With 10% bonus)
Shield Capacity ~ 50,000,000
Shield Recharge rate ~ 3.5,000,000/s
Cargo Capacity ~ 9,000,000
Thrust to mass ratio ~ .9
Top speed ~ 100 m/s
Length ~ 550 m
Width ~ 110 m
Height ~ 110 m
Weapons:
6 Rapid Fire Cannons ~ 12,000 Modules
26 Guided Torpedo Tubes ~ 14,000 Modules
4 Rapid Fire Beam Cannons ~ 9,000 Modules
2 Massive Charge Beam Cannons ~ 20,000 Modules
Turrets:
2 Super Heavy Beam Turrets with missiles and cannons
2 Heavy Missile Turrets
10 Dual Beam Turrets
19 Anti Missile Gatling Turrets
Additional:
4 Eagle Starfighters
3 Falcon Heavy Bombers
1 Raven Shuttle (Accessed Via Transport only.)
12 Medium Salvage Beams
1 Rotater Armor Shield (The ring around the ship. Currently, it doesn't
rotate unless you manually get in it as it's on a turret rail since I couldn't get the rotaters to work for some reason.)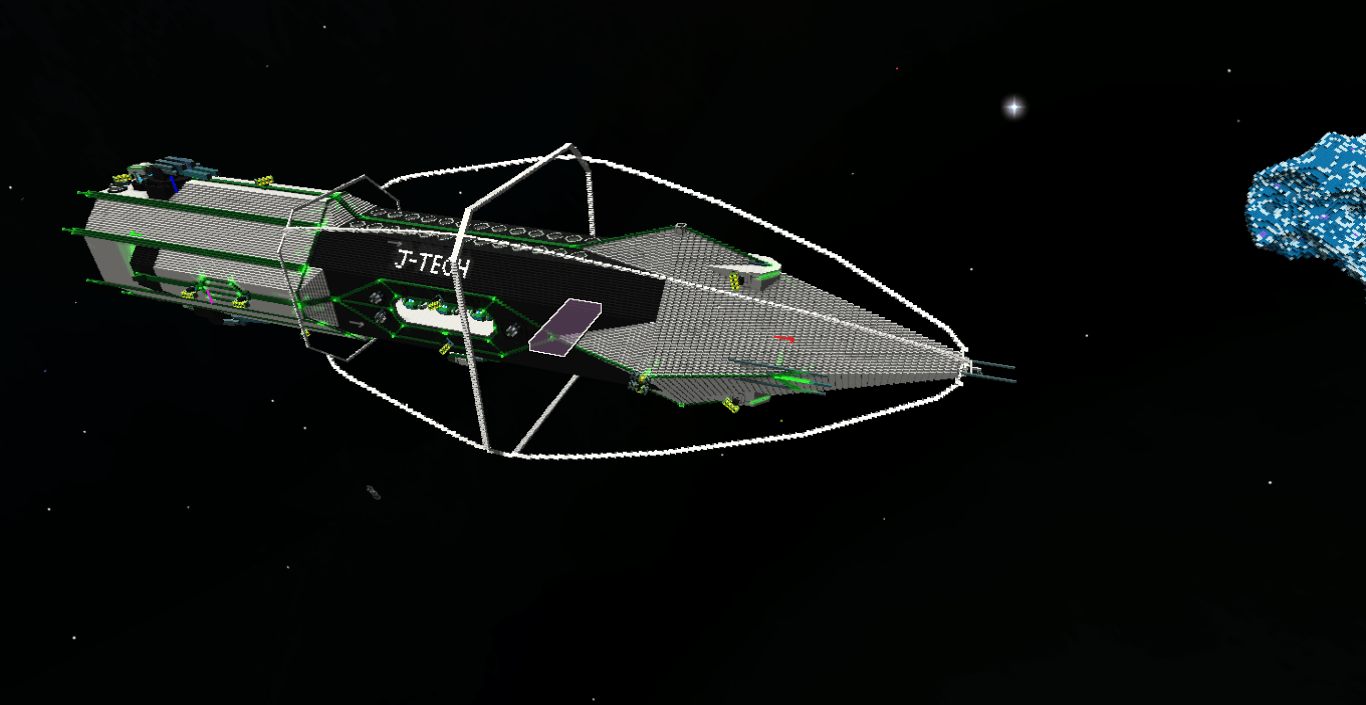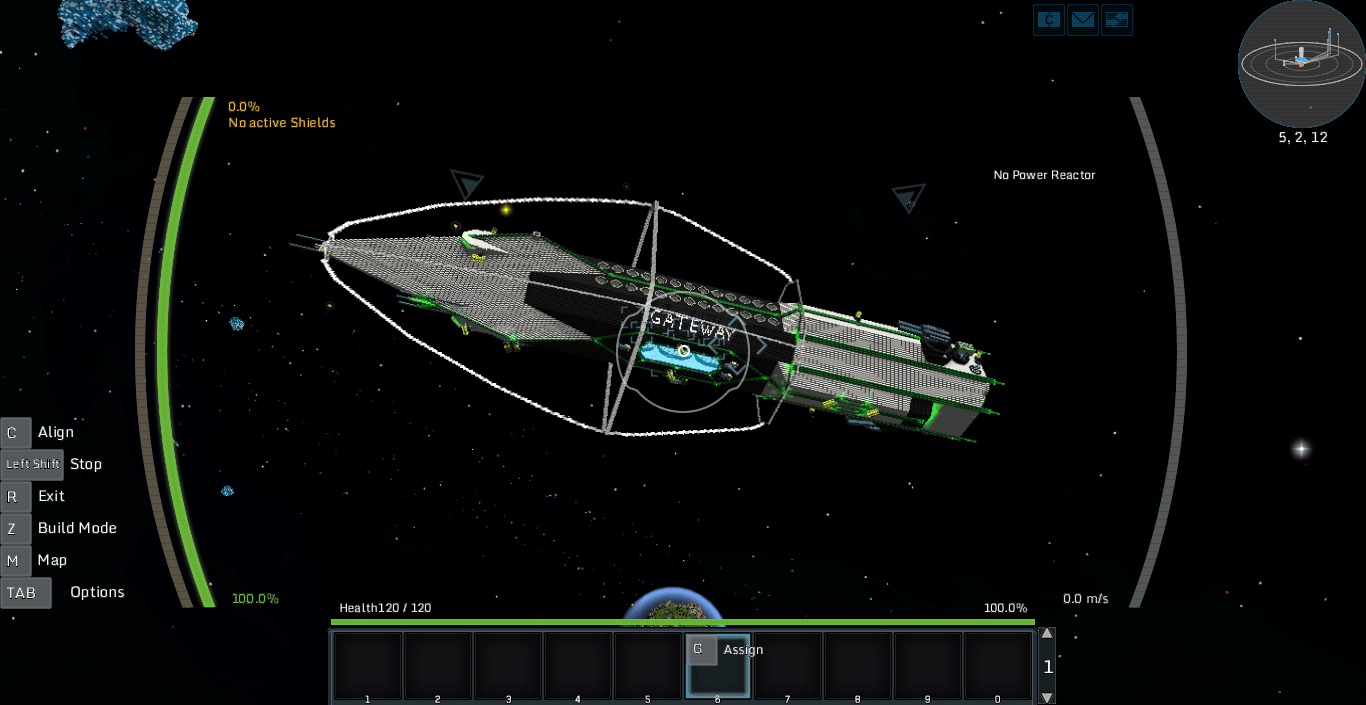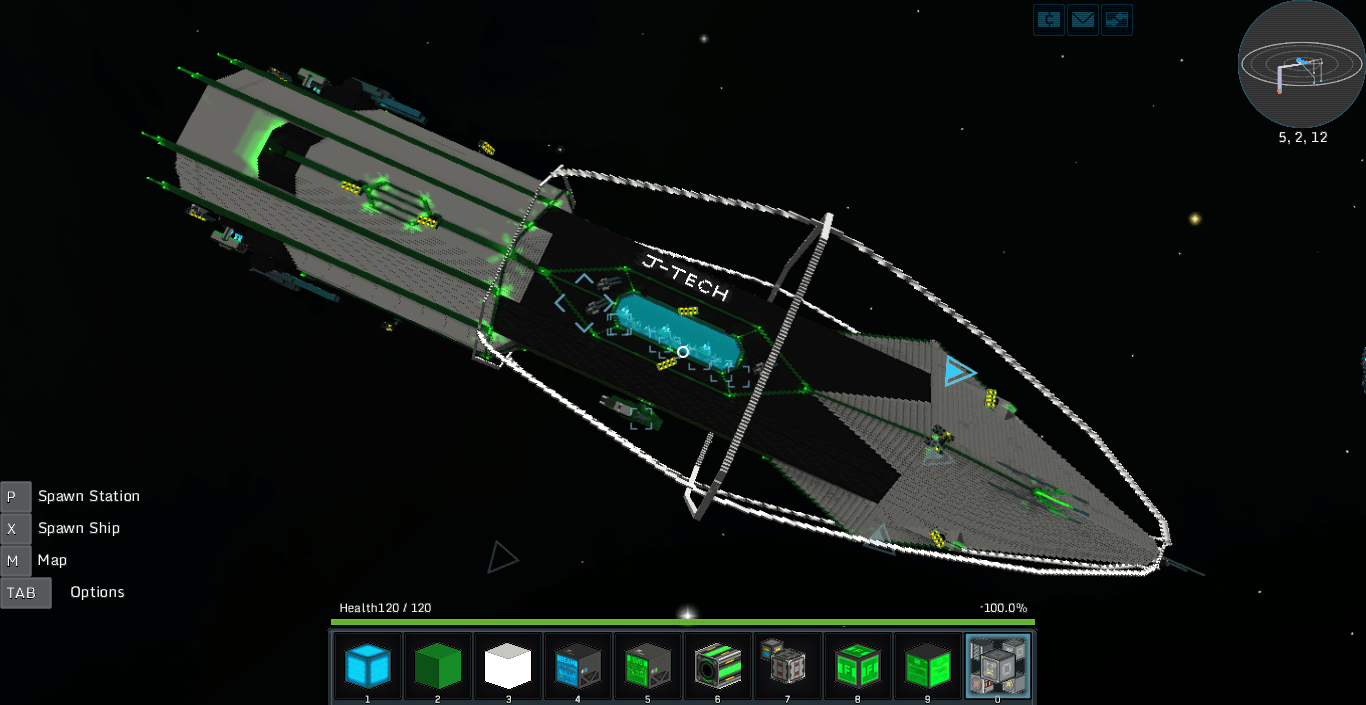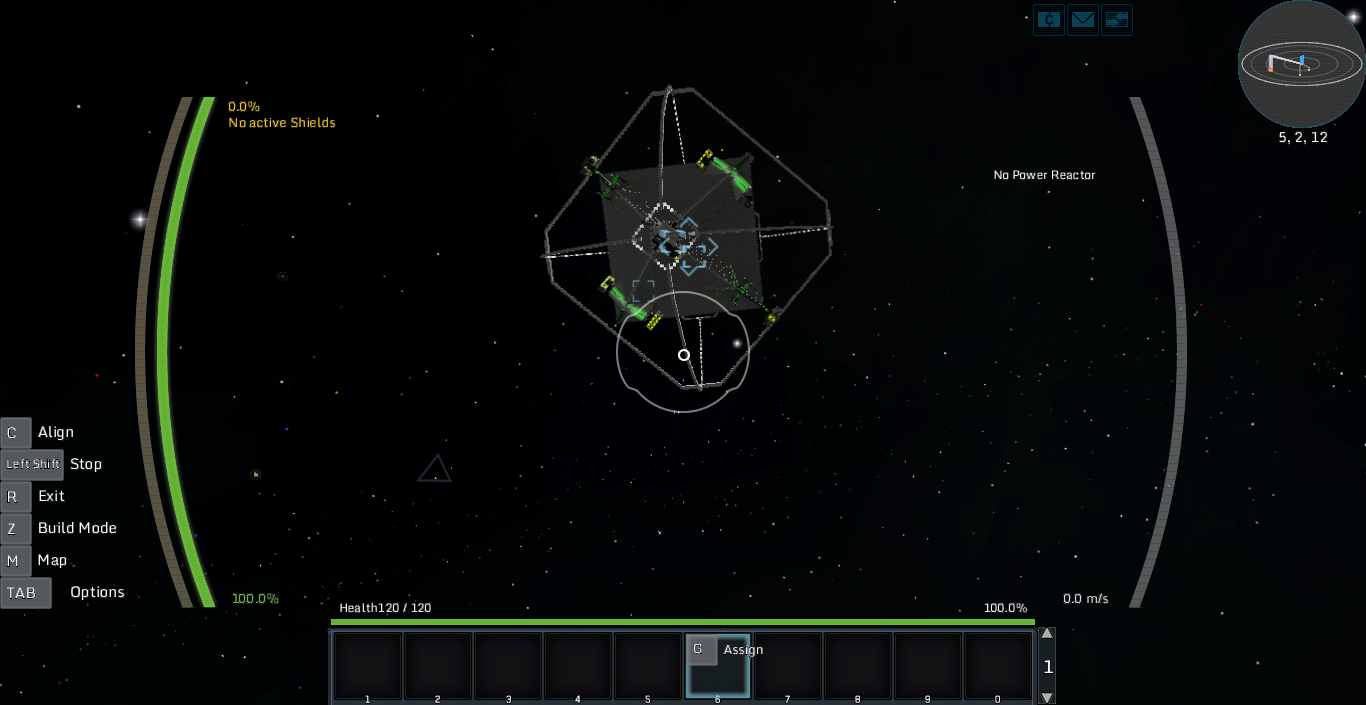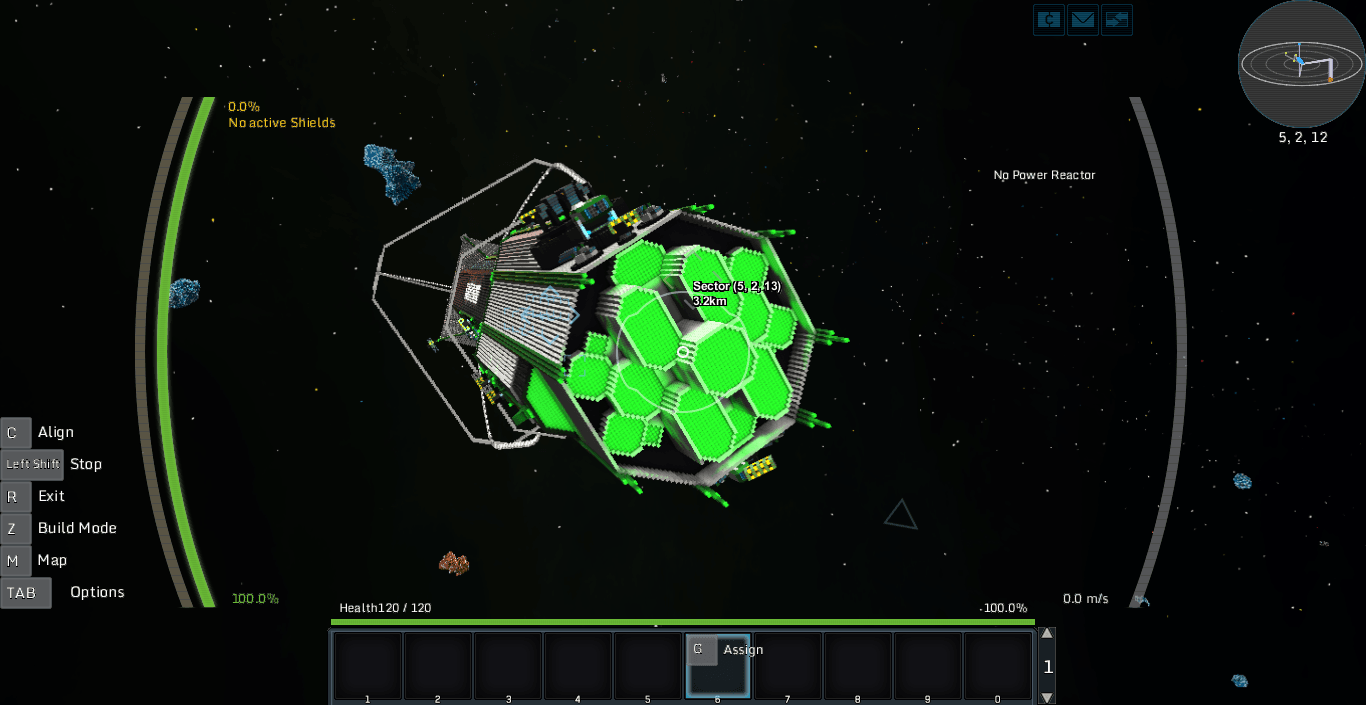 I am extremely new to Starmade (Only 2 weeks in), so if I built this ship inefficient or terrible please let me know how to fix it or make it better. I plan on updating it with a much better interior since the current one is lacking a lot. Any Constructive Criticism is greatly appreciated as I'm still learning how to build in Starmade.