The Doc Industries X-wing is purely intended for roleplay, as it has only superficial abilities. It features functioning S-foils. It's also equipped with 4 laser cannons, proton torpedoes, and a hyperdrive.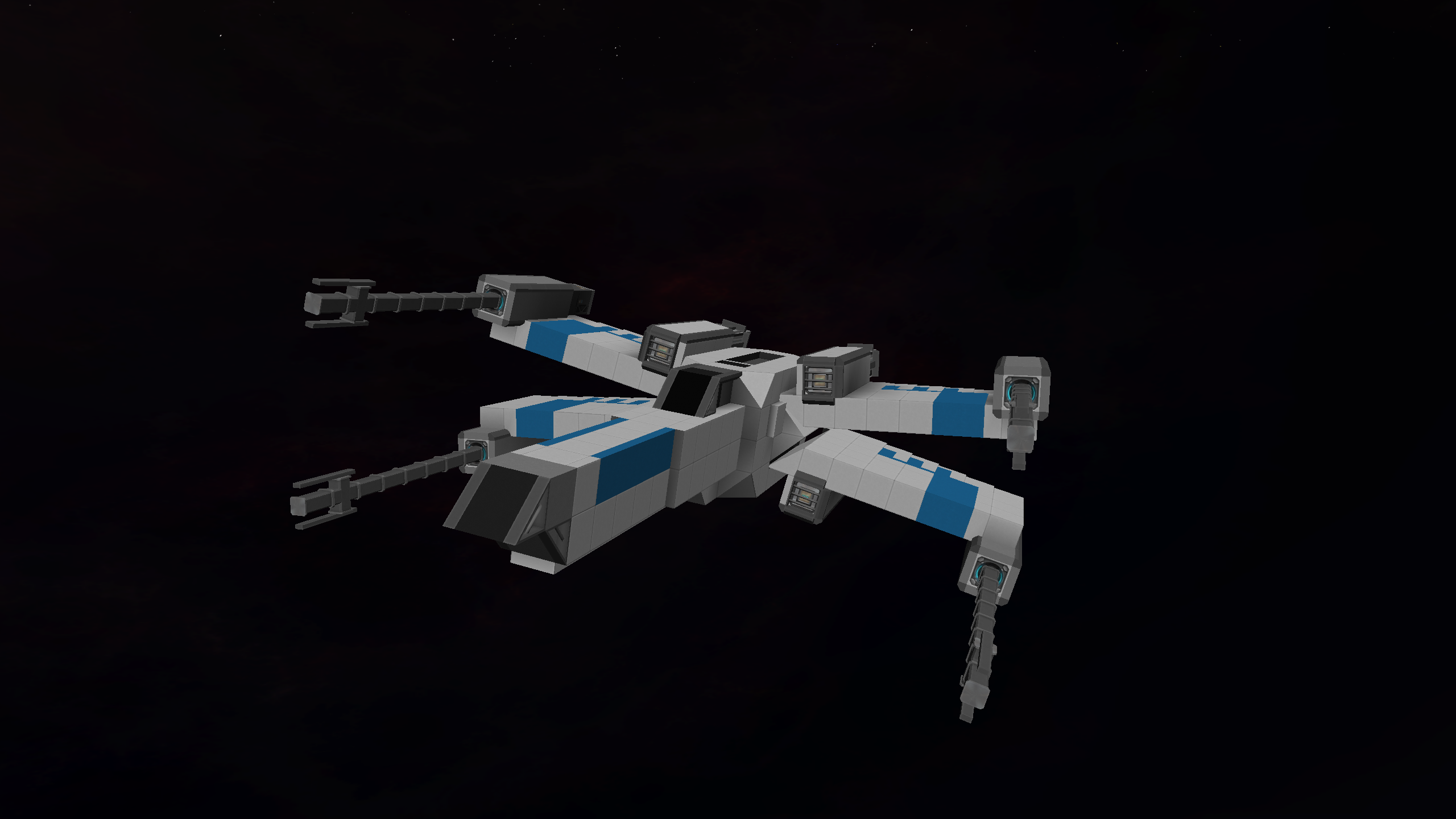 To activate the S-Foils, Hold the Turret remote & look down.
To reset, press " C " with Turret remote.