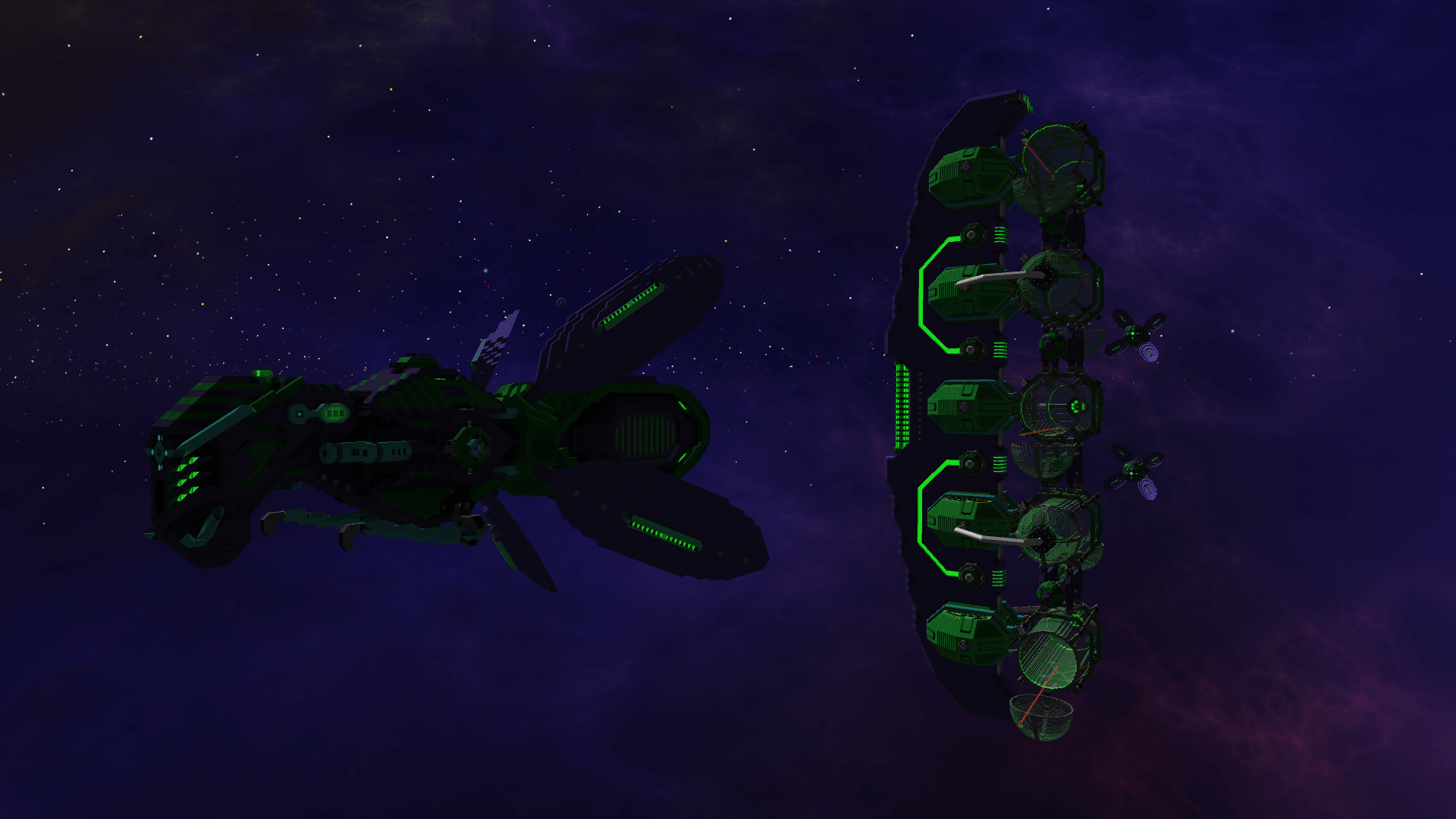 After some amount of daydreaming-aloud about such a thing in different threads, I finally made it.
Allow me to present this alien-style
interactive station
, fitted with a
shield sensor / defense drone launching system
!
Attack it with larger ships for a fun-enough PvE experience. The station itself has 16,500,000 HP shield capacity and a 500,000 HP/s recharge rate, while each defense drone is equipped with 366,000 DPS beam weapons.
Admin-load the station as enemy, wait until the shield charges up fully, activate the shield sensor, and start your attack. Then watch how the capsule lids burst open, the AI drones "wake up", fly out, open their buggy armor, start flapping/spinning their wings, and retaliate!
THE WAVES COME AS YOU WISH:
Can't compete against more than one of those purple biomechanical wasps at once? - No problem, just take on them one-by-one.
Can survive two at once? - Good, then drain the structure's shield so that they attack in pairs.
Brought a real big bad boy to battle that can confront them all at once? - Drain the last drip of energy shielding and let the inter-species massacre begin!
You can download the defense drone alone here:
The "Purple Wasp Drone"
If you're interested in the history of this project, check my shipyard thread:
Alien station project