Welcome to the
Æses Factory
,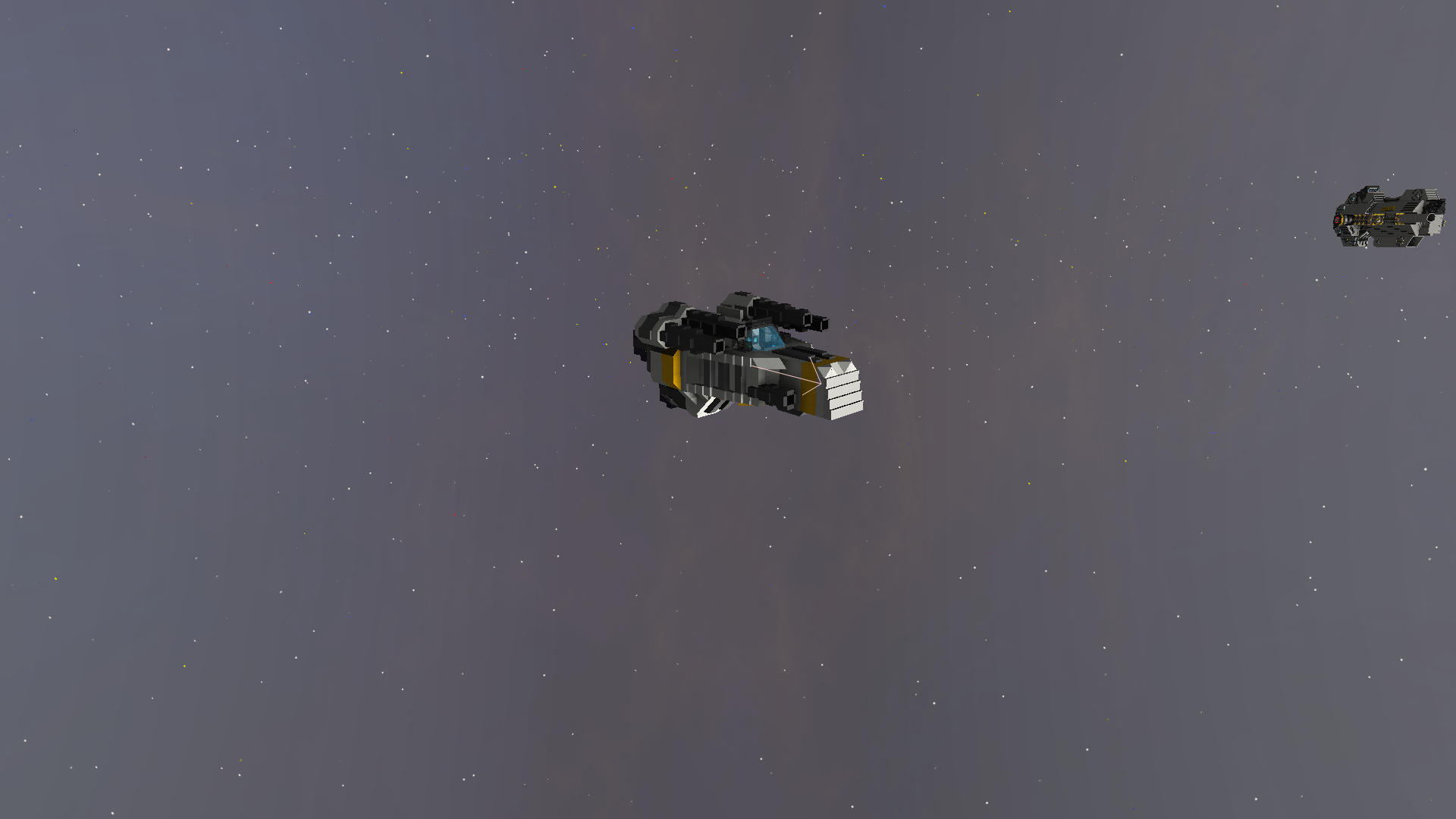 (ship in background
HUGIN
now released)
here we present you our standard fighter.
a tiny ship with only 32m long and 15m height for 21 width.
it's got a 17k e/s reactor fully stabilize on board.
it's propelled by twin truster which give it a mass ratio of 4.2.
finaly it protects himself with a 20k HP shield of 285 HP/s enhanced with shield outage lvl 2 chamber
now let's talk about weaponery :
the ship comes with 2 versions
one bomber and the other for the AI with beam replacing bomb
both have a doble canon/canon system with 1k dps
beam have 2k dmg per sec
and a bomb deal 100k dmg