The
Fastback
is a specialty build racer design to set race records. Build in limited numbers, usual for this class of ship, the
Fastback
has nearly lethal acceleration and dynamic wings for maneuverability.
4th Core Engineering
started with their popular and reliable
Leatherback
chassis, and were able to fit two
VMW AR34 "Chaturanga"
large power units from the patrol corvette
Black Mamba.
To tame the raw power of the main drives, they engineered large dynamic wings for directional thrust and heat sinking the output from the power units.
This gives the
Fastback
the best chance to break records, riding the edge between control and power.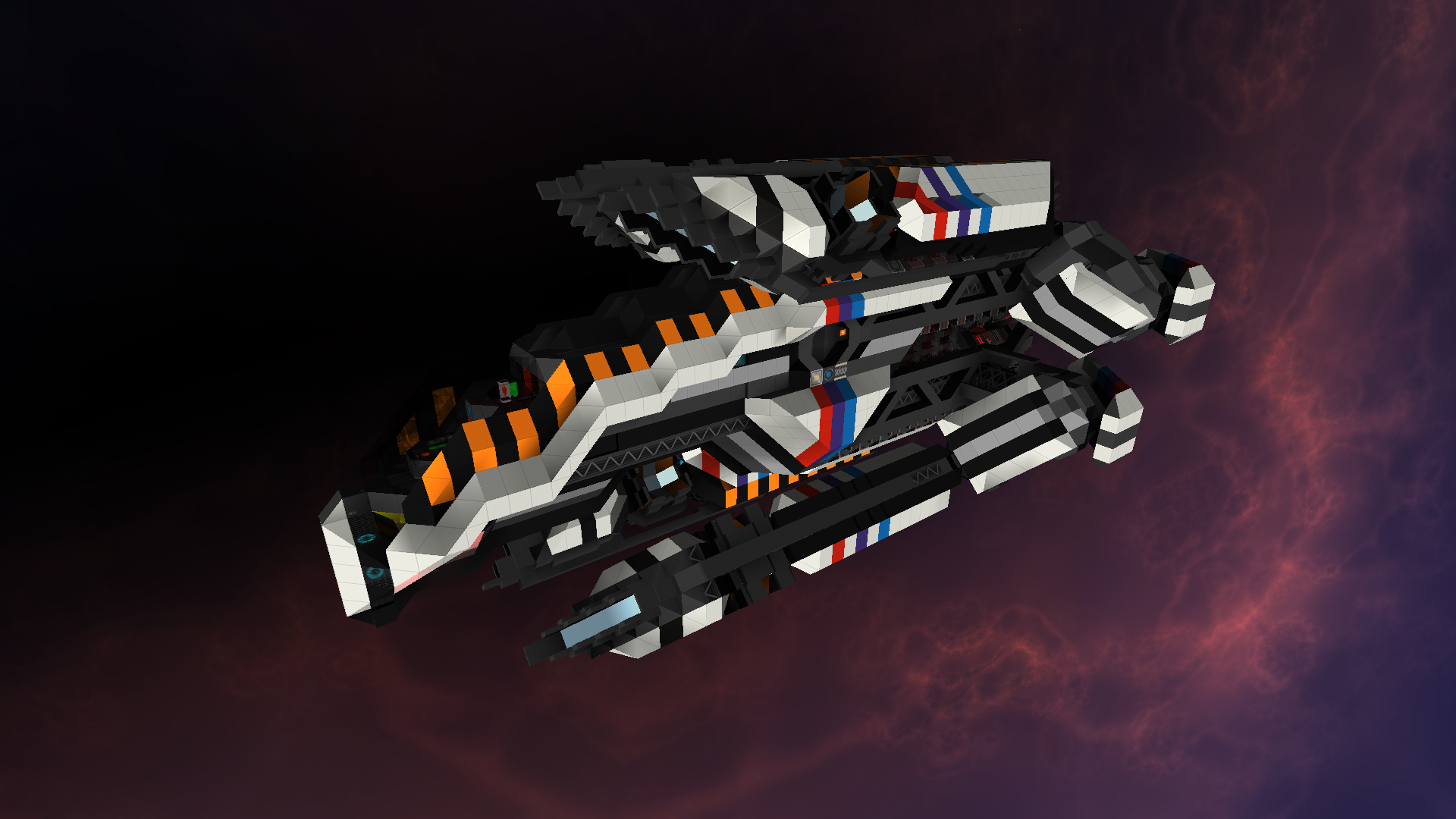 Idle configuration for transport and basic movement.
Part of the
Solar System Racer
initiative.
[This ship is designed to be interacted with logic. If you want to discover it under use don't look at these spoilers]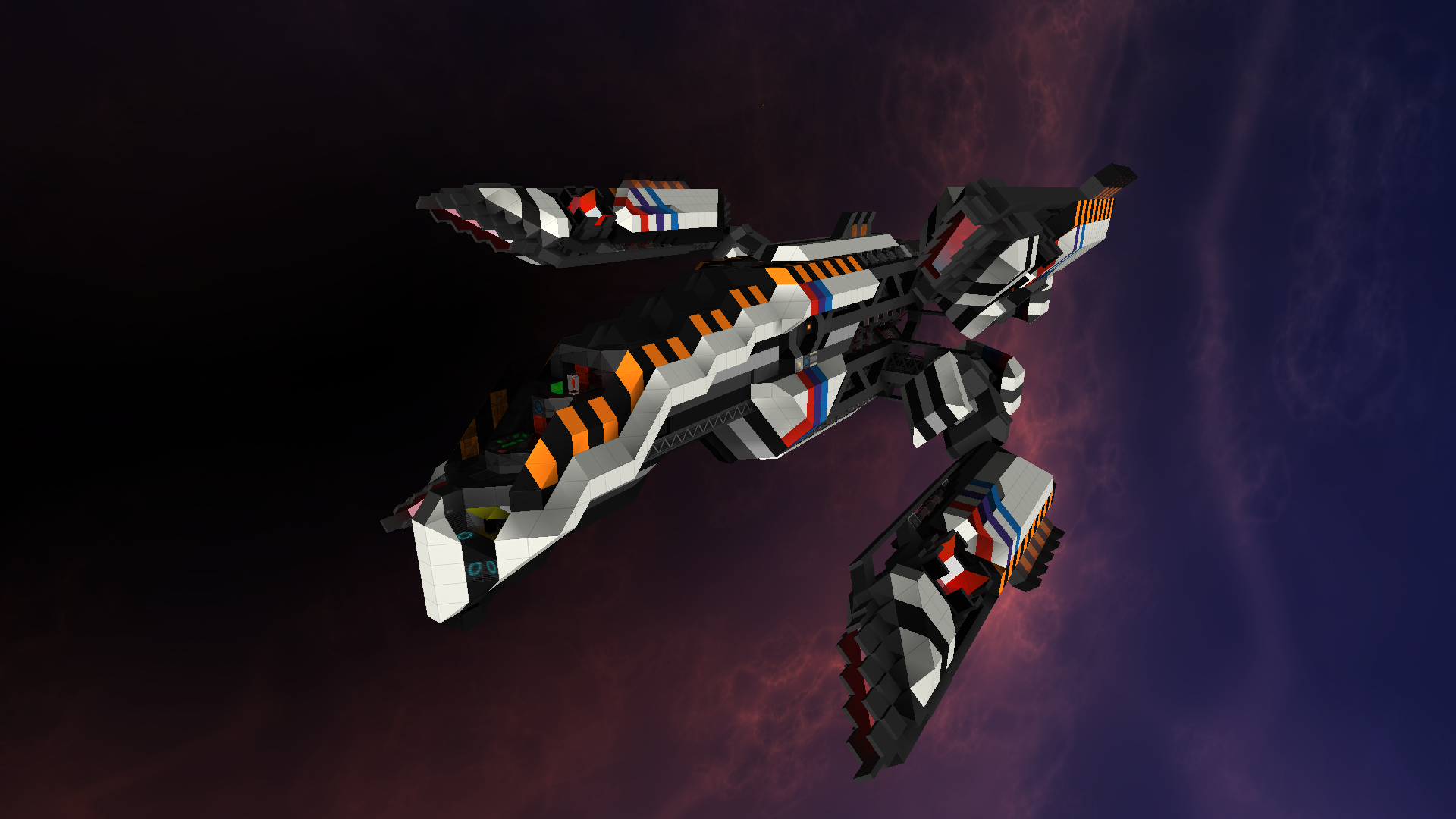 Sprint configuration for max acceleration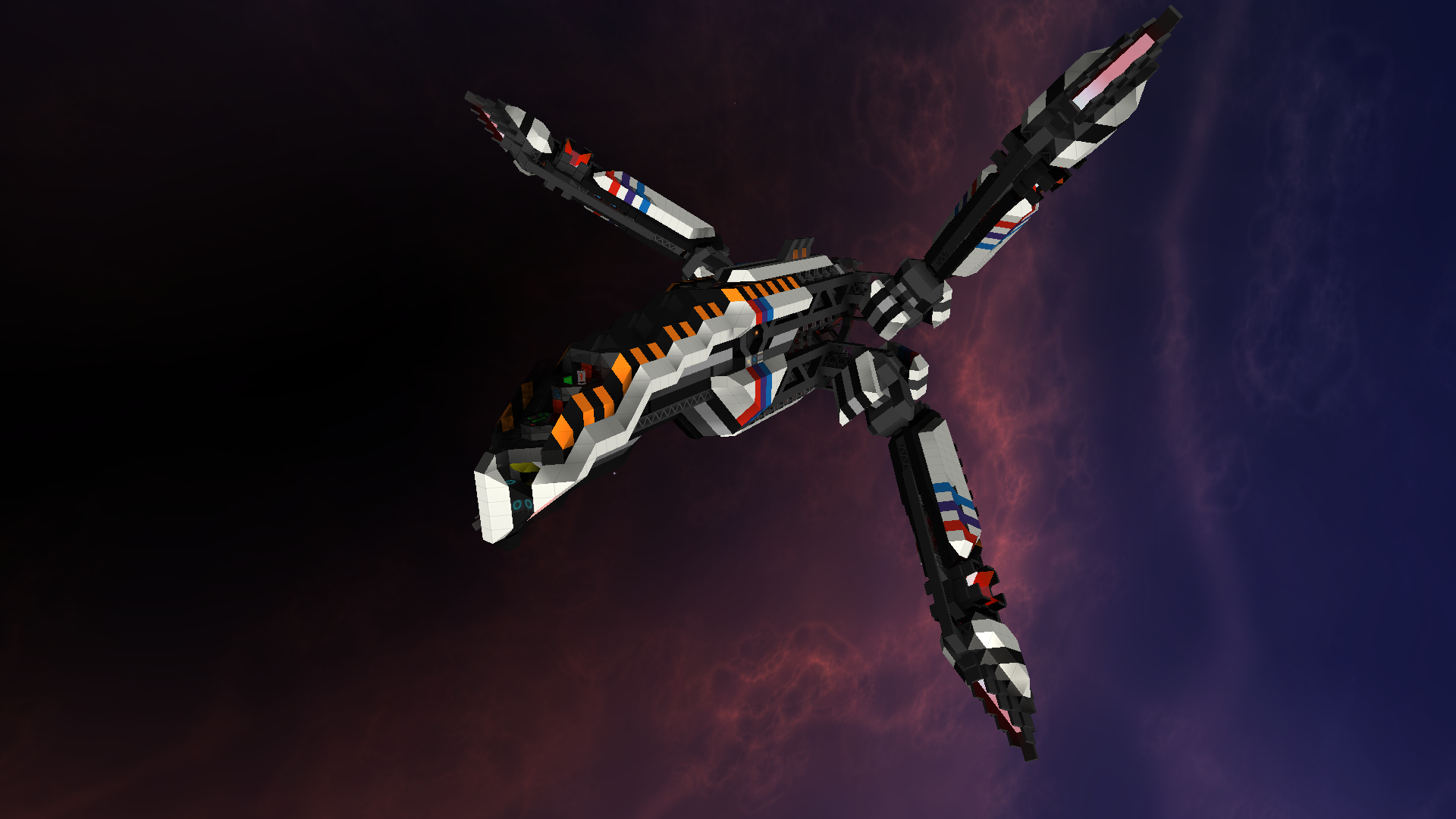 Maneuver configuration for changing directions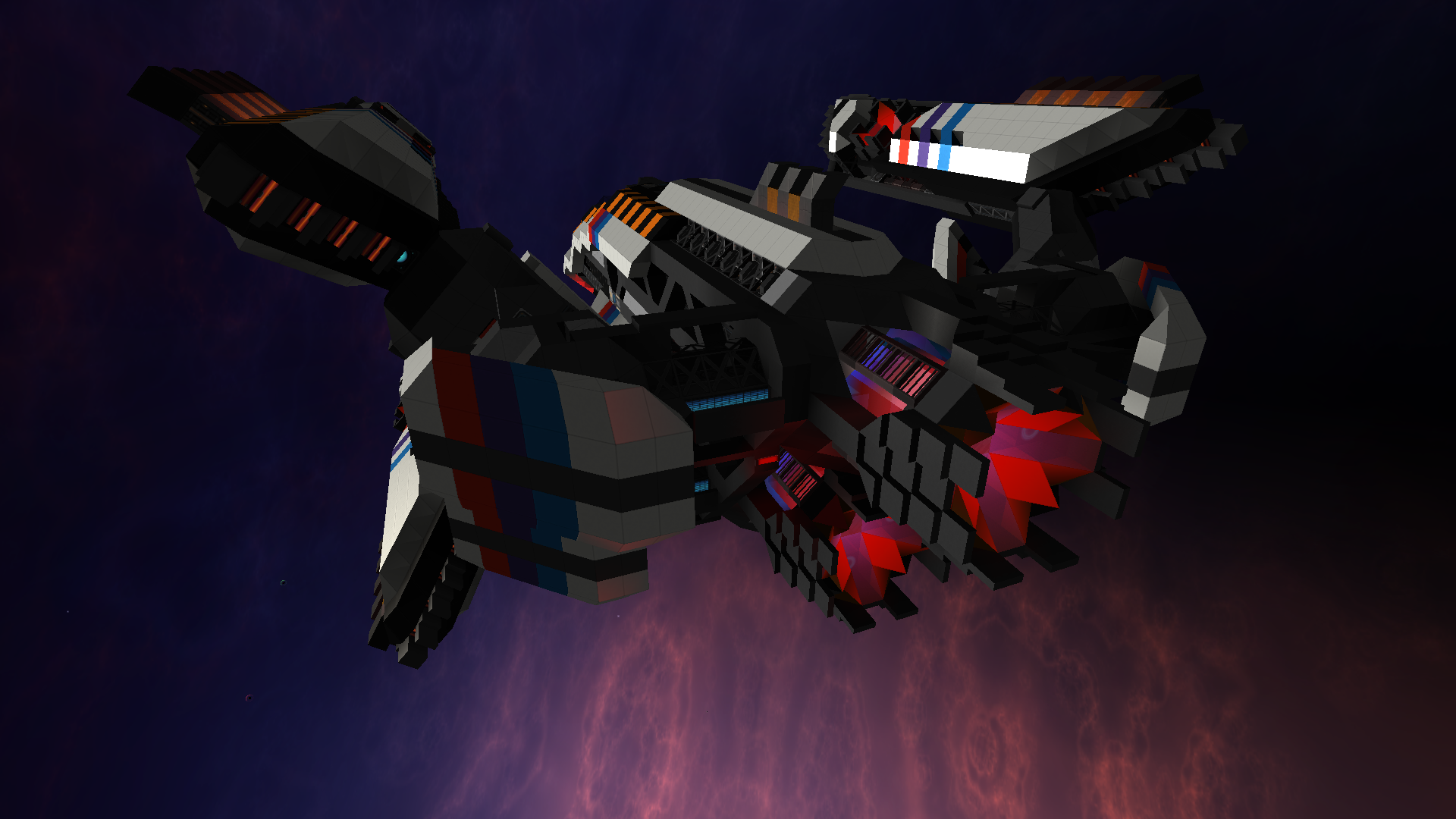 The "
Chaturanga"
power units