This is a Morrigi Cruiser from Sword of the Stars 2 (SotS 2). I built it to scale(I think) with some small changes to make it work in Starmade.
Blocks: 34,603
Mass: 5151.3
Dimensions:
Length: 139 meters
Width: 107 meters
Height: 32 meters
Power: 310,420 e/s
Shields: 1,017,000 HP
Net Shield Recharge: 5942 HP/s
Without Inheriting Thrusters:
Thrust: 10,022
Top Speed: 194.0 m/s
Power Consumption: 33,750 e/s
With Inheriting Thrusters:
Thrust: 17,181
Top Speed: 279.0 m/s
Power Consumption: 69,250 e/s
As I know nothing about combat in this game, ff anyone wants to refit this ship with better weaponry, armor, or shields, they may post it on Starmade dock, as long as they credit me as the ship maker. I recommend a naming scheme of :
Morrigi Cruiser Retrofit: <enter text here>
for any future posts.
This ship has a mostly asthetic "combat mode" that can be activated from ship control.
Combat Mode Inactive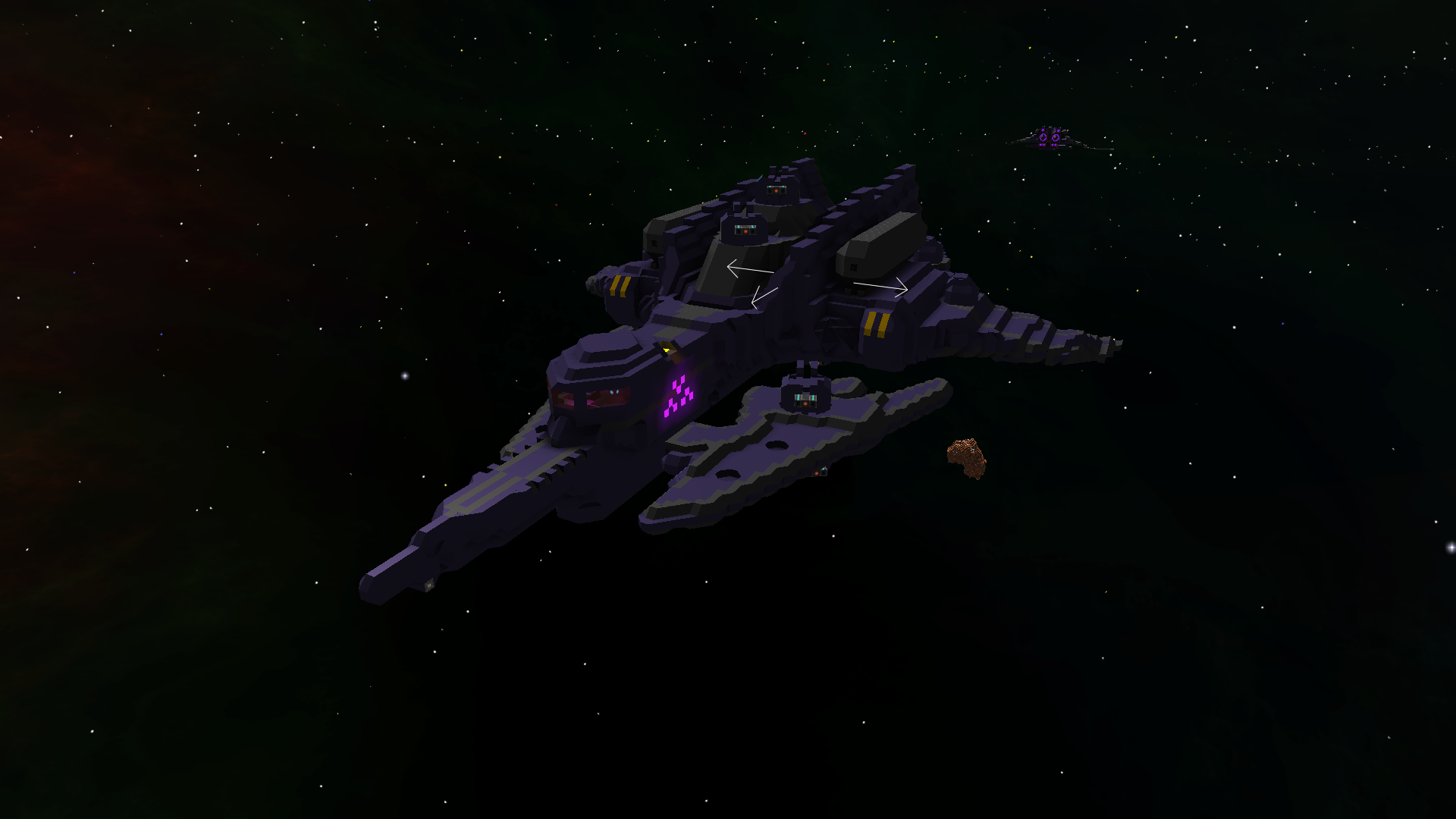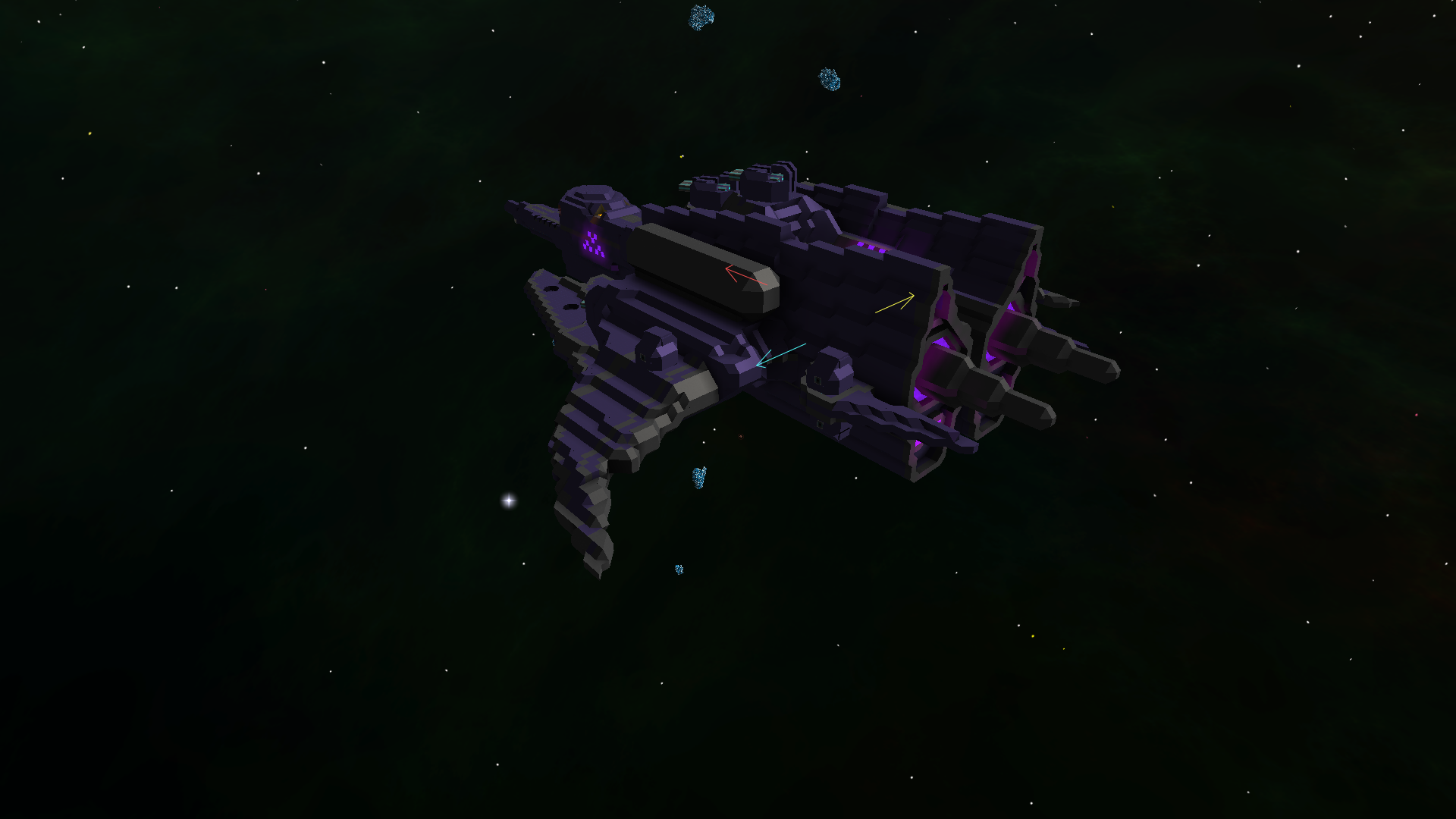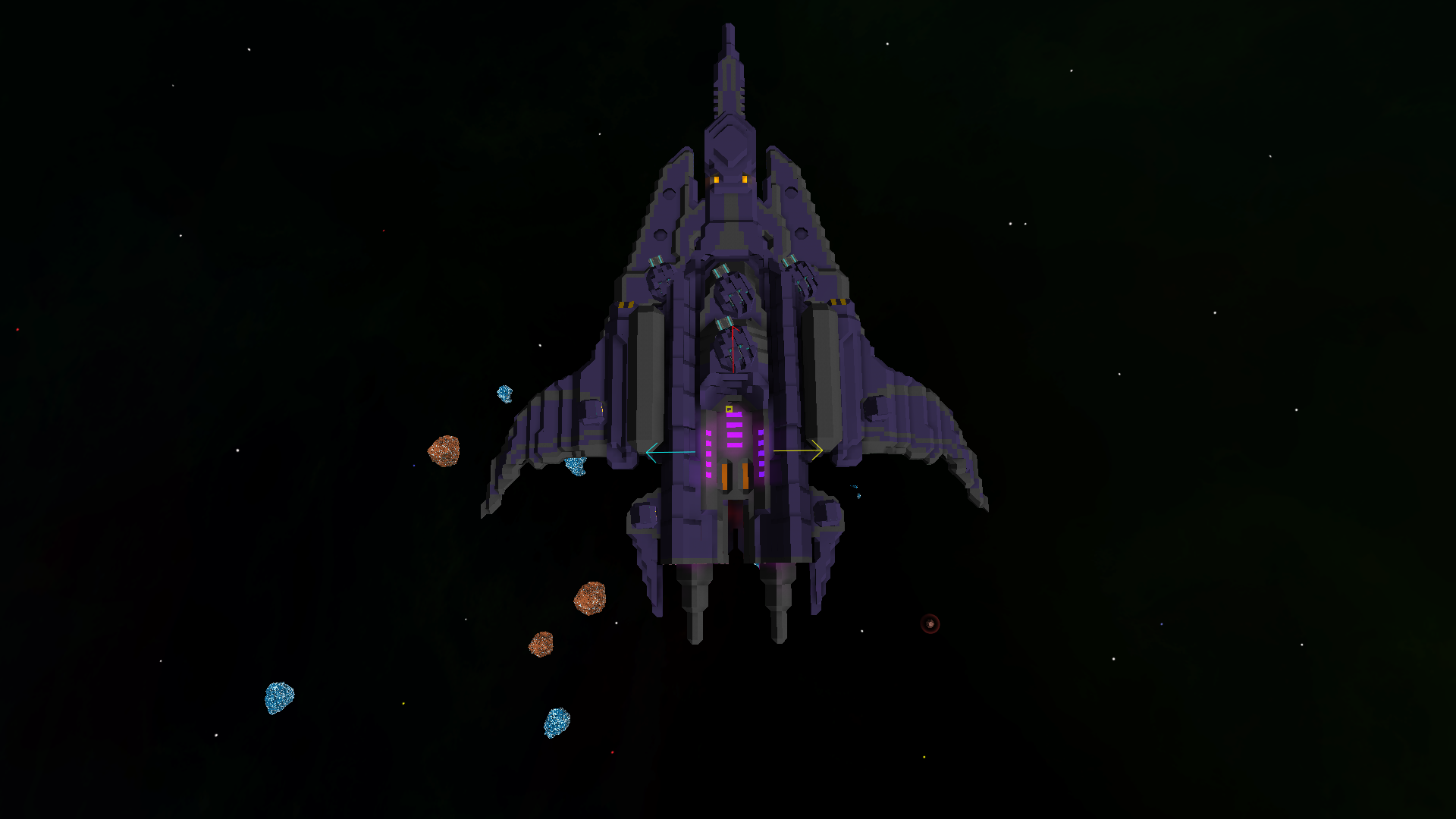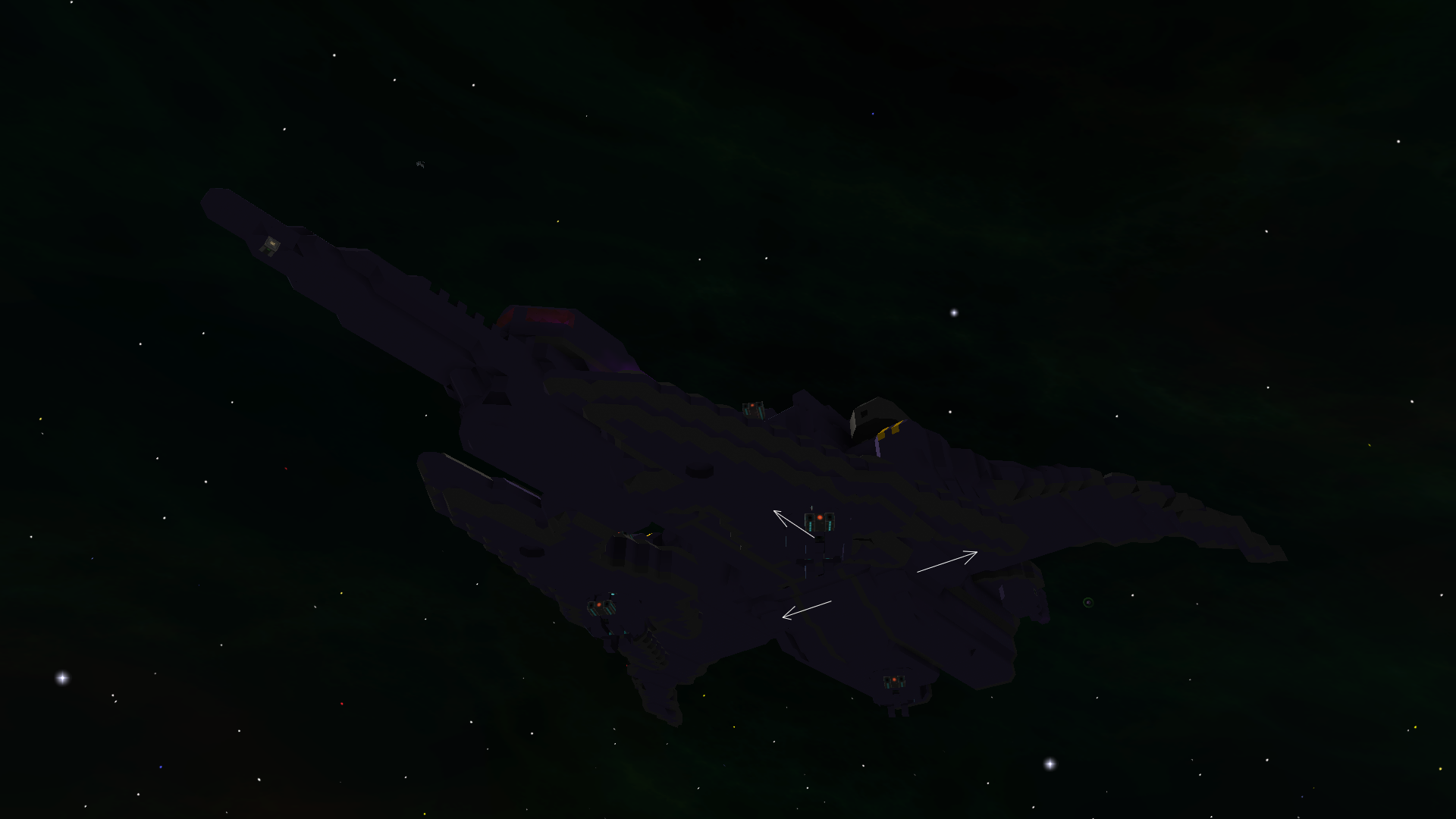 Combat Mode Active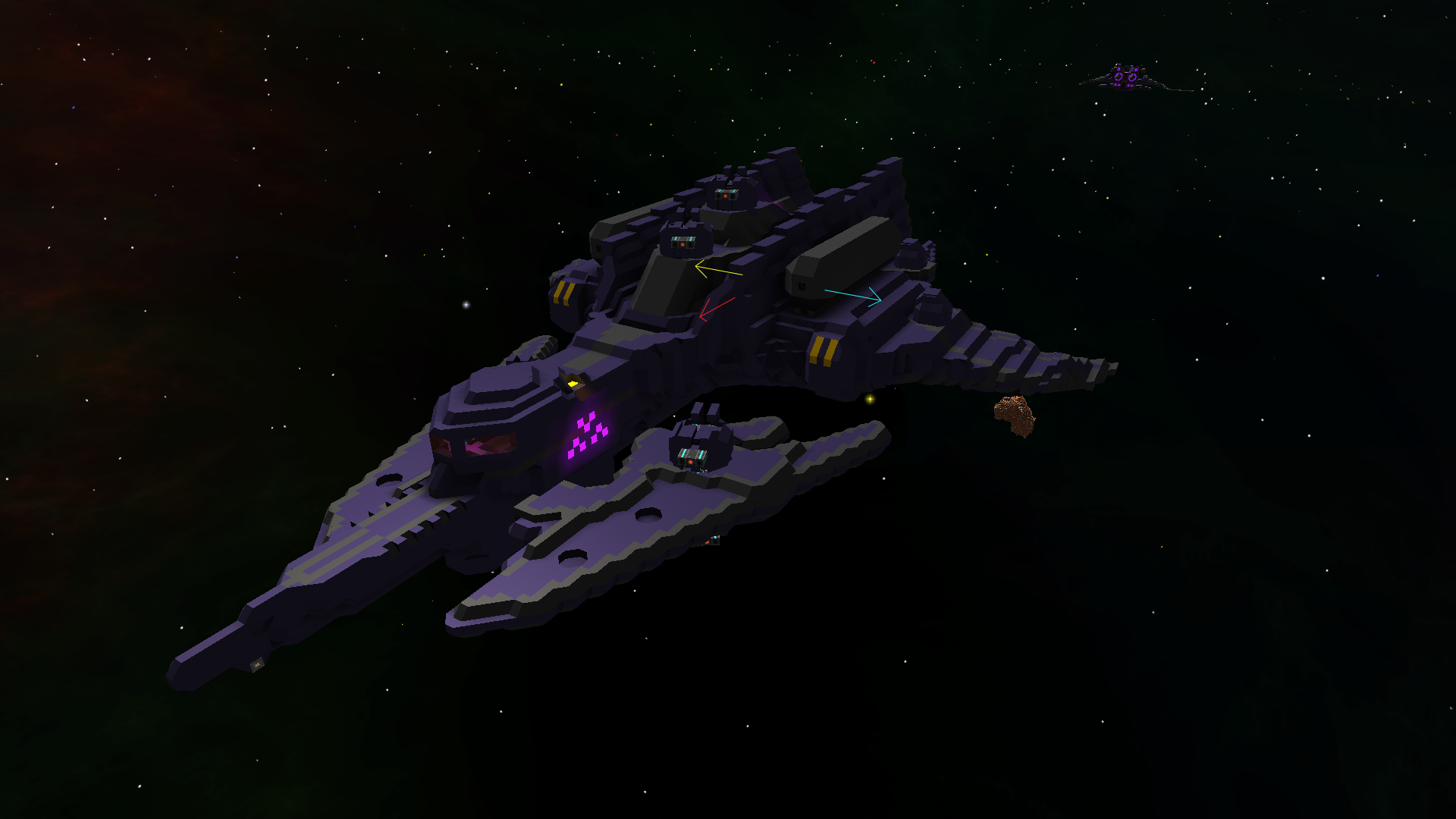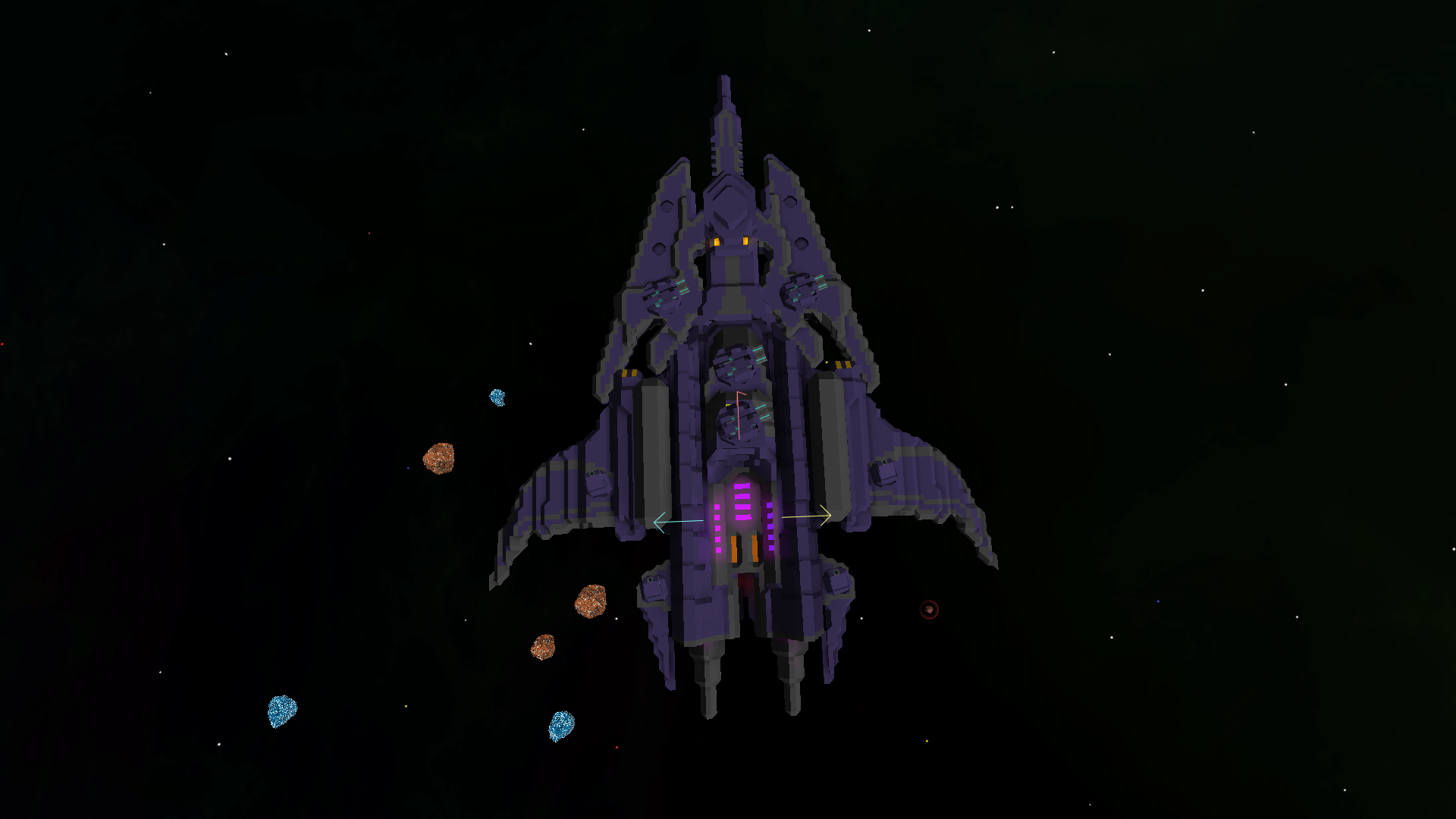 Edit: The door can only be opened from the inside. I didn't think about potential problems