The Silverback mech is an old project where I wanted to test what the smallest dimension for a mostly functional mech-design is. It's 9 blocks high and about 11 blocks wide.
The arms are turrets and can move independently. The legs are mounted on rails with the feet being doors, which get toggled during the walking animation.
The walking animation works really well when the mech is docked to normal speed rails.
Look at it, it's adorable: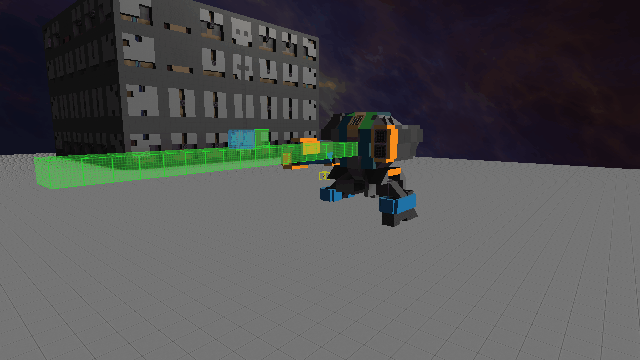 (No idea why the lighting in the gif is so weird...)
It has some basic systems, but most of it is filled with logic blocks.