Has this ever happened to you? You're flying around in a ship core when a random Isanth shows up out of nowhere and instantly kills you because your puny core has no armour, shields, or weapons? Now you never have to worry about those pesky pirates again with the new Mega Core!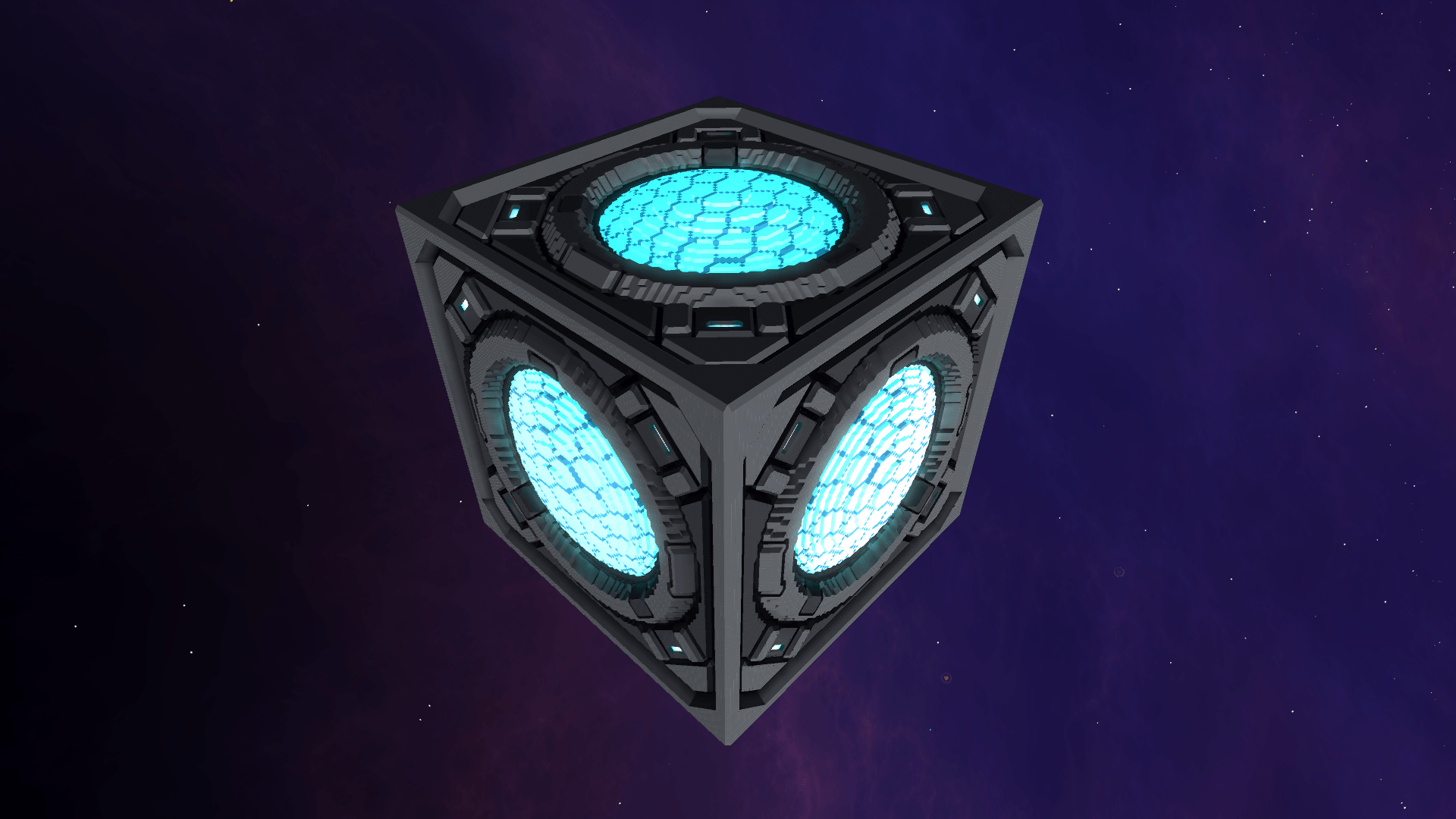 With tons of space for systems this core can preform as well as an actual ship while still allowing you to rock that "I can't be bothered to get in a real ship." style! It even comes with a remarkably detailed 1:100 scale replica of itself at it's very center and state of the art blinking lights.
This is just a shell. It has no systems, interior, or even a door. Have fun with it.