Game version

0.203.113 or newer
Greetings once again! Markus_McCloud here!
Today, I am proud to introduce the first ship of McCloudCorp's mainline ships, the Ryu-Class Light Freighter! Ryu-Class ships are named after a type of benevolent Japanese dragon that may grant wishes; in this ship's case, it comes bearing a gift!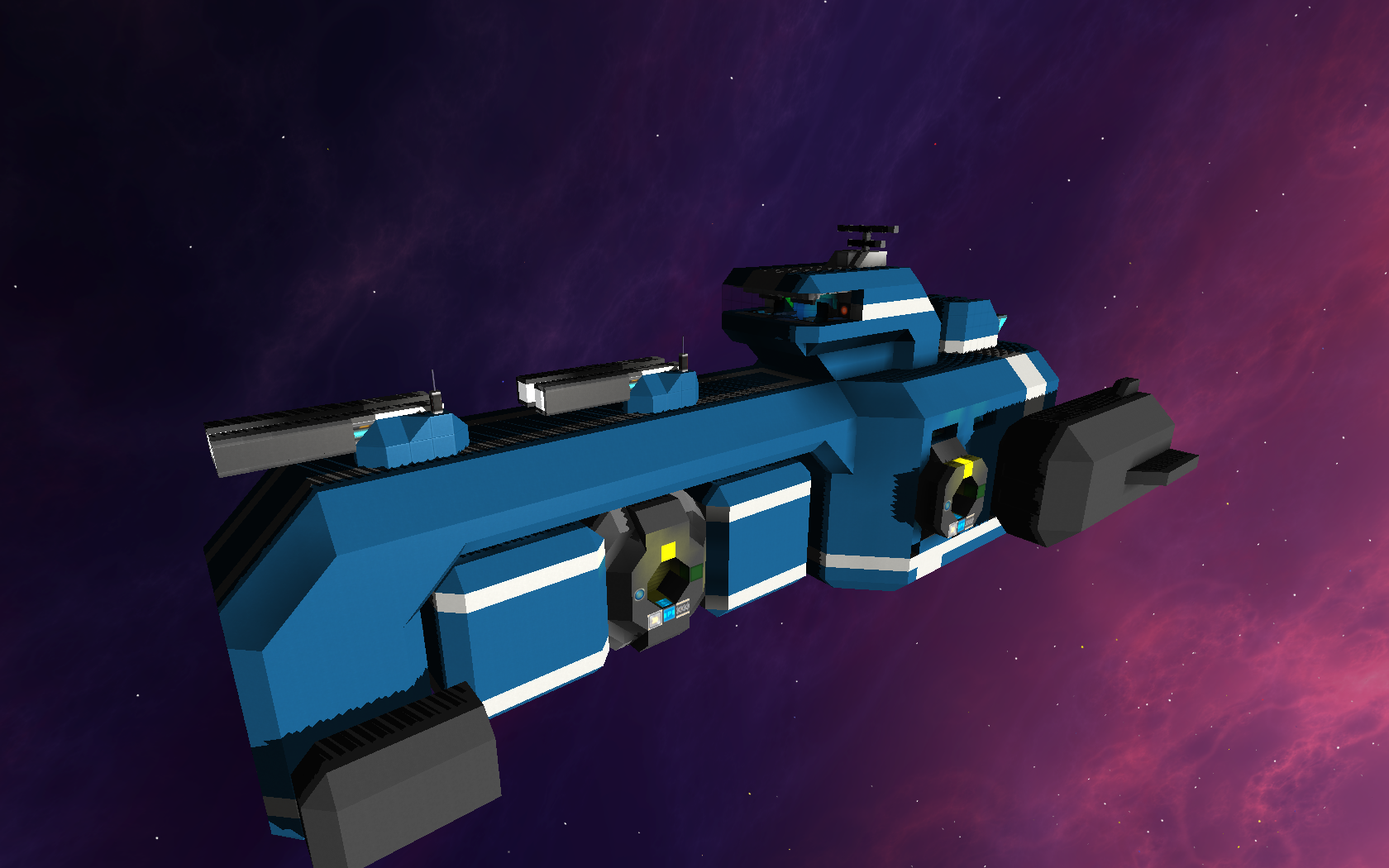 Designed to supply remote areas, Ryu-class ships carry a large McCloudCorp Freight Container under their fuselage, held in place by super-strong magnetic rails.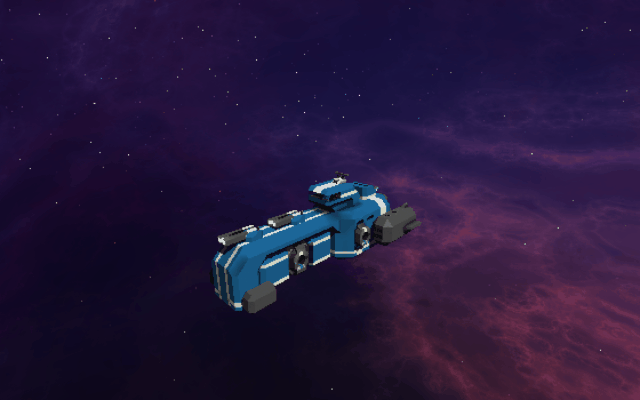 While equipped with a small airlock and USD capabilities, the ship can make a landing on any sufficiently-large landing pad or hanger, thanks to its pivoting engines that also serve as landing gear!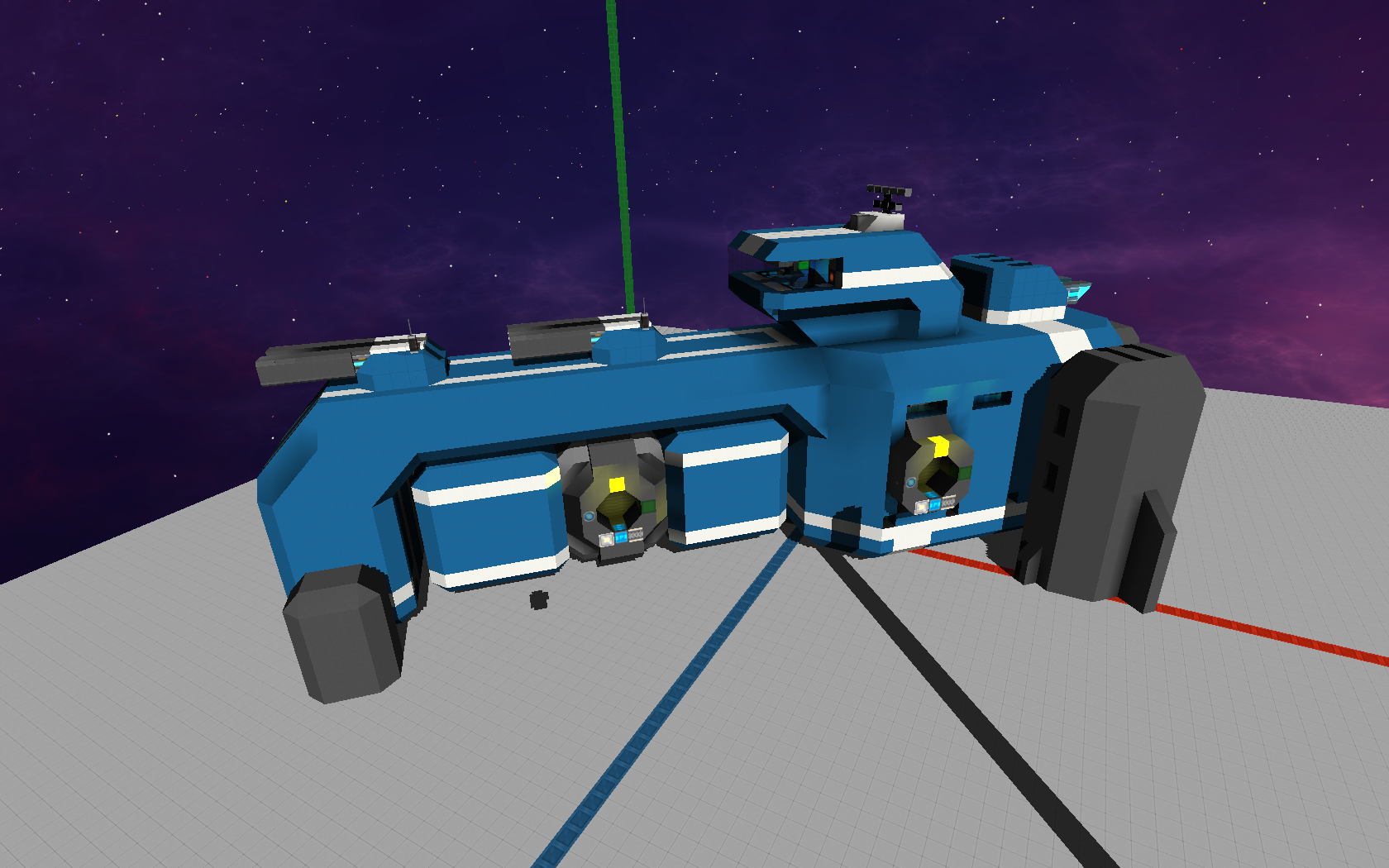 When landed, the ship can deploy a ramp on the starboard side to allow crew to enter and exit!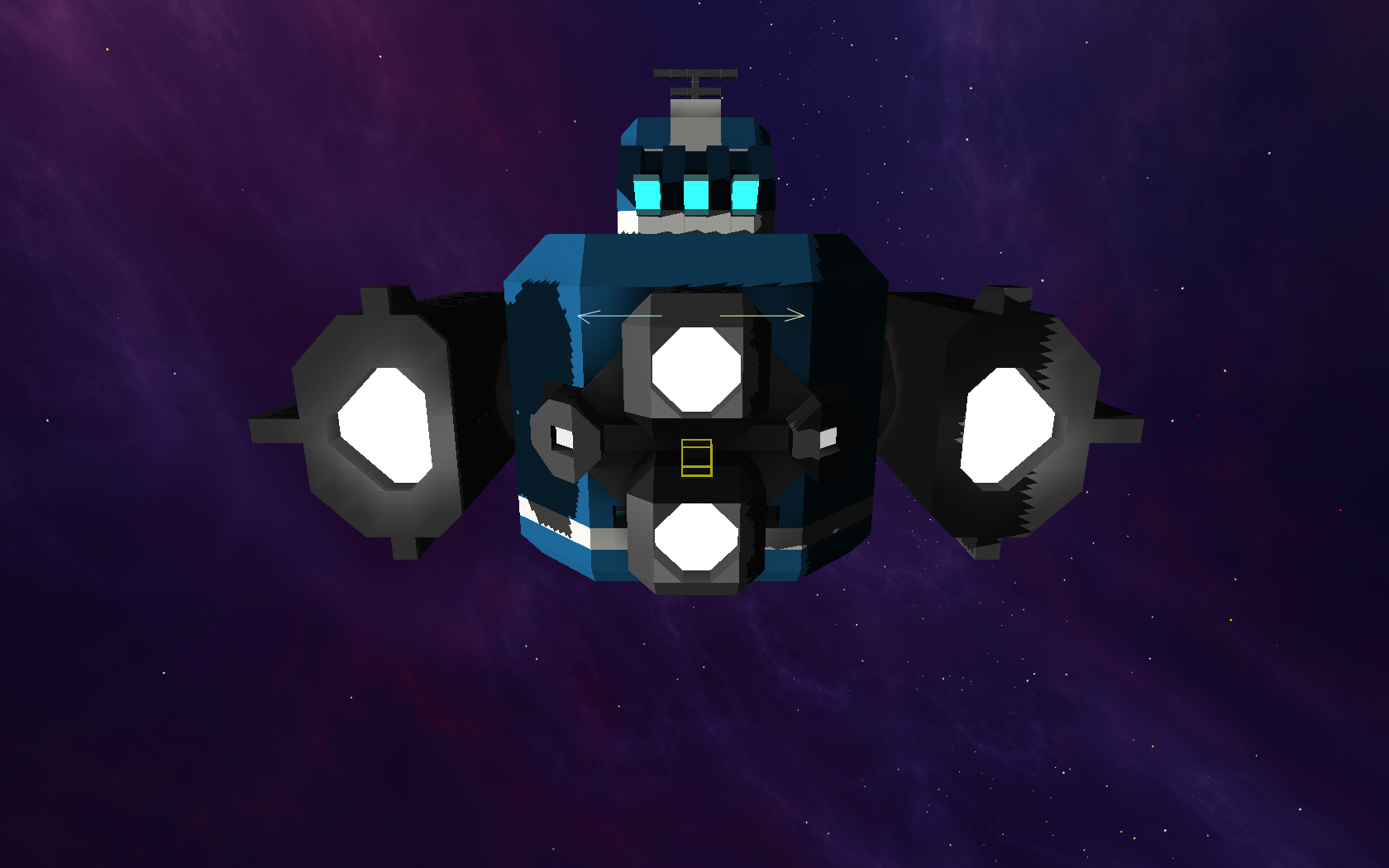 In addition to its quite-mighty impulse engines, it also contains a state-of-the-art "quad-jump" FTL drive, enabling it to reach even the most isolated of regions!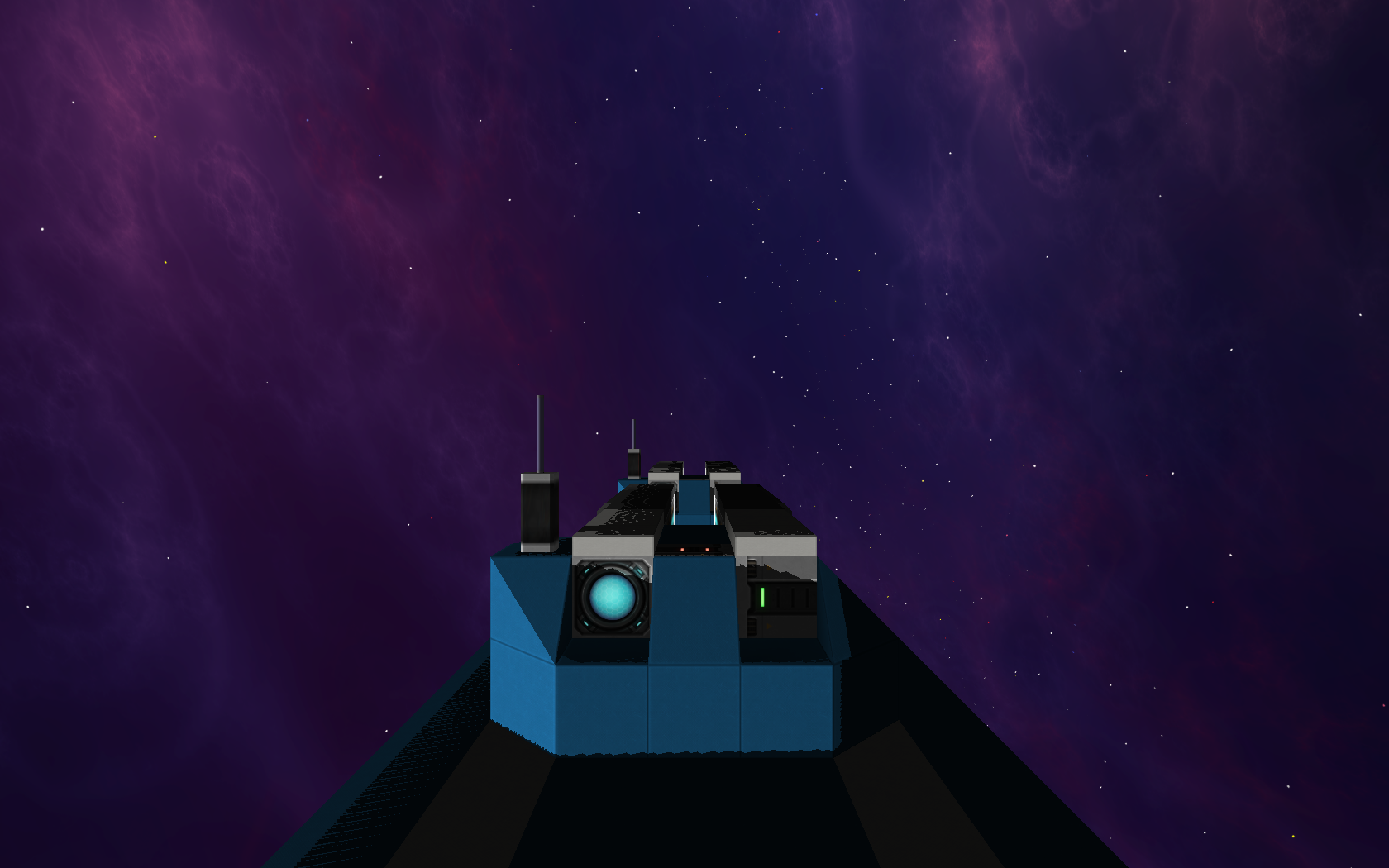 While ill-suited for combat, it's not completely defenseless: the ship is shielded, and it can deter lesser pirates with its three turrets.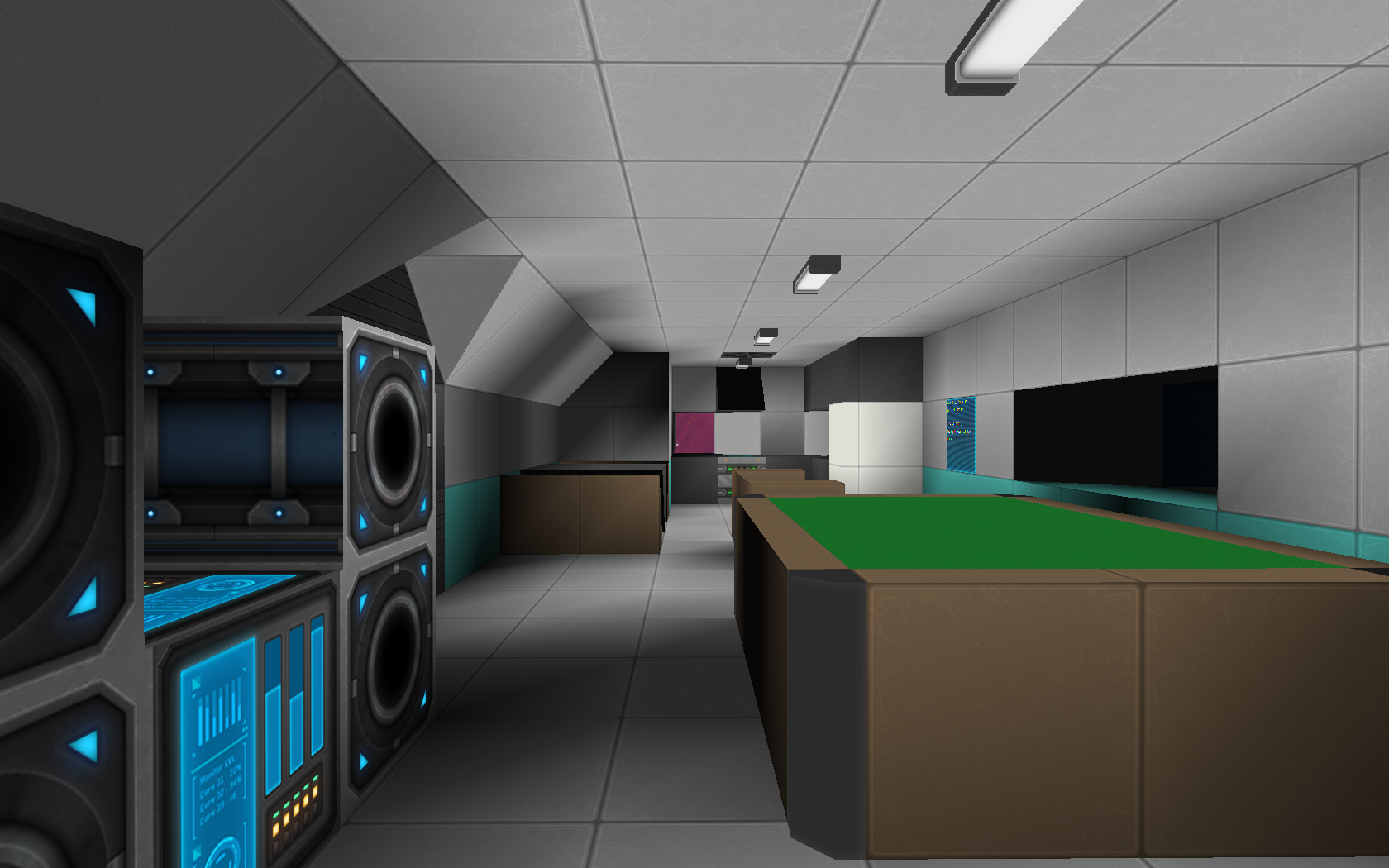 The lower decks contain plenty of amenities to help the ship's crew pass the time, including a high-fidelity sound system, a pool table, full kitchen, bathroom, and individual crew quarters!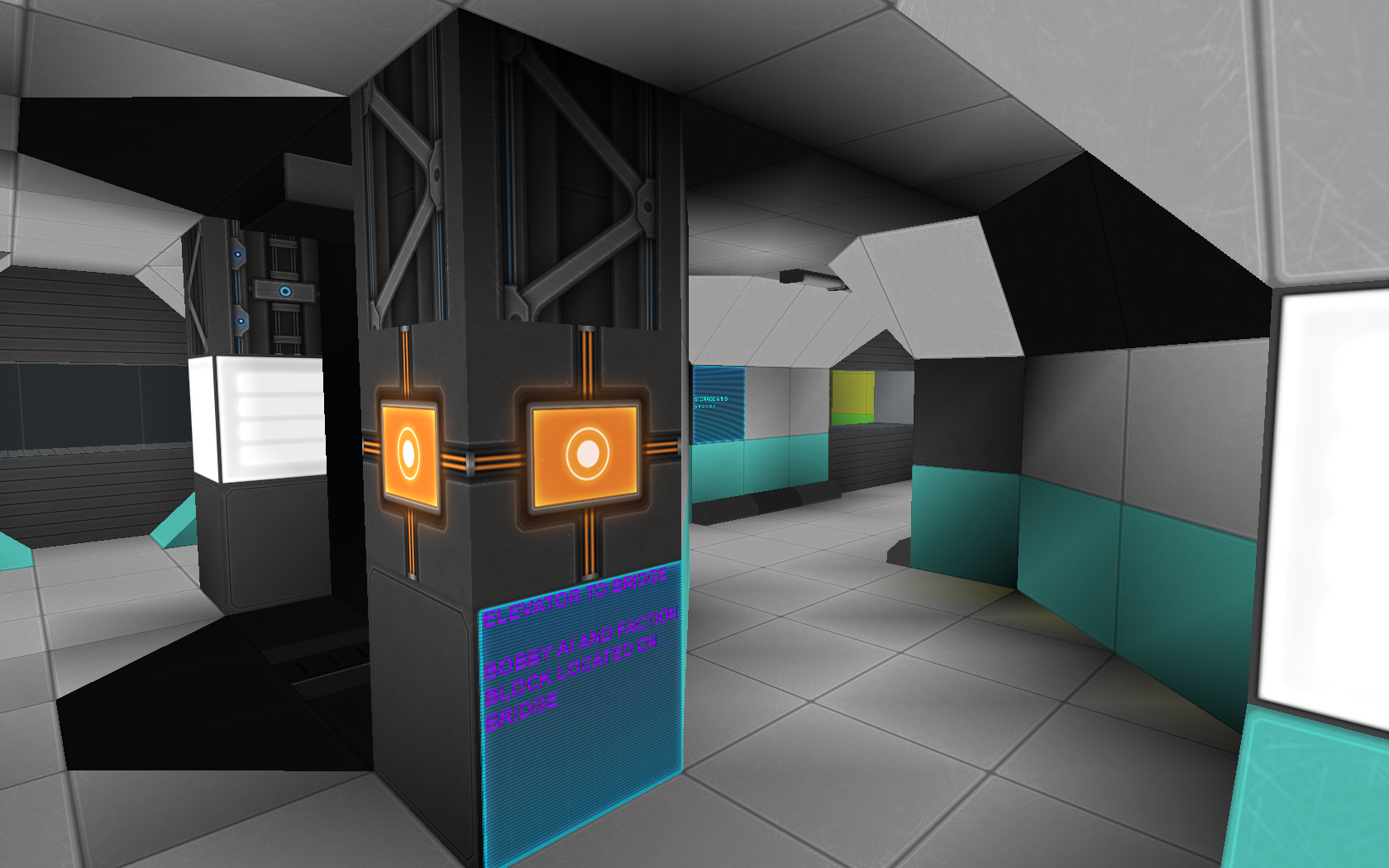 The interior is kept well-lit and signposted to make navigation a breeze!
With an ergonomic interior for up to four crewmates, powerful impulse and FTL engines, and a large hauling capacity for its size, The Ryu-Class is the perfect choice for getting your goods to the furthest edges of the galaxy in comfort and style!
McCLOUDCORP - Fly On the Wings of Dragons!
(Truth be told, I'm no shipwright, but I'm still pretty proud of this ship! This is honestly the first time I've ever designed a rail elevator and pivoting external thrusters, and I must say, I think the end result came out great! Let me know if you think the same!

I designed this vessel as my entry for Trident Foundries' Cargo Ship Competition. It meets all the requirements of the competition.)