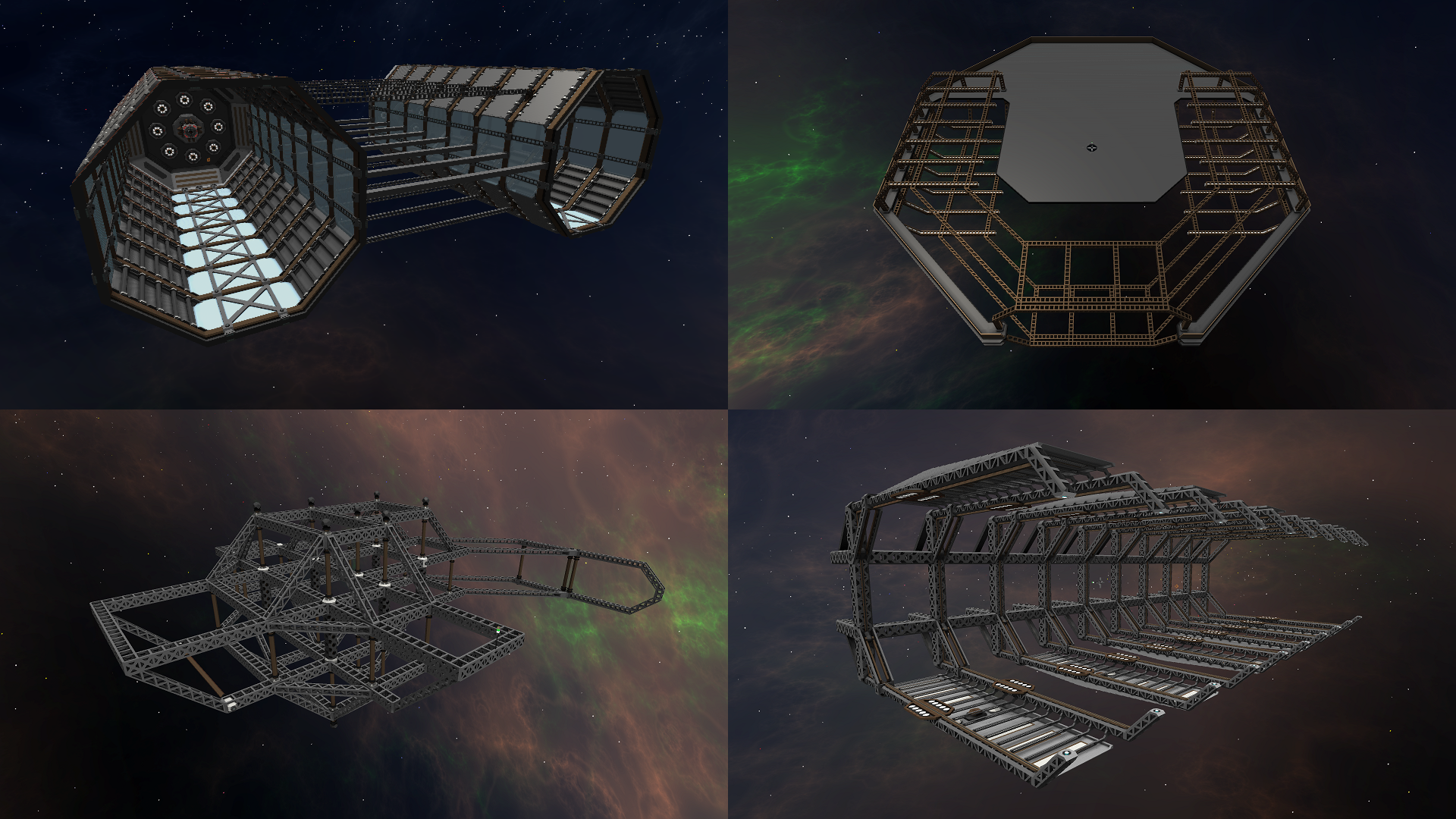 Are you the type of space-architect whose creativity flows like a white-water river once you have something to build upon, but find it hard to get started when there's only empty space and a starter block in front of you?
Or are you looking for a well-constructed shipyard to make your own, which was NOT yet made "too personal" by its original builder by adding too much details of their own taste, leaving little room for your own flavour?
Or do you just desire a ship building experience that takes place in cool industrial surroundings, with that raw, mechanical, utilitarian atmosphere?
In either case, the
Cyberspace Shipyards
company can help you out, by donating four of its abandoned construction sites to you!
DETAILS:​
This upload is a package (RAR file) of four blueprints (sment files) of the stations in their pictured states.
The three shipyard stations all have Shipyard Modules properly fitted in their arches, in some cases fully enclosed in armor. Neither station contains interior or systems.
(Including shields, so be careful what environment you use them in!)
Feel free to use either of them as you wish, and I'd love to see if anyone turns them into something nice. Also check out this other station, of this same purpose, which was too much to include in this package:
Industrial mega-shipyard
TECH INFO AND SCREENSHOTS:
Beginning of original construction: 2018, december
Total size: 550W x 180H x 410L
Block count: 1,007,000
Shipyard area: 159W x 159H x 350L (max fitting ship dimensions)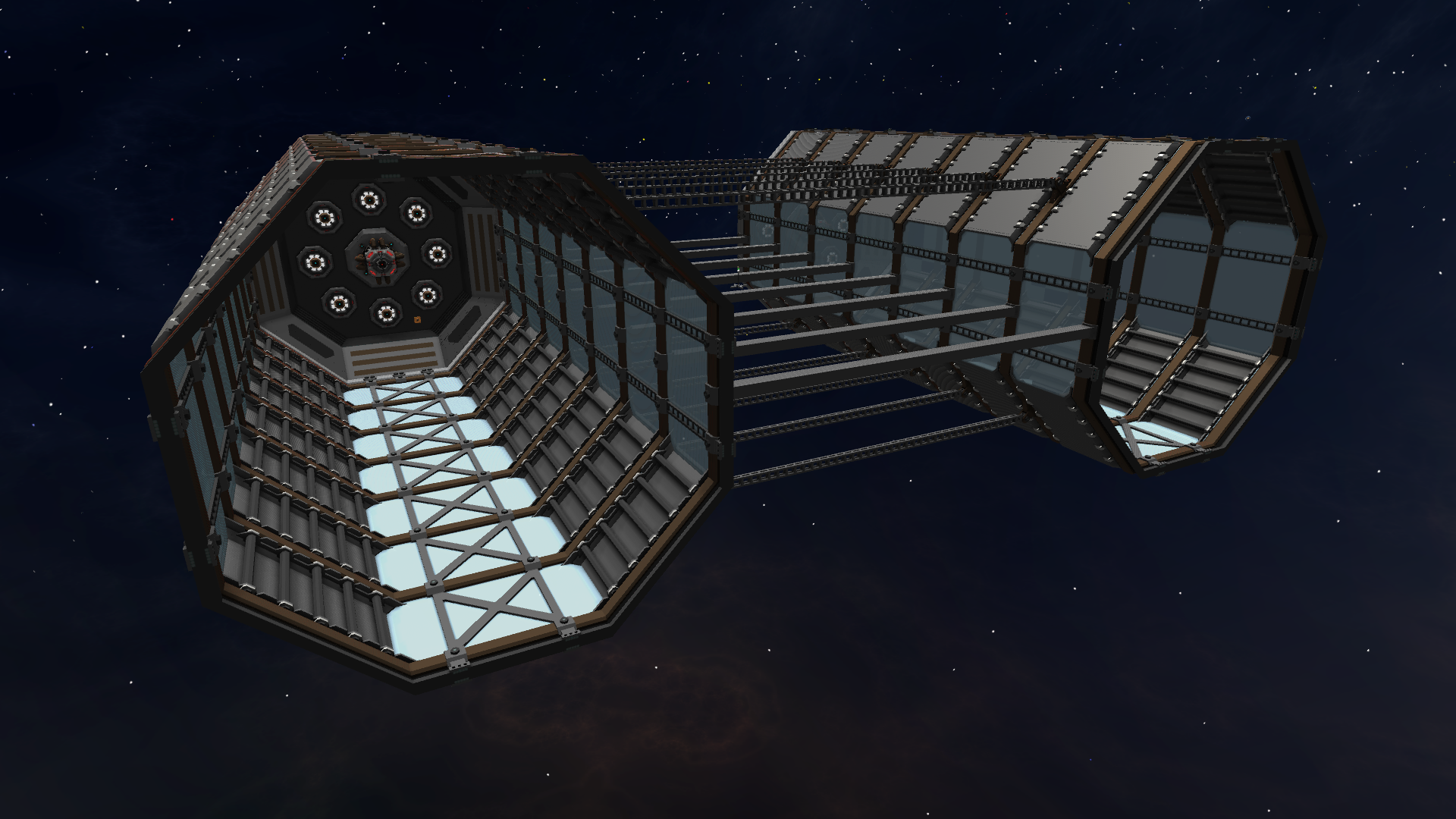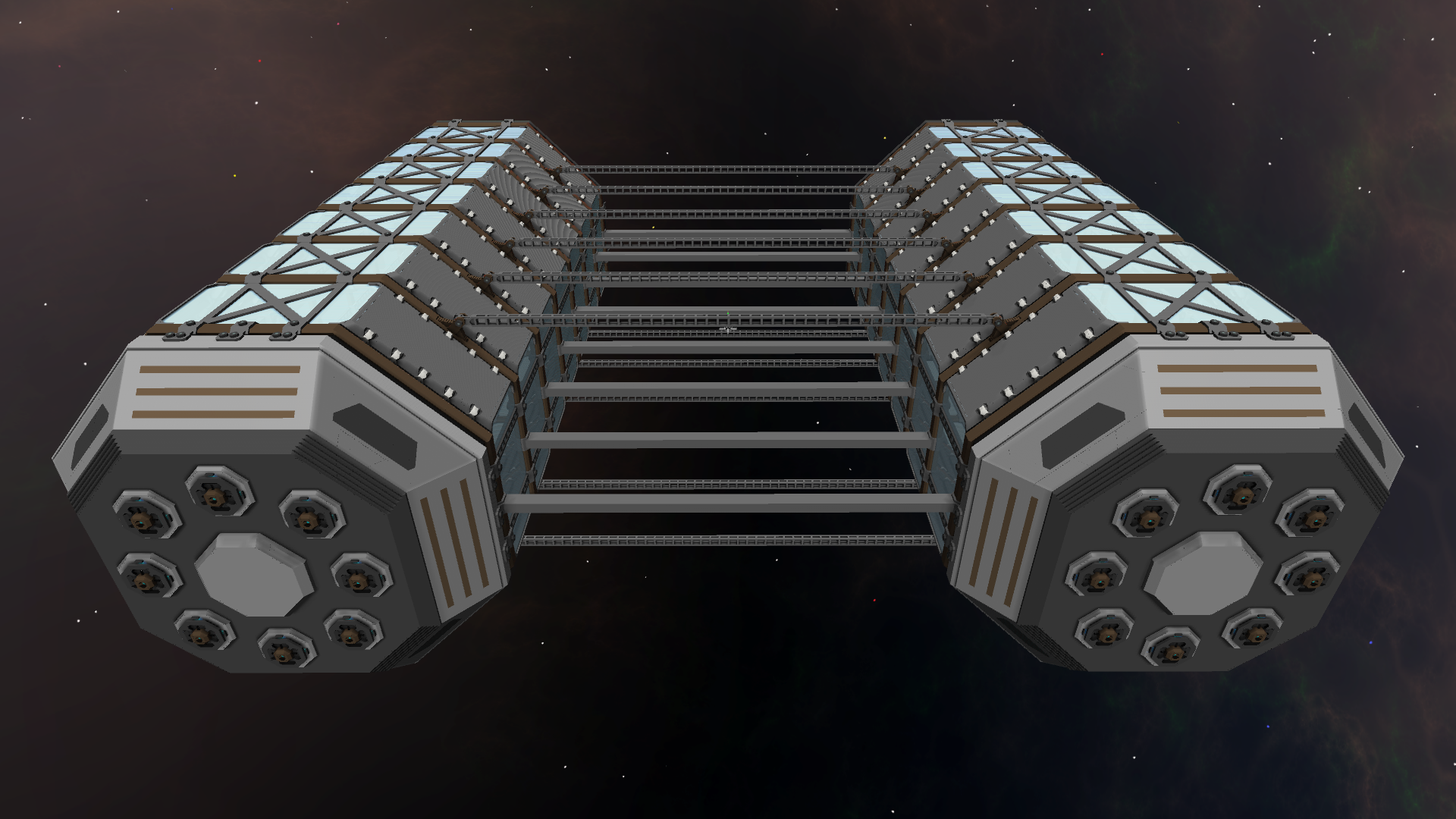 Beginning of original construction: 2018, october
Total size: 501W x 99H x 501L
Block count: 292,000
Shipyard area: 109W x 87H x 190L (max fitting ship dimensions)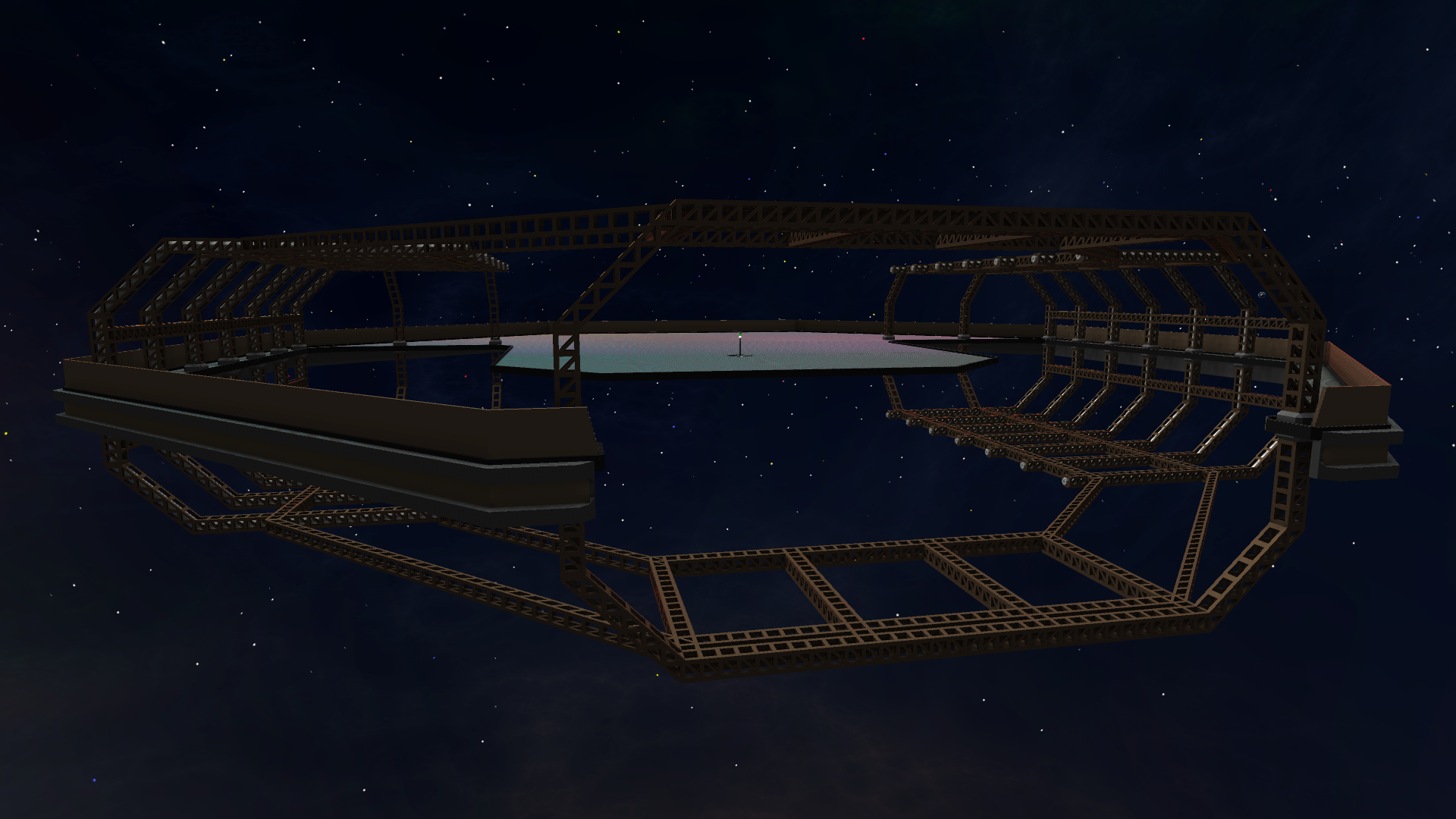 Beginning of original construction: 2019, february
Total size: 370W x 150H x 300L
Block count: 103,000
(No shipyard)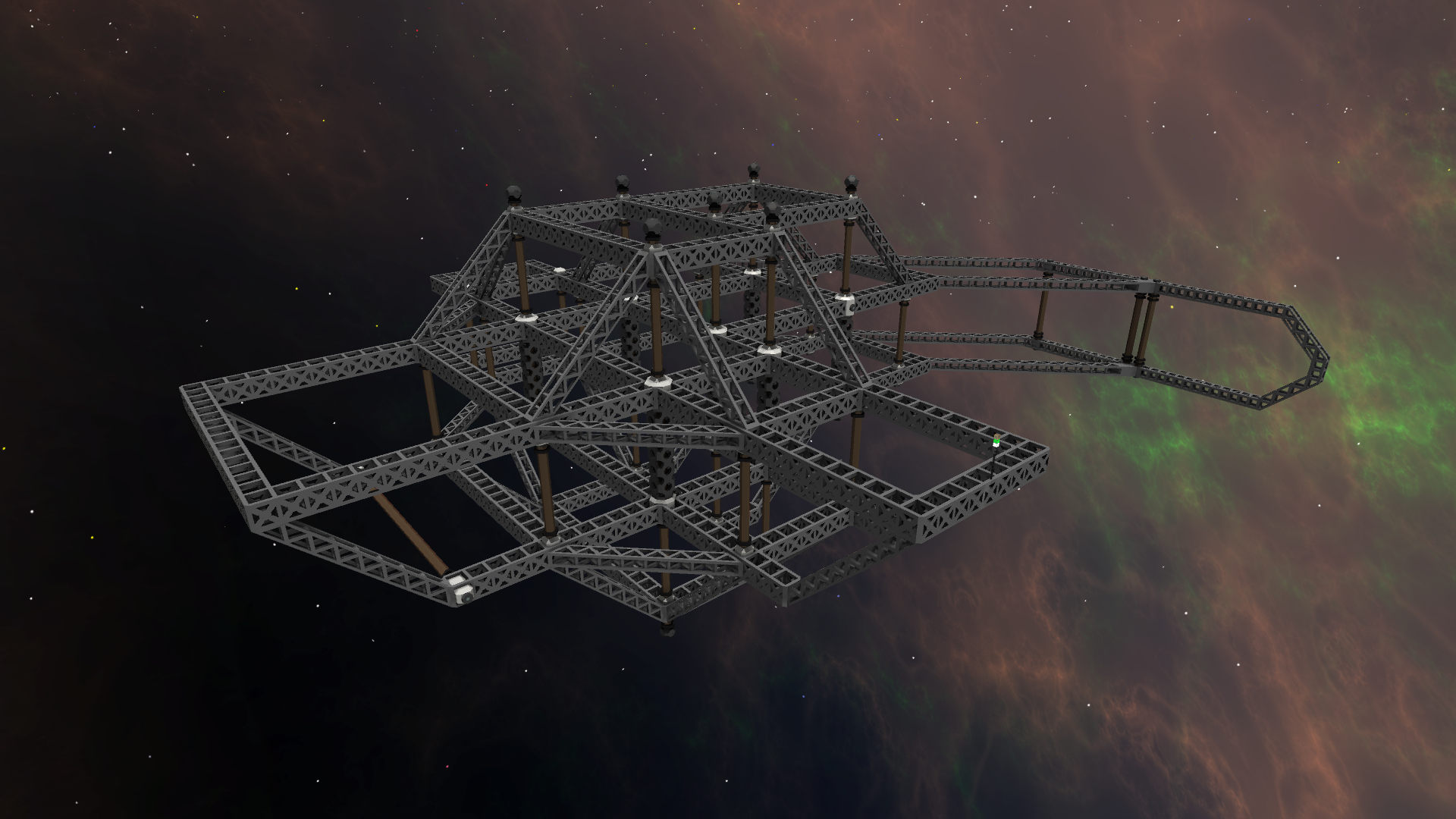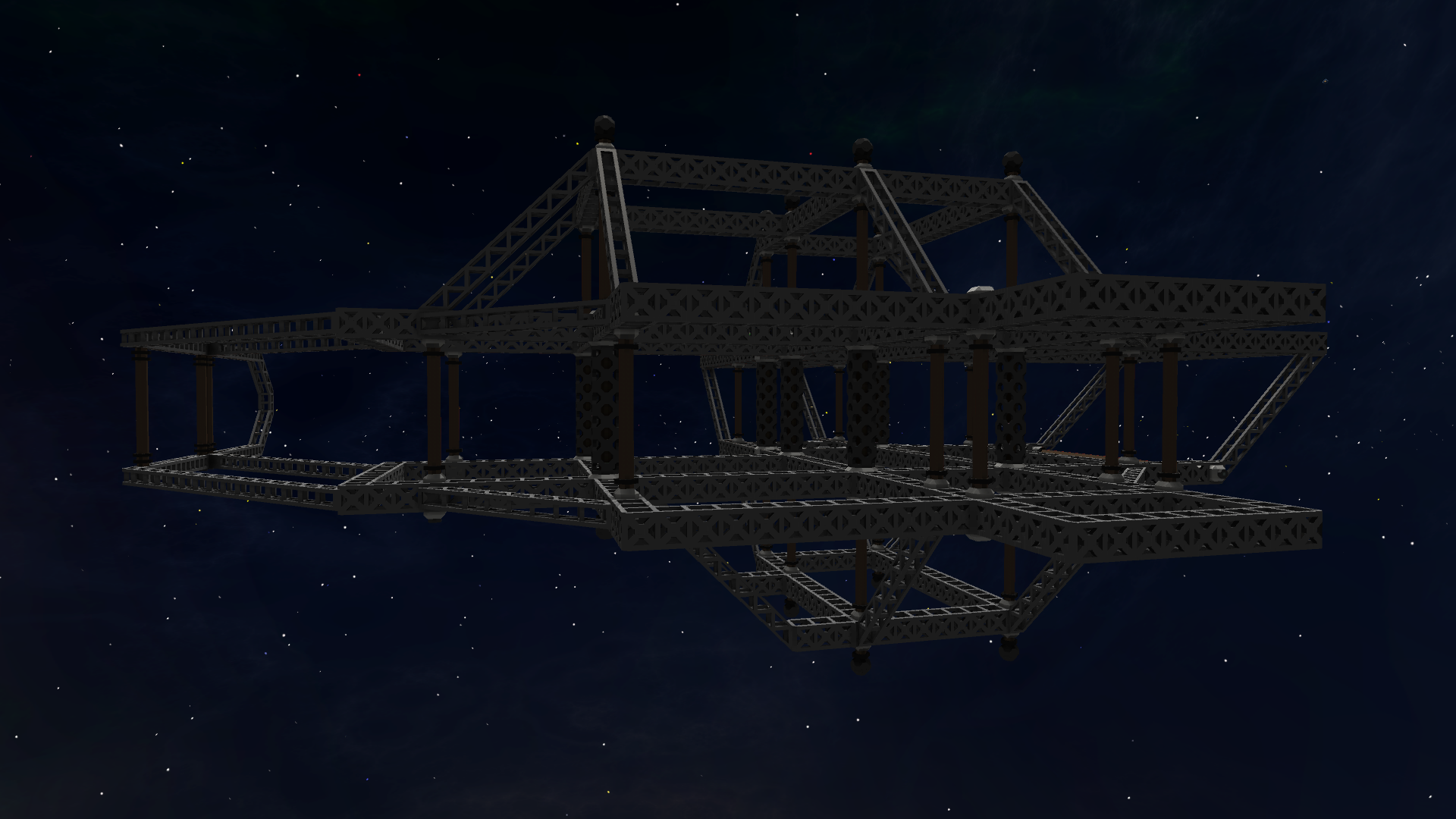 Beginning of original construction: 2018, november
Total size: 240W x 130H x 470L
Block count: 260,000
Shipyard area: 169W x 99H x 450L (max fitting ship dimensions)