Another Tribute to the good 'ol days of fancy glowing pirates...
This ship is not completed, it is a first prototype.
It has almost 0 interior and is not optimised, it is still in the testing phase.
It is functional as a pirate,
however:
It will not be completed until system changes have been decided upon.
Stats:
7 Anti-Ship turrets
8 PD turrets
5 anti-astronaut turrets
This is a heavy hull
layered with advanced armor
.
The turrets have +- 180° range, the anti-ship-turrets seem a bit too large and generally both are not working 100%
style.wise
(I am aware).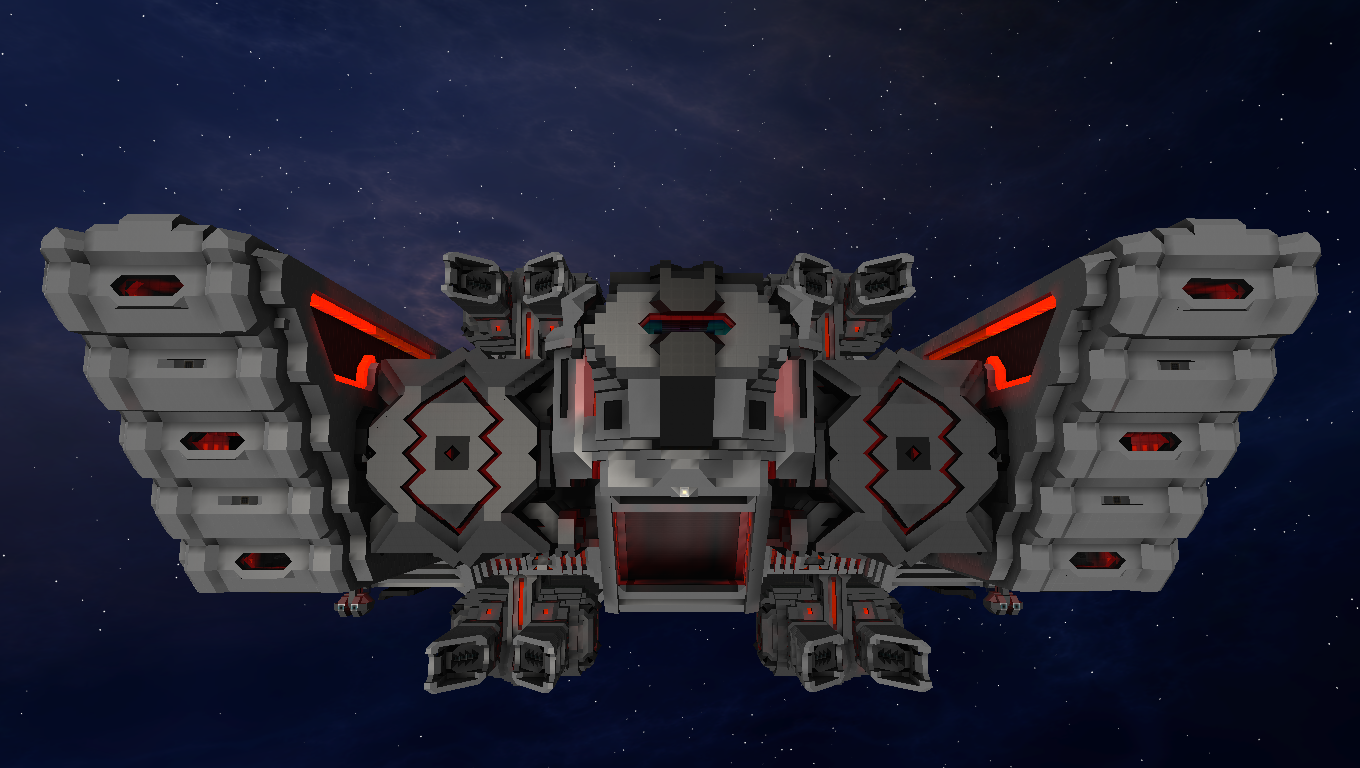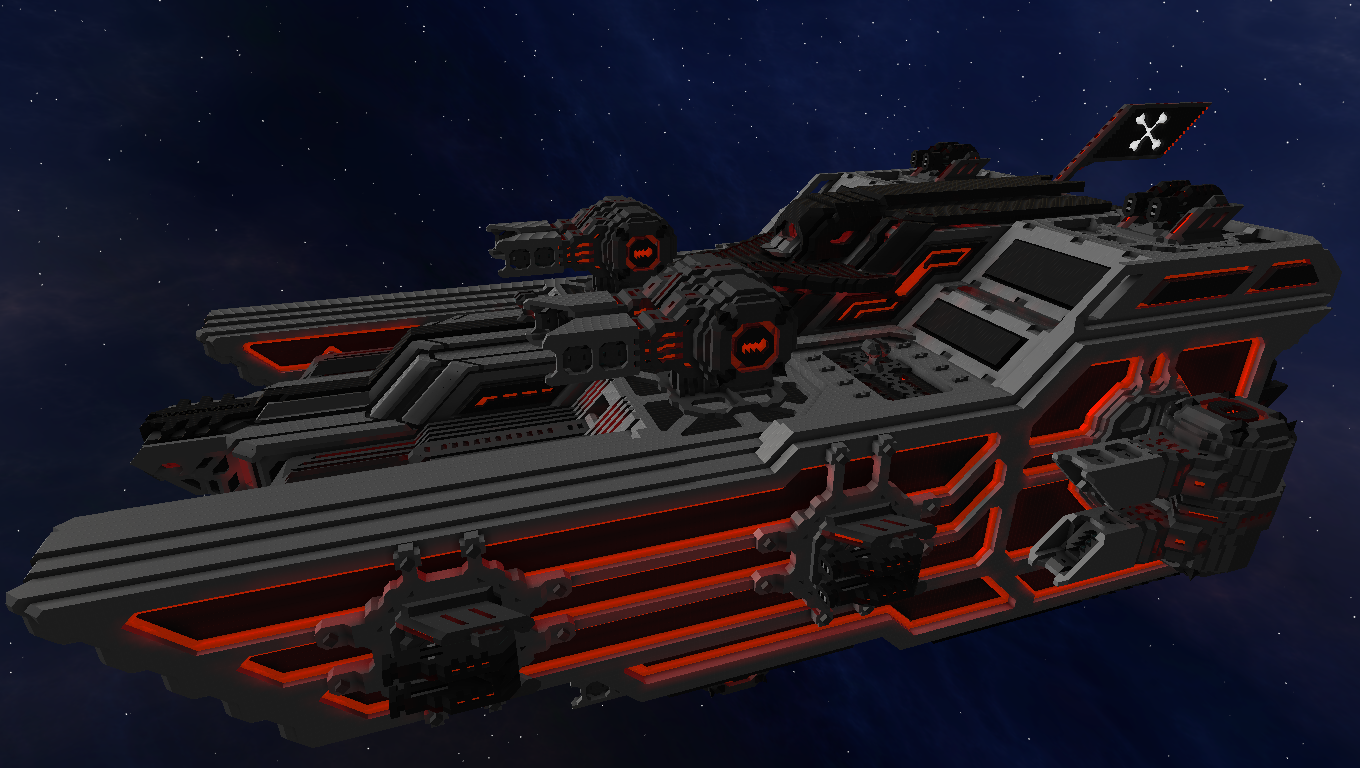 The rear, Thrusters: