Hi!
StarGuy1701
here and with a new build.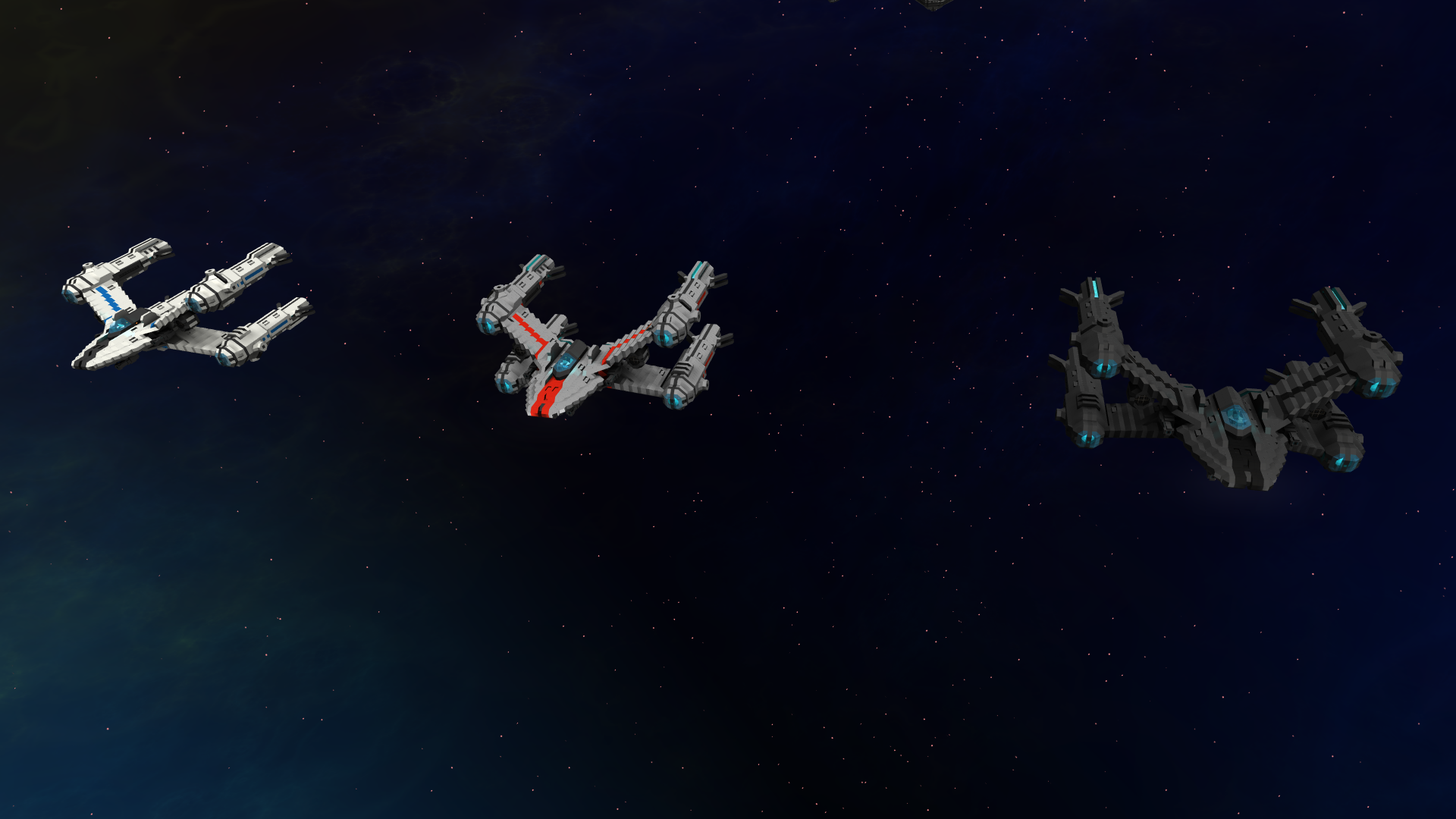 Recently, a fellow on the Starmade discord asked me to build a ship that is a combination of a Star War's A-wing and a Babylon's Star Fury along with 2 other community members. With my current building style, this is what I have come up with.
If you are interested,
AAlexandrosTGreat
's entry can be downloaded
here
, and
ArgoContar
's entry can be downloaded
here
.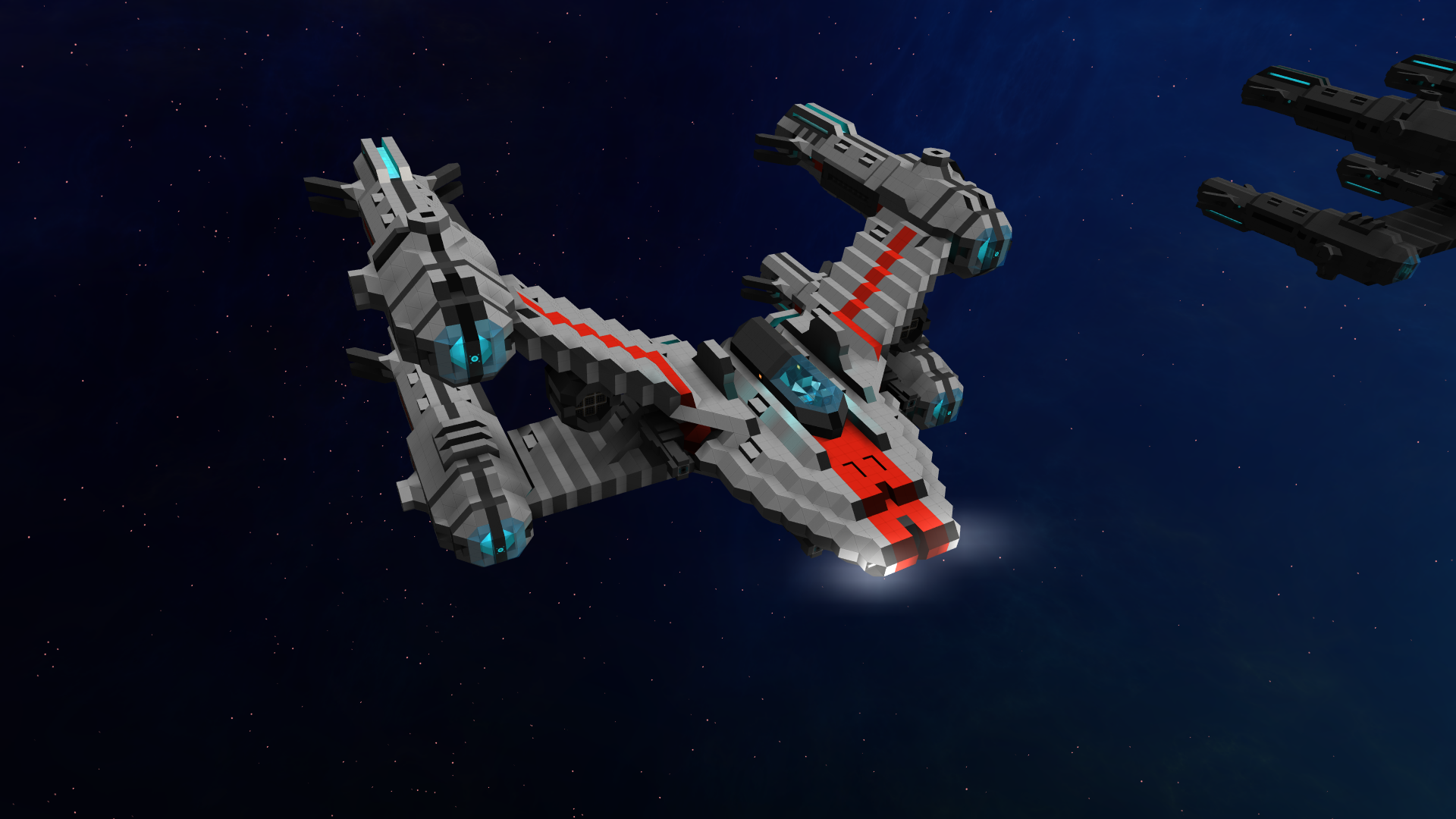 The ship has complete systems installed. Thrust mass ration is 2.9 with max speed of 214.8. Shields are pretty decent with 500 recharge per second with a total capacity of 112,500 shield HP, mostly thanks to the installed shield capacity 2 chambers. Armed with Cannon-Cannon and Missile-Beam. Though I would not recommend the ship for combat. In fact, the system is not well-made so feel free to refit it as you wish.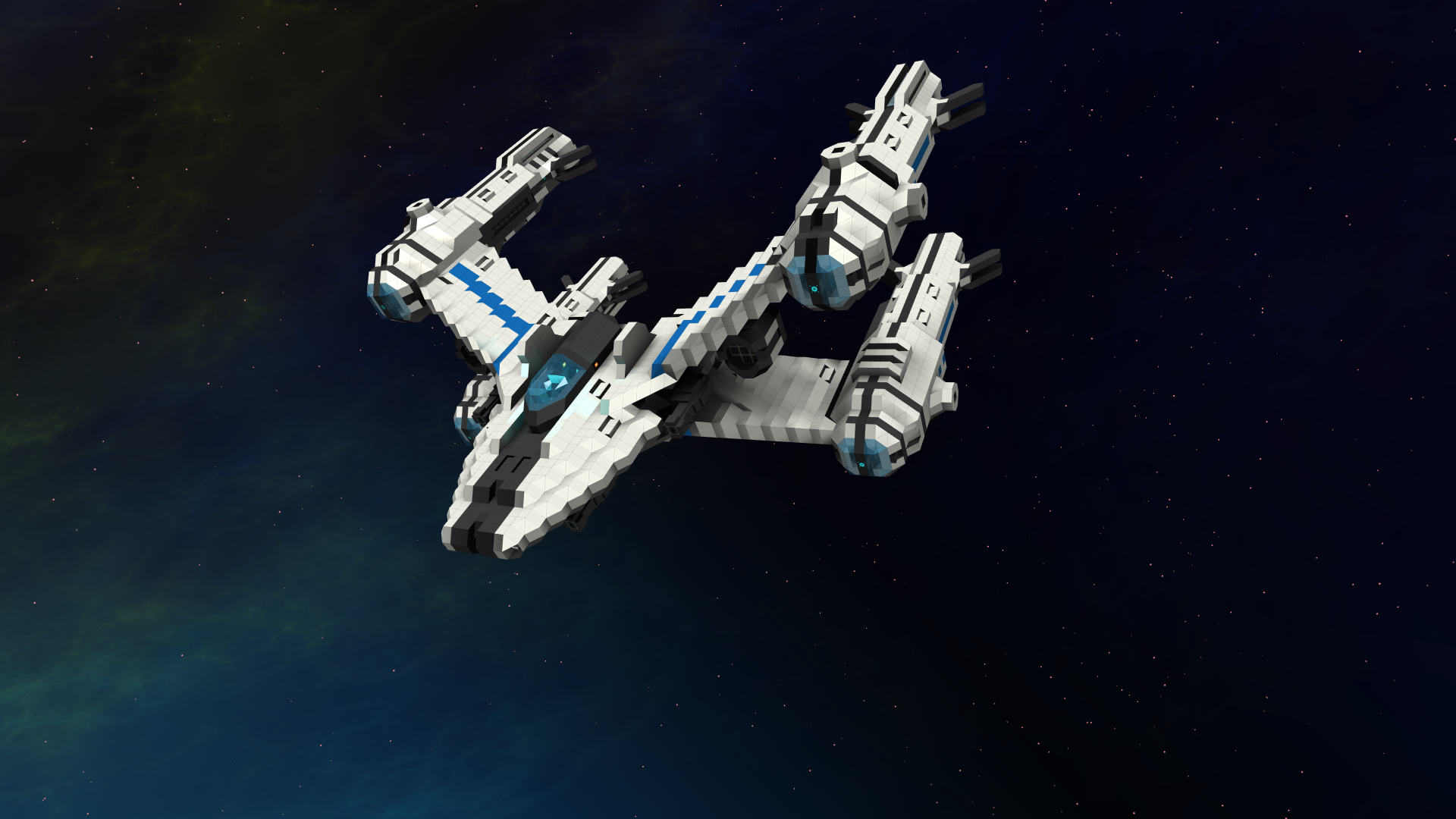 The ship comes with 3 paint jobs, as can be seen in the pictures.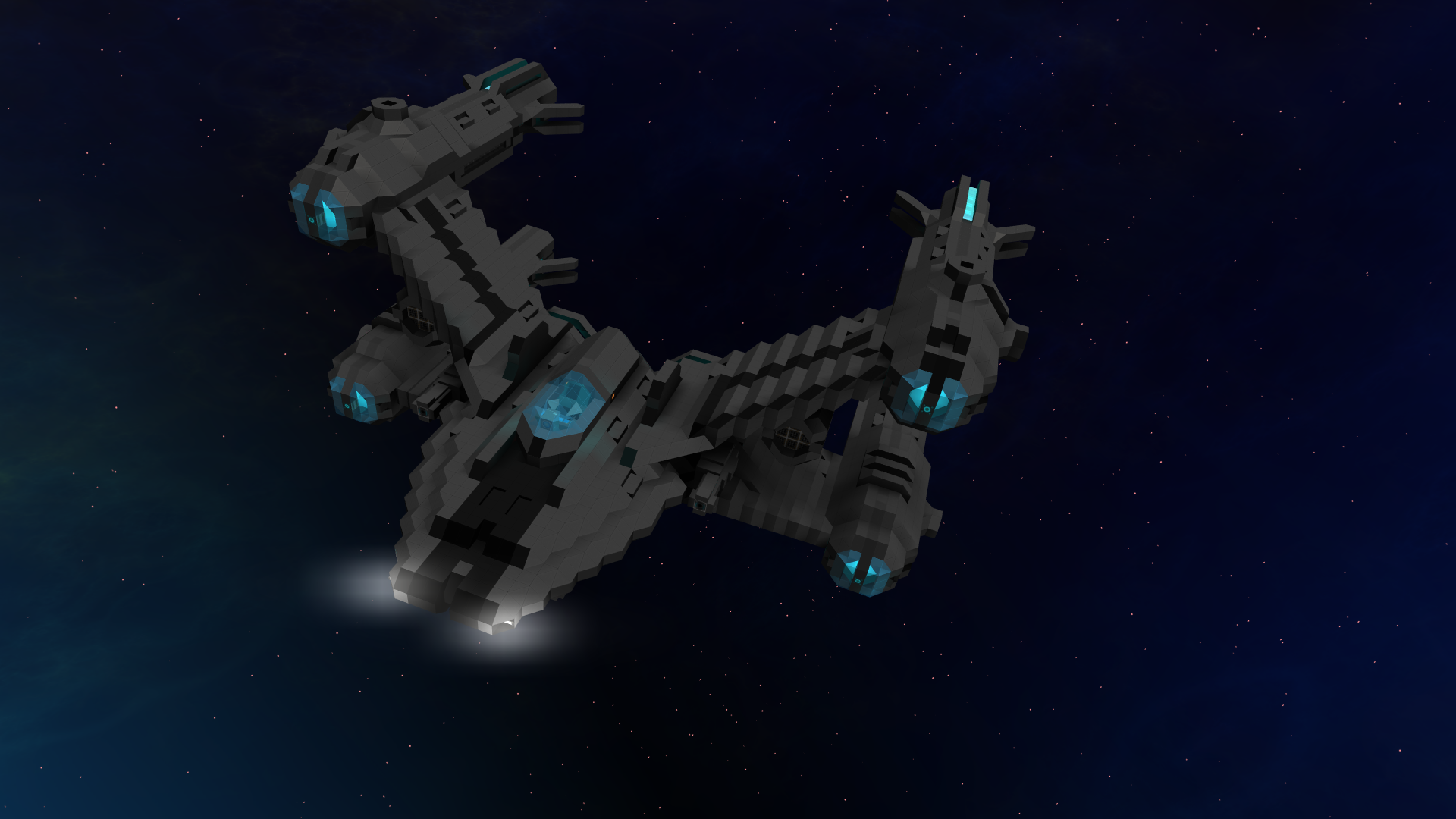 That's it for now, folks. I am working on other projects at the same time and I will provide updates as soon as I can. Thank you for checking out my ship and if you like it, please comment.