Game version

v0.202.87 (NO SYSTEMS)
This is an awesome little astronomical observatory that you can actually use!
It can be moved around realistically, and using the front camera of the telescope will actually change the optics and enable you to zoom into the depths of space! Just hop into the core of the telescope entity and right-click on its cannon computer on the hotbar.
This upload is a package of two files, the turret-like observatory entity, plus a template of a housing structure into which you can dock the movable observatory itself.
Together they are a good-looking and semi-realistic roleplay addition to any large structure, like space stations, planetary homebases or very large ships, like my titan from which it originates (shown in the spoiler below):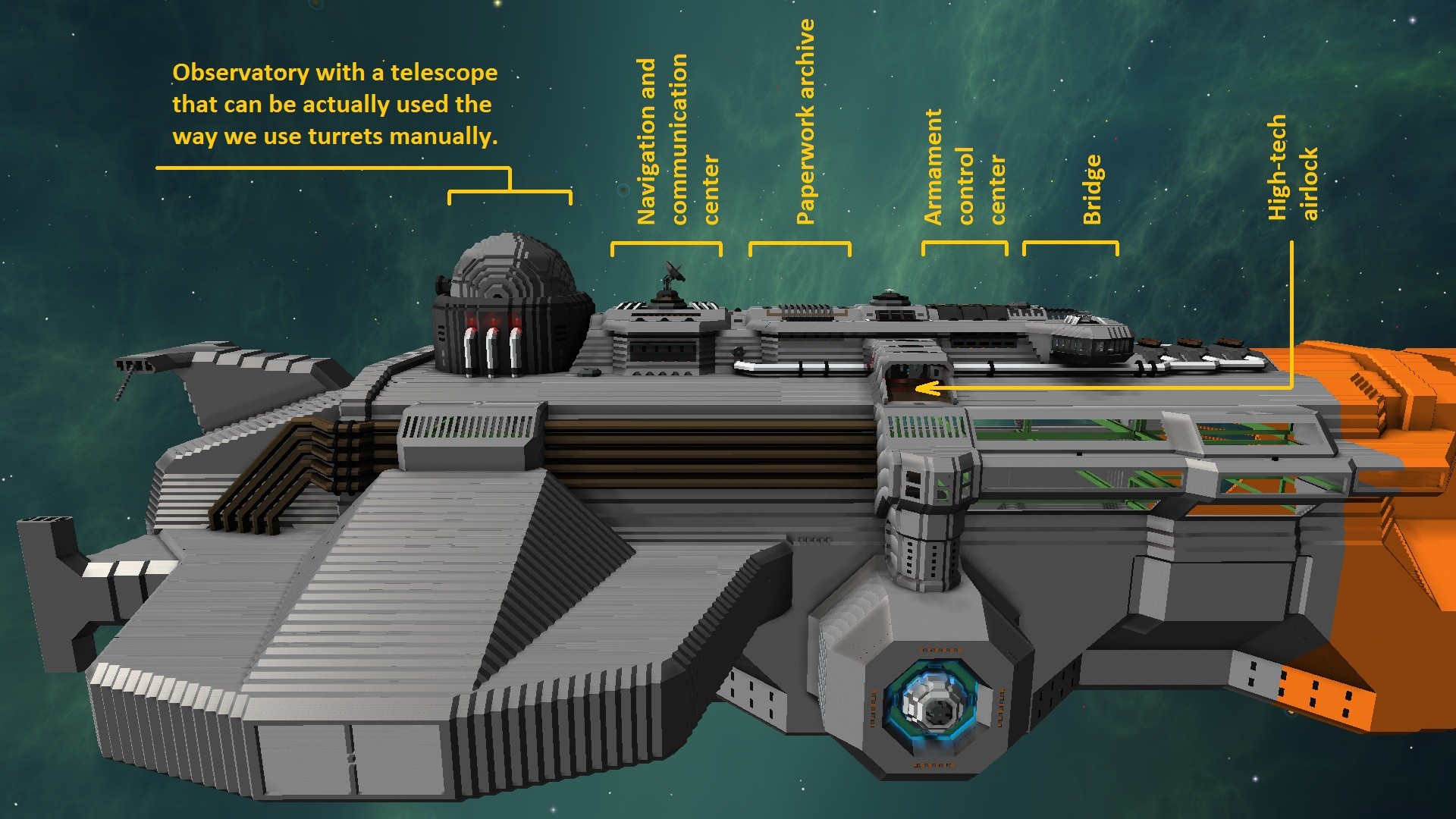 *NOTE:
Make sure to open the dome cover (a plex door) before using the telescope!
You must have your "Max build area" setting in the "Server.cfg" file set to at least 65 meters to be able to place the template.