Being a huge Star Wars enthusiastic I've been planning to make my own textures (also because I don't like the default ones). Of course, everything will have detailed normal maps.
There hasn't been much work done yet, since I've spent the last week building a texture preprocessor that will take a ton of unnecessary workload from my shoulders. I'll be releasing it into the public when I myself find it easy enough to use, and when I can reduce the manual installation on Windows to a few steps that everyone can do (why has everything to be so complicated on this platform? <.<).
Okay then. You probably all have seen Star Wars, and therefore you probably have noticed that the spaceships there often have exposed parts on their hull. Take the Millenium Falcon as an example: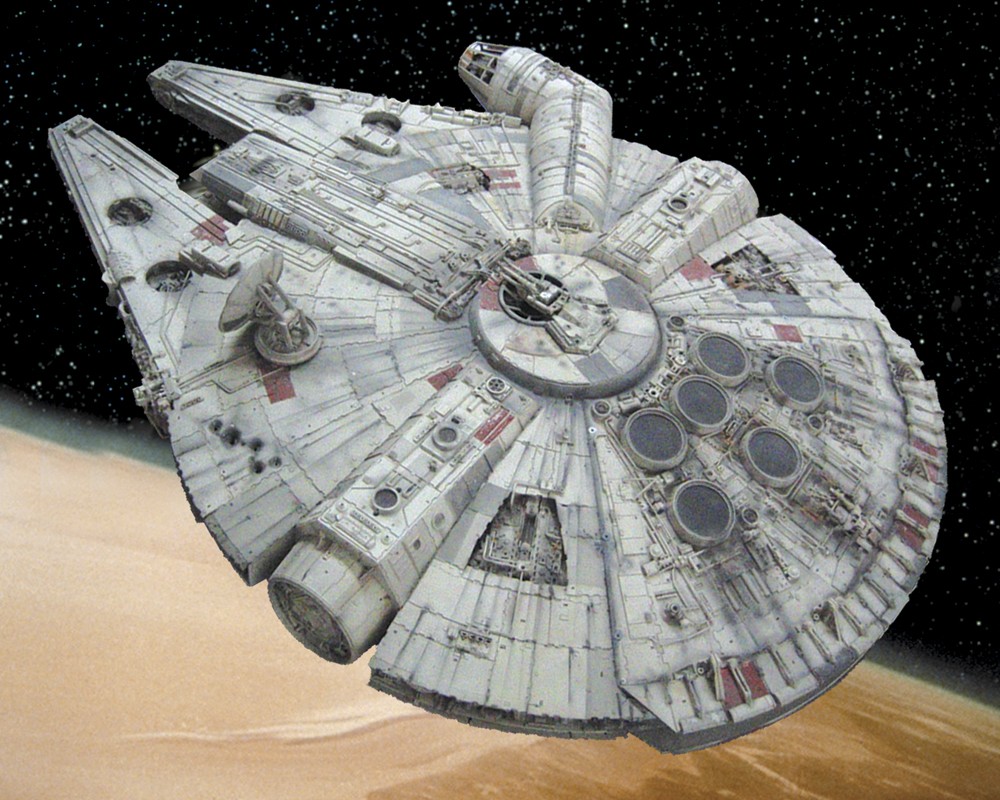 I am trying to mimic this, which, as the pattern must fit into one single block, is not easy. That's the grey hull I designed yesterday (and the only texture so far):

This is basically grey with normals and ambient occlusion. I'm planning to add some bumpmaps that will, amongst other things, mimic welding seams and stuff like that.
So, what do you think?