Oz Platform
CC-Downlaod Link:
Oz Platform (with mini fleet, toggable turrets+autodoors, undockable public dock)
Public Docking Port. Can be moved around as it is docked to a buoy.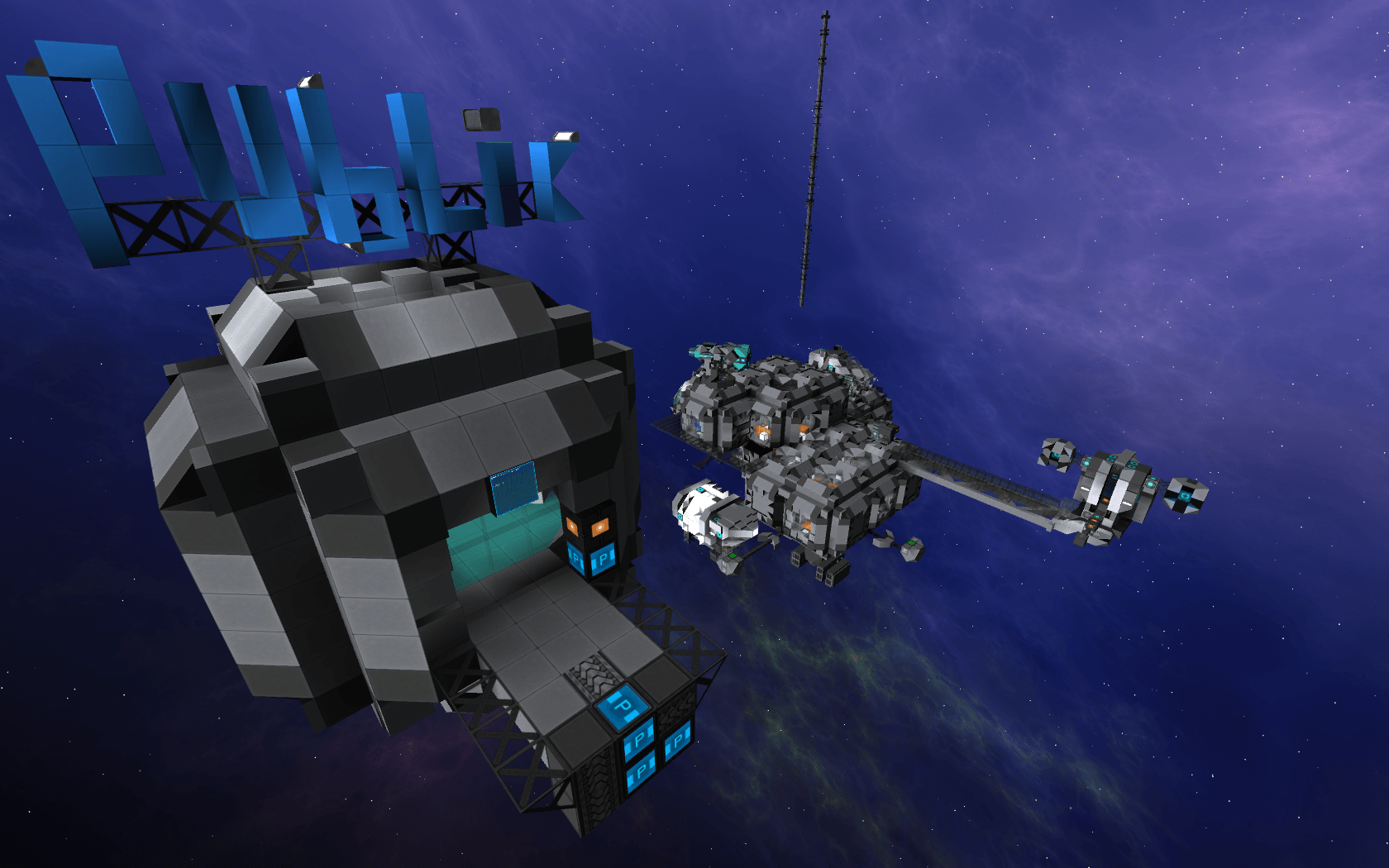 The left ship is my Scout Nioker.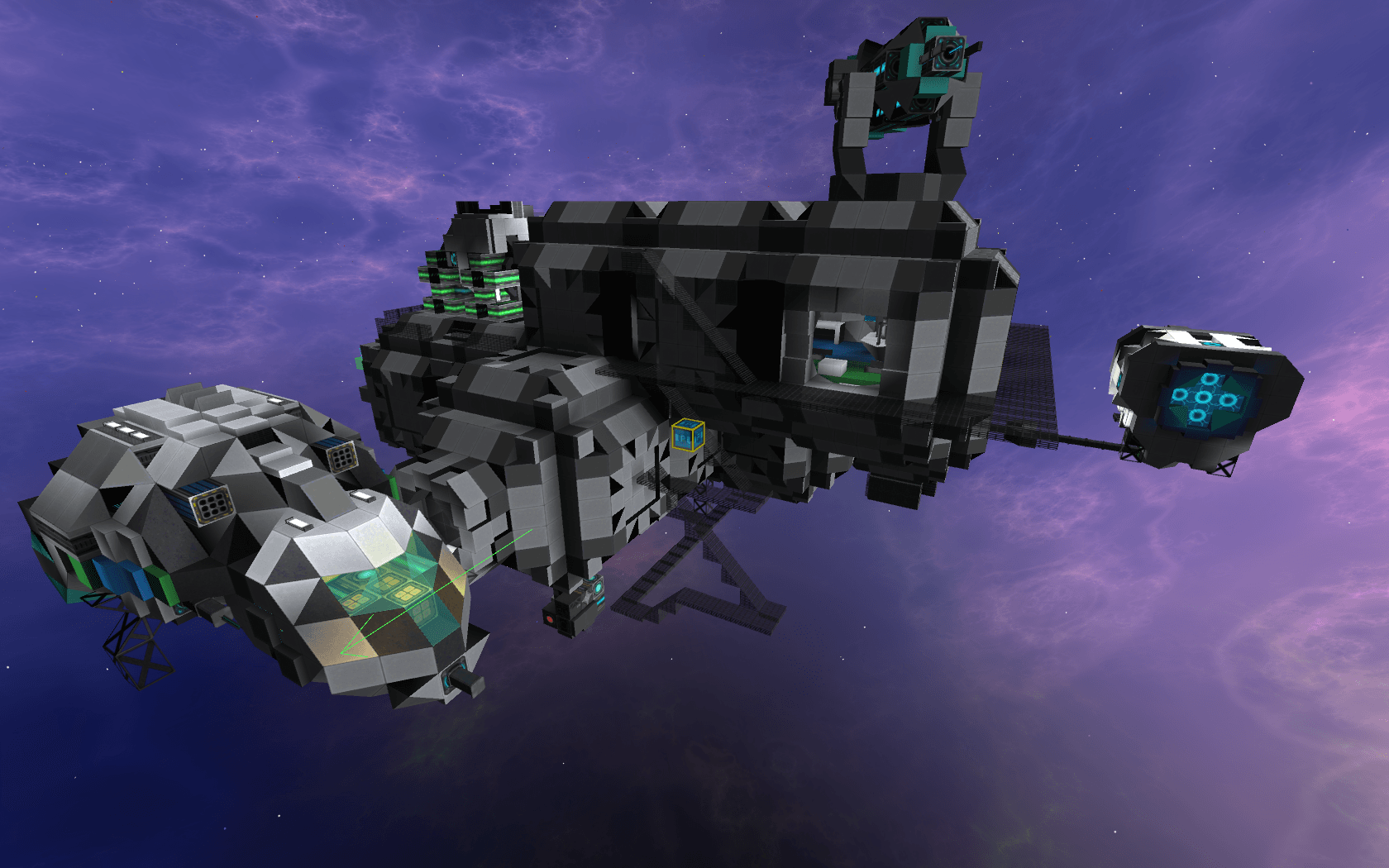 Here you see the opening hangar with the starter vessel Redani in it.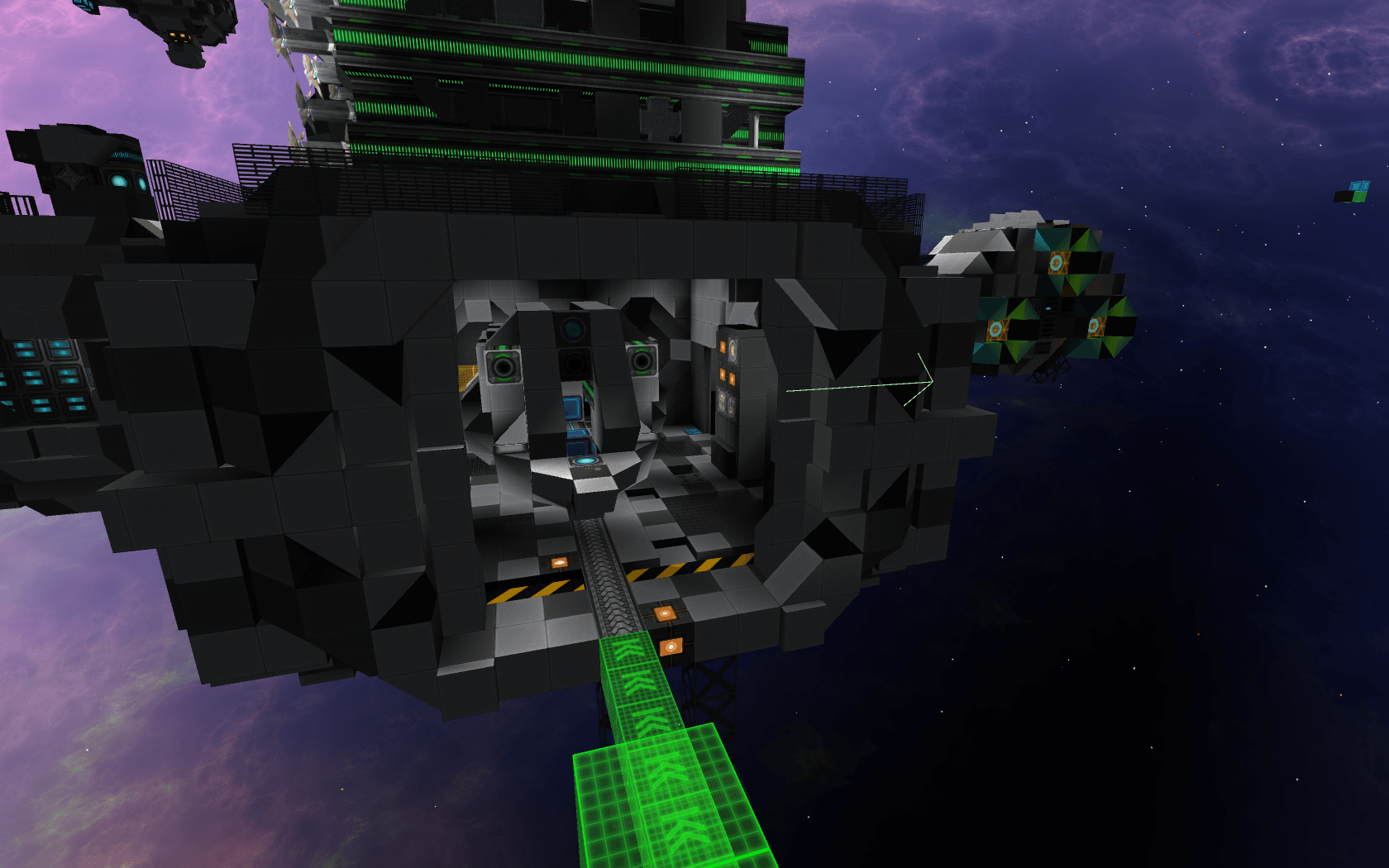 The lower corridor of the station got a small stash to make trading with the network easy: Stuff you put in into the right storage gets drained into the shop cargo. Activating the left activator pulls all the shop cargo into the left shelf's storage, and it gets pulled back into the shop when you deactivate the activator again.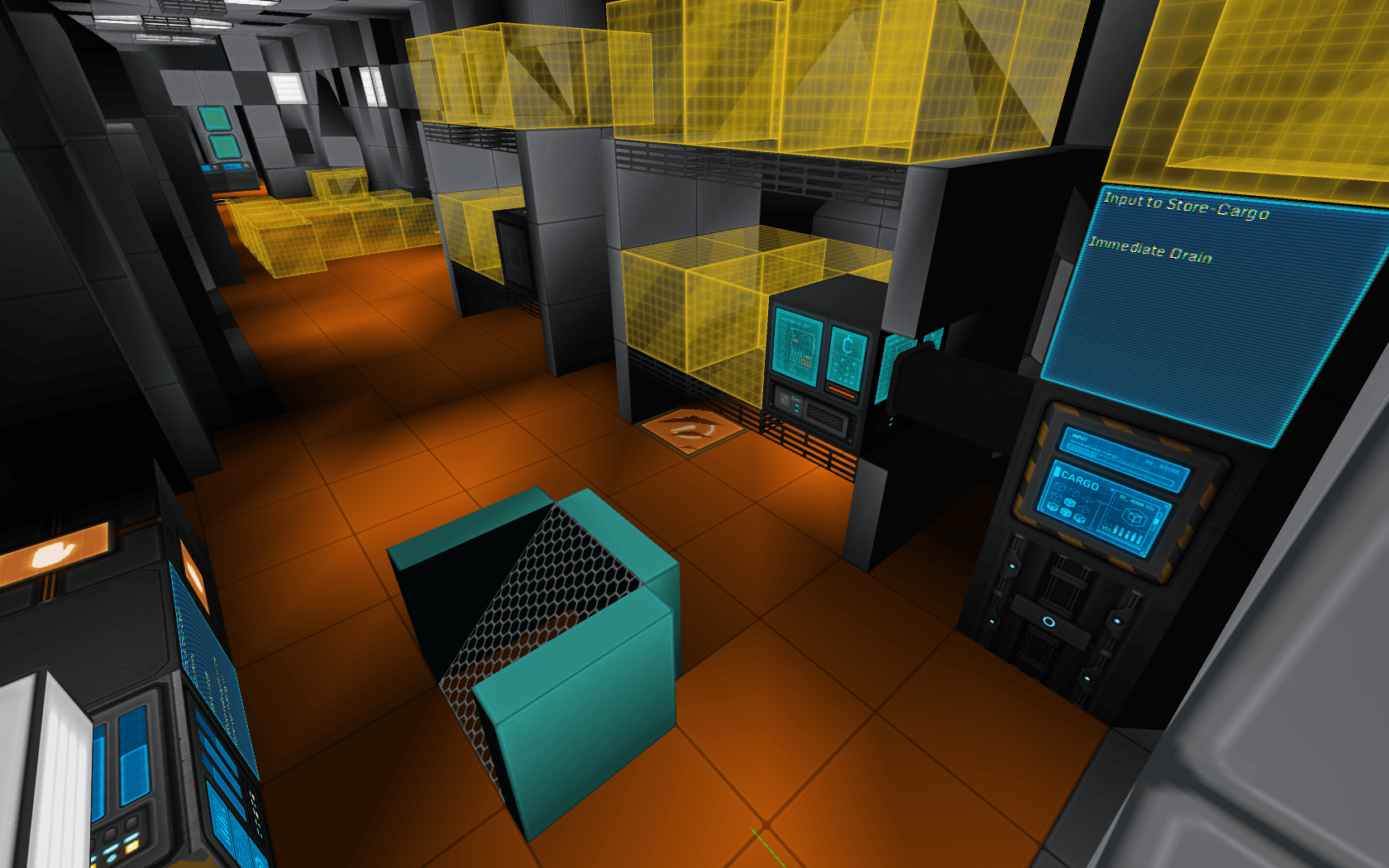 Office: Control buttons are on the left side, left to right: turrets, undock all ships, deactivate door logic.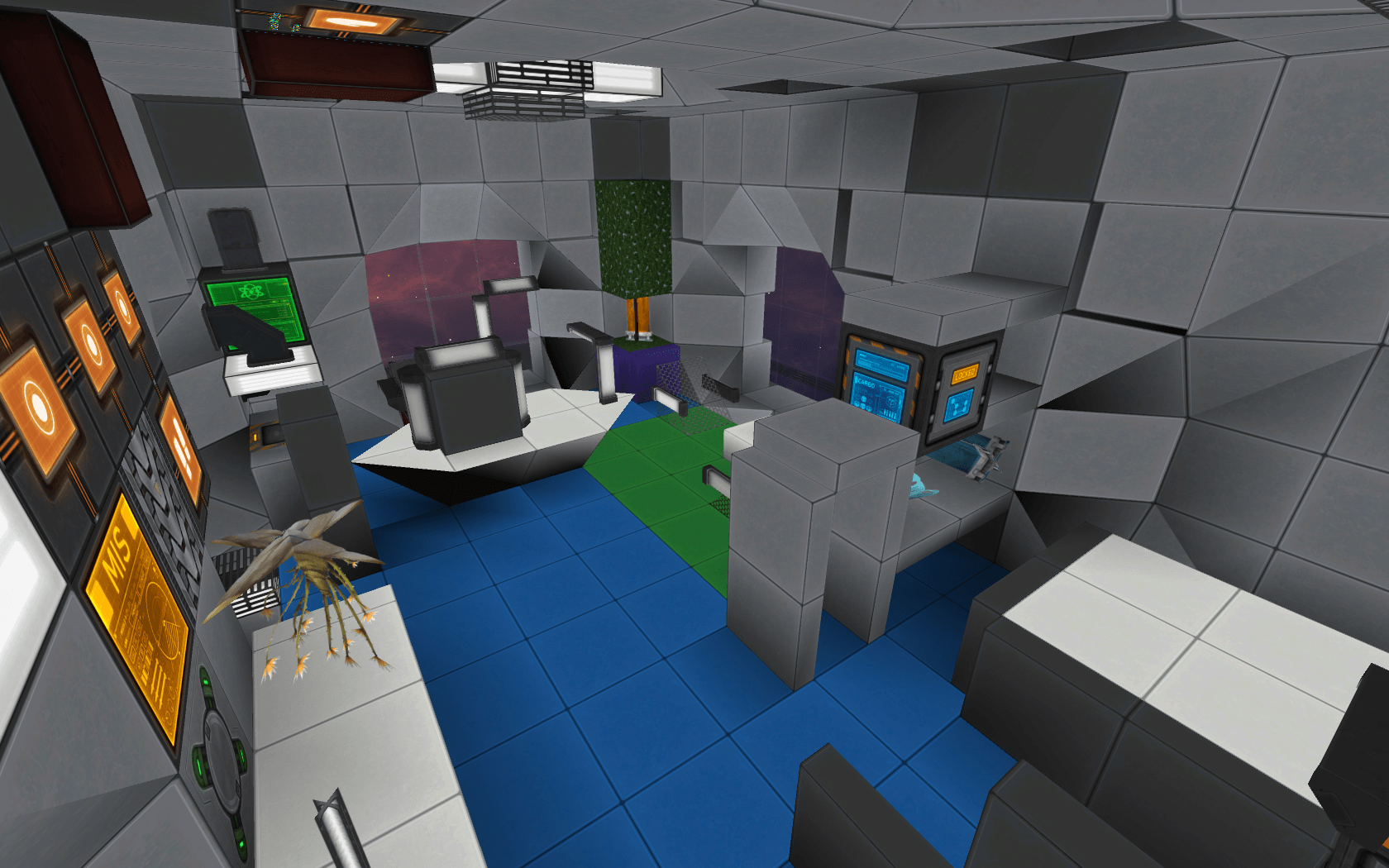 Office again from behind the desk.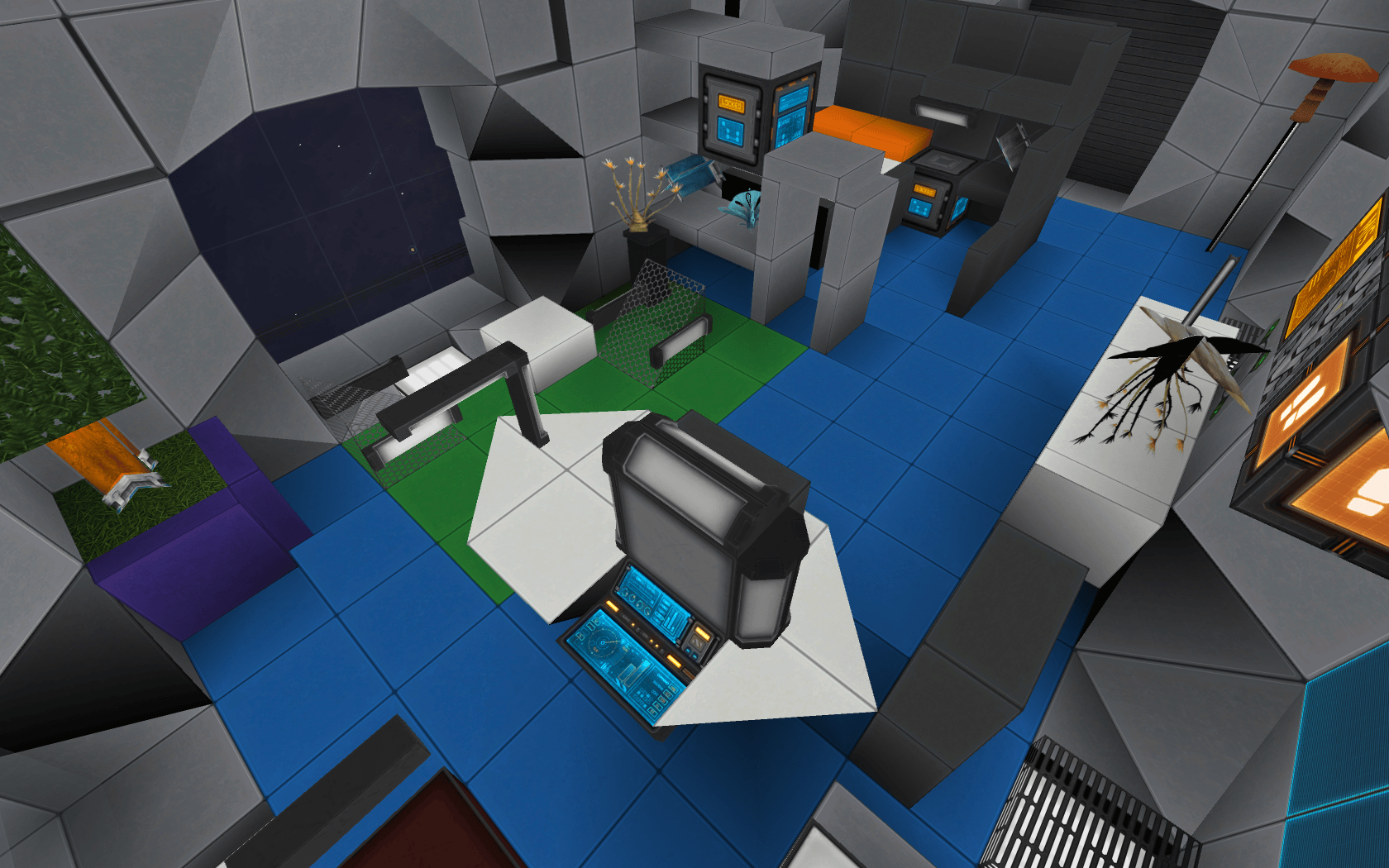 Workshop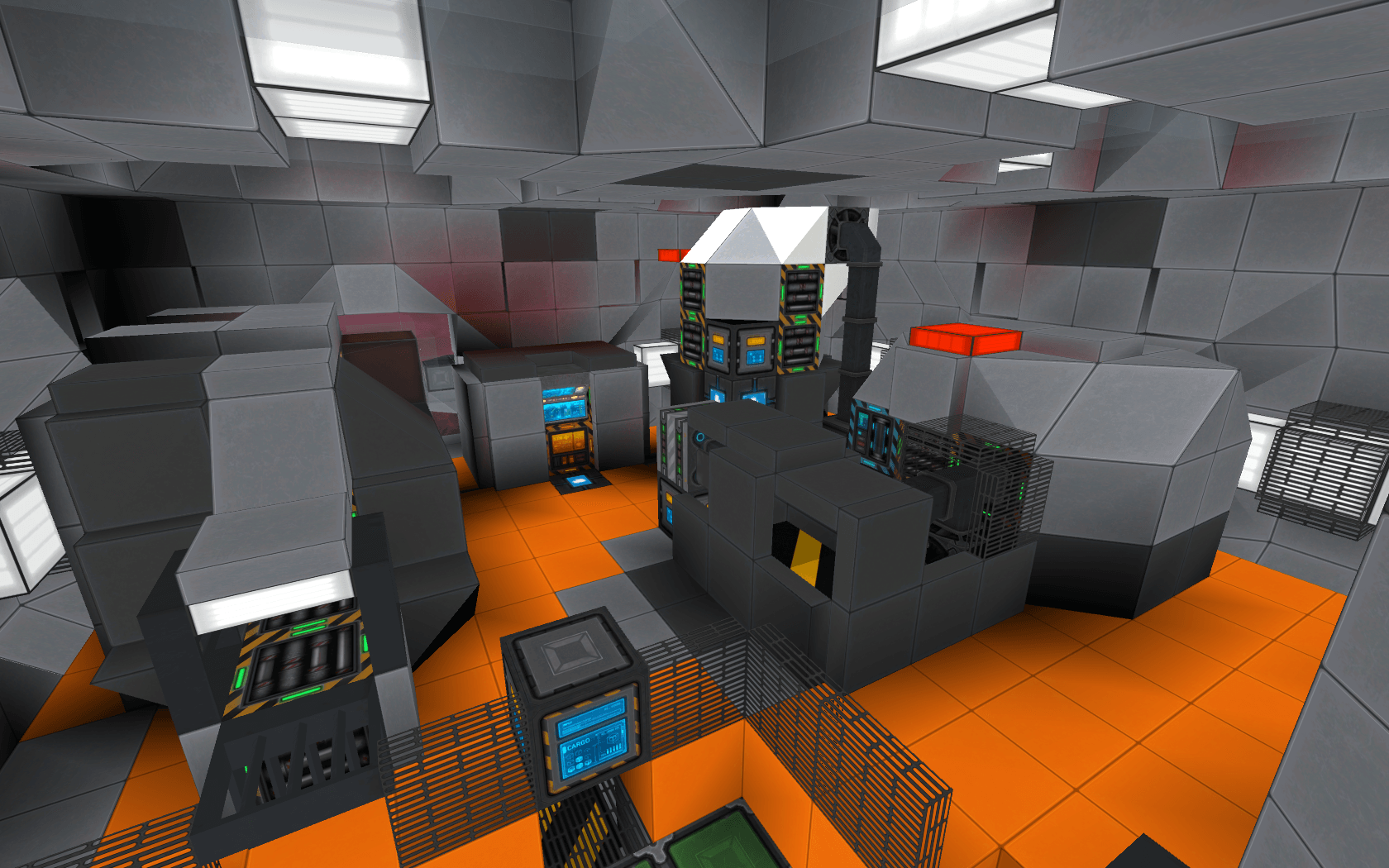 This is the first upload of mine.
This station has a set of 5 small rp ships docked to it.
One idea is, that it's extendable easily: The tiles can be copied and the patterns are easy to clone. Also the elevator can be copied in a way, that you easily can add in new floors with only connecting 2 buttons with each paste. All the outside tiles are 7x7x2 schematics, feel free to copy them and expand the station. If you have trouble with extending the elevator to more levels ask me in my shipyard thread.
The other idea was, to give you all a nice inspiration on what can be done with very small space. If you look closely you will see many interactive things and details, ranging from automated trading setup to a public dock with a logic driven mailbox setup.
I will update it further, but for now it's 99% finished. I also will upload an "light" version with less docked stuff. This other version is for people that want to play right away with the station and want to use it for their own ships.
For questions, critique and feedback your are welcome to write in my shipyard thread (if you don't like to download.:
JinMs Survival Progression Diary and some ships
I hope you enjoy it! Best regards.

Key notes
Fully automated hangar: Click a button, watch the doors open and get cycled over shootout rails to the outside, dock outside to the pickup point and elegantly move in and watch the doors close after you.
Turn your turrets on and off out of the office with one button press.
Undock all docked ships with one button press.
Motion detector doors
Lock all door logic to deny public accessibility
Docked Public Docking Box: Introduce yourself, public message board, "mailbox" where people can drop off presents (with drain to secure storage public button).

Fabricator Setup, integrated into RP style
Rail moving elevator, buttons are public.

A bunch of RP ships :D
Turrets
One Rippliex Missile-Beam
One Teal Beam-Beam
Two Mini Pointdefense
Ships
SLV Seimuk: Tier 2 Miner
SLV Redani: Tier 1 Starter Vessel including small salvage+full jd chambers

SCT Nioker: Full Jump Drive setup, switchable Chambers to Rcon OR Stealth, 2 light missilebeam and 1 mini cannon-cannon

SPL Minifreighter
SPL Minitransporter: With rotatable thrusters, rotatable tow-bar, public undock button so non-factin members can undock docked cargo containers or ships if you switch on the "allow undock" button.
Rooms
Living room with office table and control buttons. Access to logic maintenance cellar.
Hangar with many buttons for the rail-moving door and the cycling of un- and docking.
Fabrication Room with cargo storage, connected pull and drain pipes outside.
Improvised shop area in the lower corridor.
Elevator shaft. On rails, with public buttons.
Improvised Reactor part cut off from the lower corridor.
Last edited: