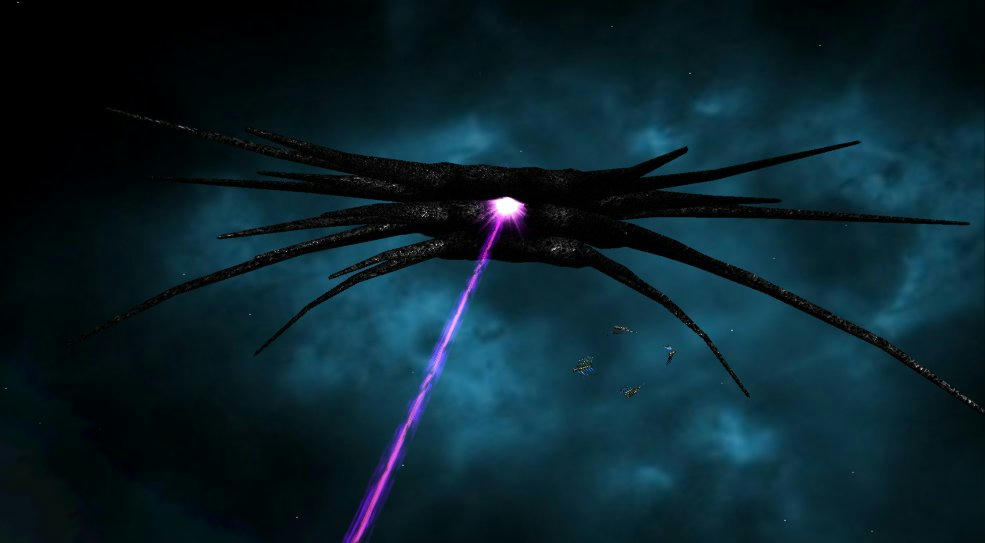 Lurking in the darkness in the deep beyond the light, lives that which the universe recoils against. It is the antithesis of life, the demons that were before the universe was born. The war continues between the star light and the void. Horrors creep, tendrils always prodding for weakness.
How far dare humans venture? The further from the galactic core, the more likely one might encounter these horrors. However for the brave and the foolhardy, there is promise amongst the peril. These things are built with elements outside of our physics, their components seemingly defy our laws. Salvaging them is lucrative indeed, using them more tempting still.
They are jealous of their power however. The more one avails one's self of their components, the more attention one garners, the greater the likelihood of an encounter and the greater their numbers. Will the forces of light be strong enough to stave off their wrath? Or will our own greed prove to be our undoing?