Hi, we have migrated servers and have done some backend reconfiguration. If you experience any issues, please report it in the "SMD Discussion" forum.

Dismiss Notice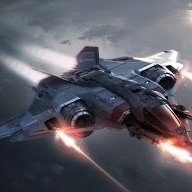 Badges
2

Last Activity:

Oct 19, 2018 at 8:53 PM
Joined:

Dec 20, 2015
Messages:

8
Positive ratings received:

24
Neutral ratings received:

0
Post Ratings
| | Received: | Given: |
| --- | --- | --- |
| | 7 | 0 |
Zephyrim
Male
Currently trying consolidate all of my ideas for the game into a huge suggestion post along with some visual aids - wish me luck! Apr 19, 2018
Zephyrim was last seen:

Oct 19, 2018
Loading...

Loading...

About

Hi, I'm Zephyrim. If you're wandering how I came up with such a weird name, once upon a time I had to change my username on some other game site, and one of the recommendations was Zephyrim. I thought it was cool, and it's stuck.

I've been following Starmade ever since it came out, really, but as we all know it's been through a huge amount of development, and similarly my interest has waxed and waned over the years. I really want the game to be successful however, and I think it could eventually garner a cult following similar to that of Minecraft or Factorio some day - and no, it's not too late.

You should know that I'm all for the recent changes the devs have made. They're not here to keep ~100 people still playing the game, they're here to make a game for tens or even hundreds of thousands of people to enjoy. They don't have much support left, and I can't imagine much cash either, so anything they're giving us is more than likely purely out of their own love for the game and the ideas behind it. The game as we know it, as we knew it, is not the game they've envisioned. I would ask you to please, instead of complaining about changes, to always envision what the devs are working toward, and try to make suggestions that will help improve the game towards that ultimate goal. If you want this game to succeed, do not berate the devs. They are all that's keeping it alive.

That said, you don't always have to agree with what they're doing either, but always try to understand where they're coming from.

Thank you for stopping by, and see you again in a few years when the game is better than ever and more people are joining each day.

Interact

Loading...