This simple modification makes your hotbar so hot, you actually see which system is selected even if it is fully charged.
Don't take my word for it, see for yourself: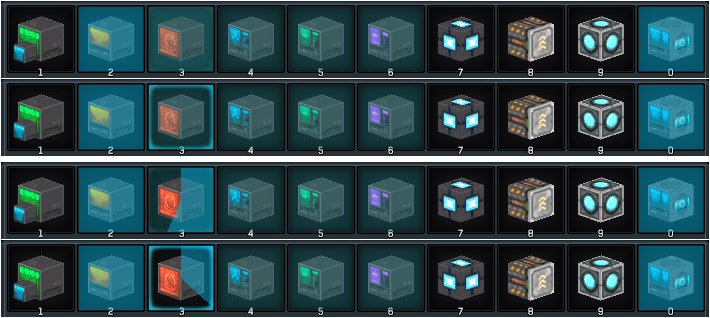 Jammer charged and recharging; note the scanner and passive effects. In the stock hotbar, it's virtually impossible to see which of the six highlighted systems is actually selected.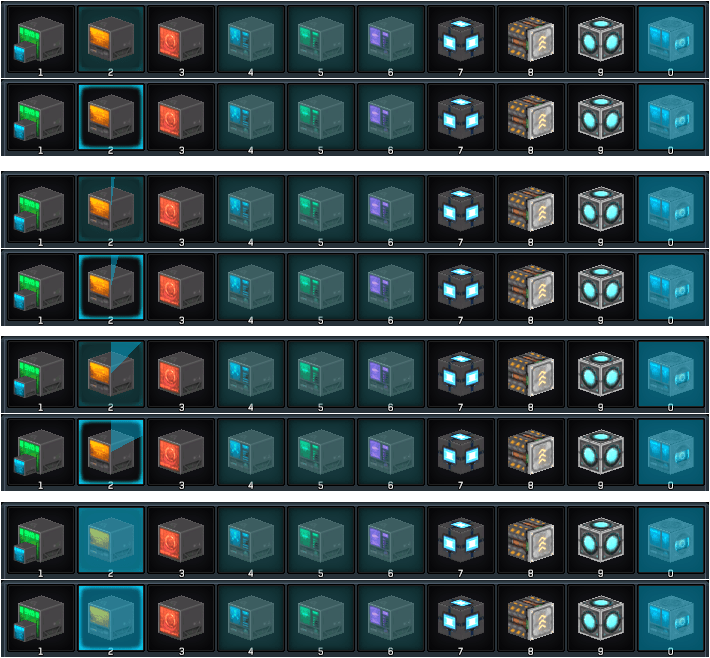 Scanner discharged, recharging, full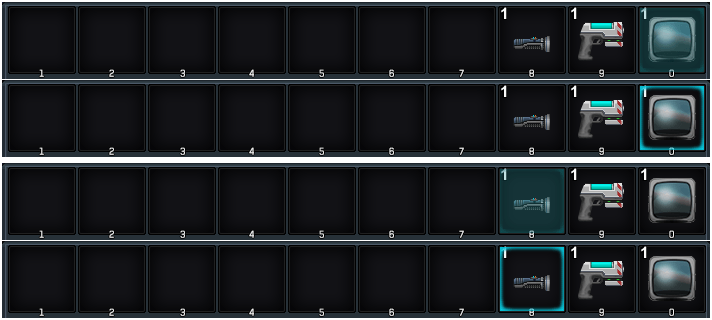 Astronaut mode for good measure; maybe one day we'll get an indication for an active flashlight, or an equipped helmet, who knows.
Simply unpack the archive into your Starmade directory, or extract manually and place the included .png file into Starmade/data/image-resource/