CARINA Ignius Space Corporation's finest mining vessel begins its maiden voyage into the great unknown. She is equipped with the top of the line cloaking abilities as to avoid pirates as much as possible. Nevertheless her hull is made of the finest grade armor.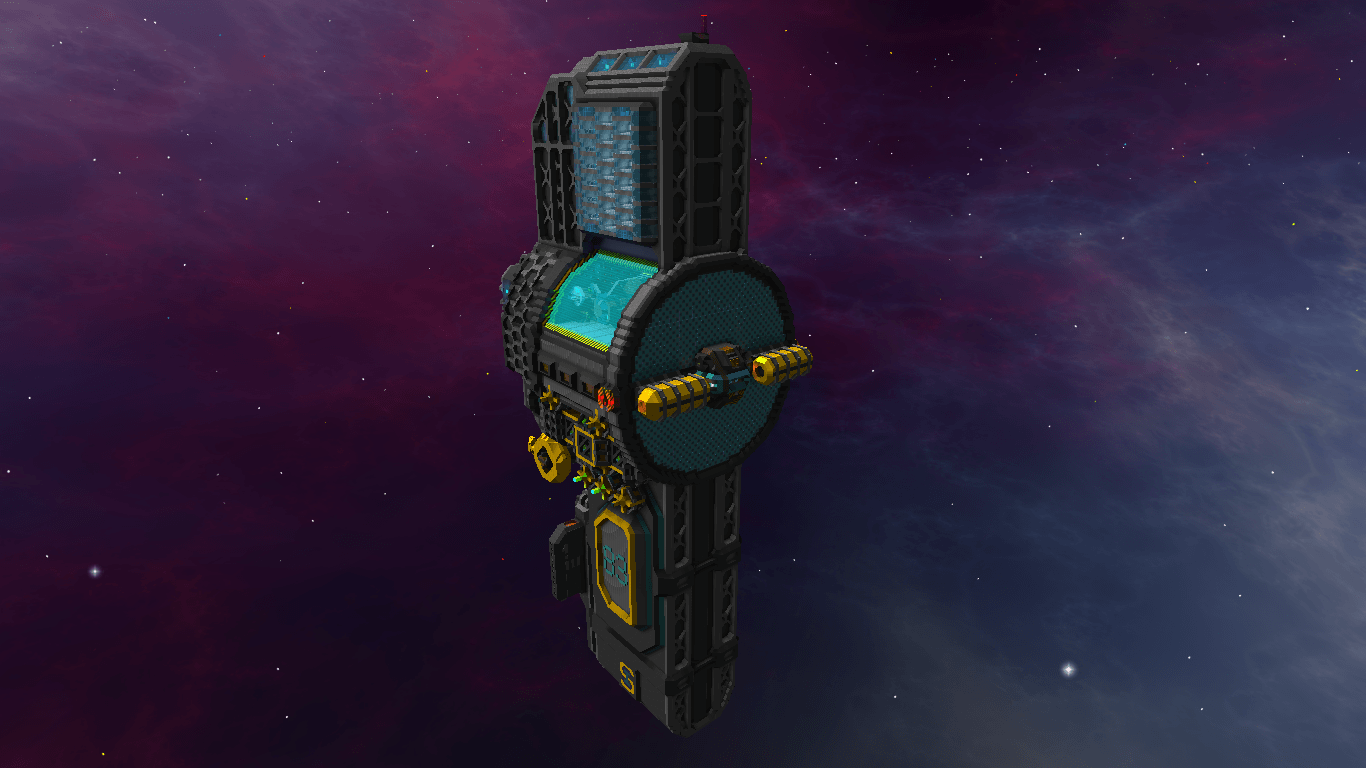 She has an advance life-boat should the event arise that the crew need to abandon ship. Also the ship has transporter capabilities to and from main vessel in the unlikely event that the ship is taking on heavy fire and a few of the crew did not get on board in time. They can still get out in time.
All of the chambers and reactor blocks have been built into the ships design as to add beauty to functionality.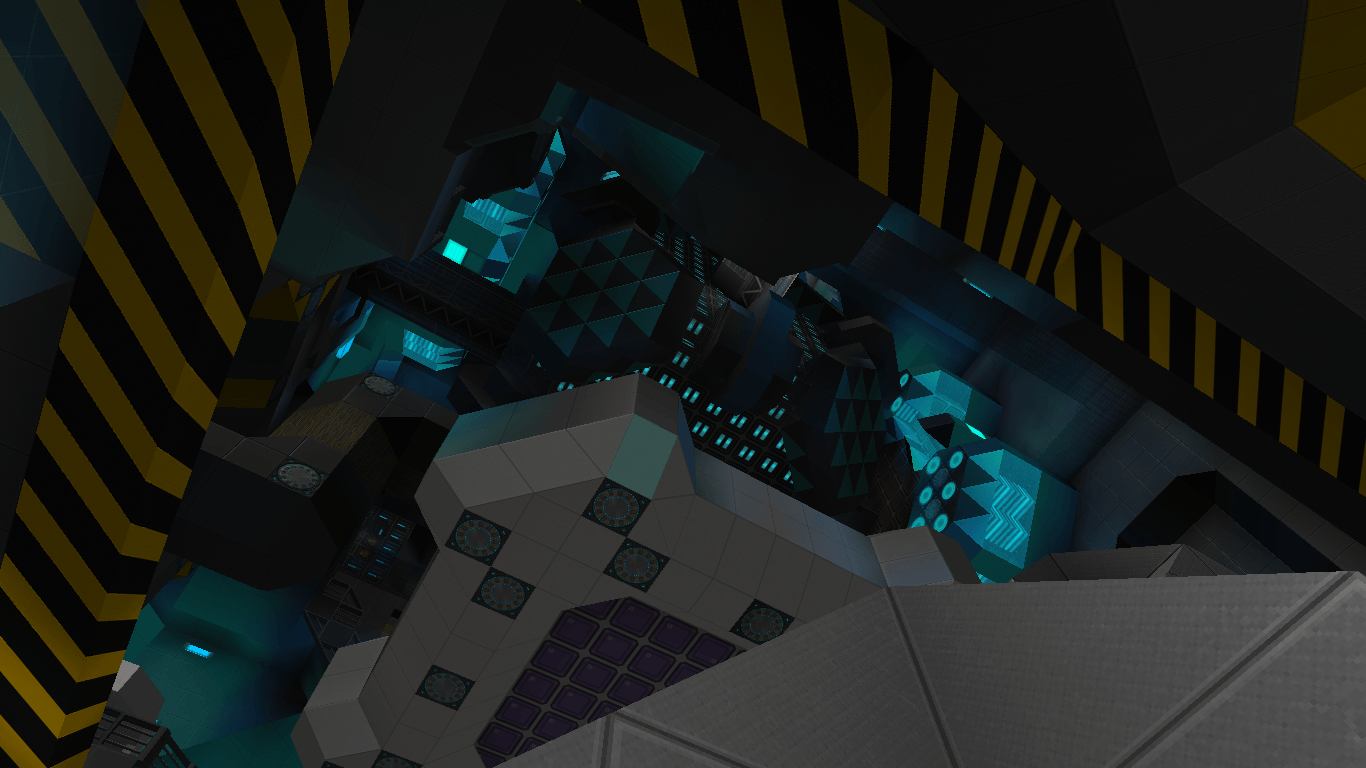 And because space is the greatest unknown there is a top of line science research lab on board equipped with the most advanced technology to date.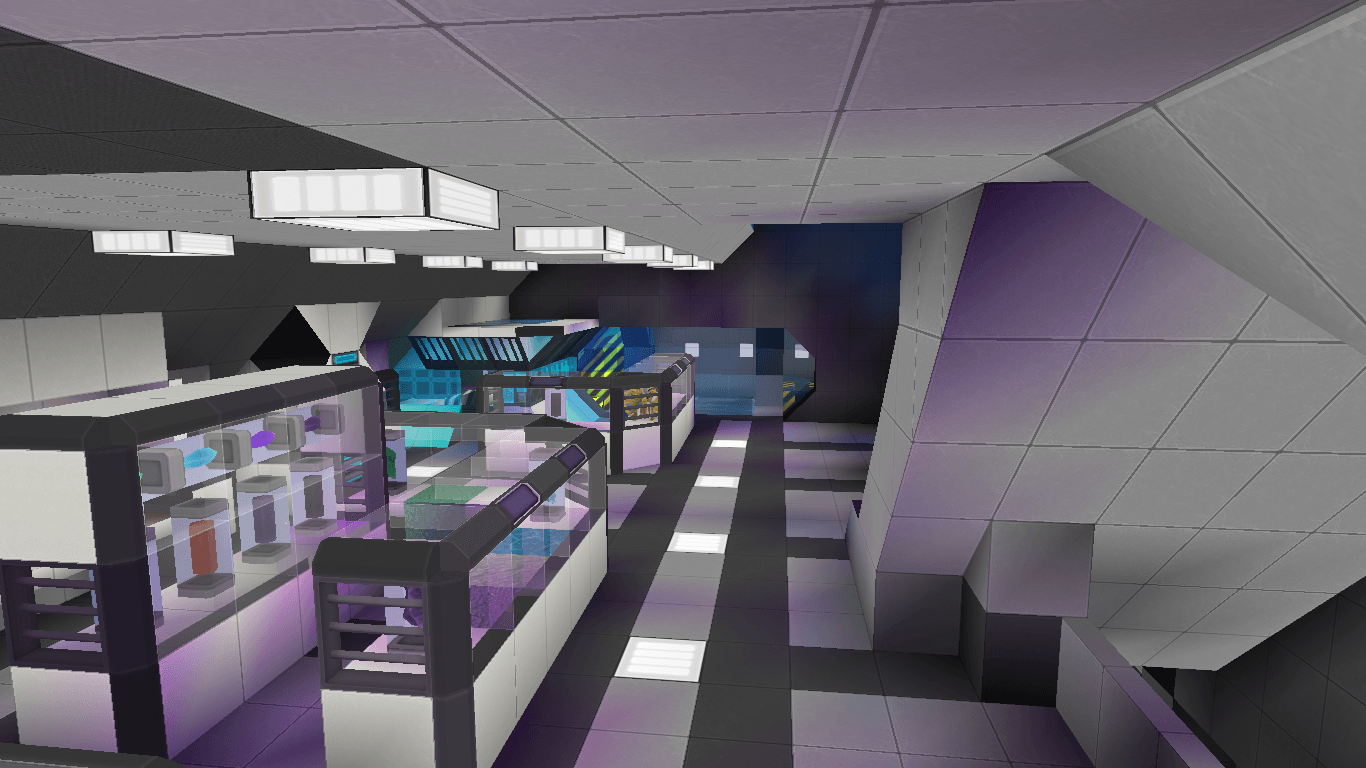 Unknowns bring unknown challenges which Ignius Space Corporation considers the safety of its crew a top priority. It has spared no expense on the most advanced medical equipment.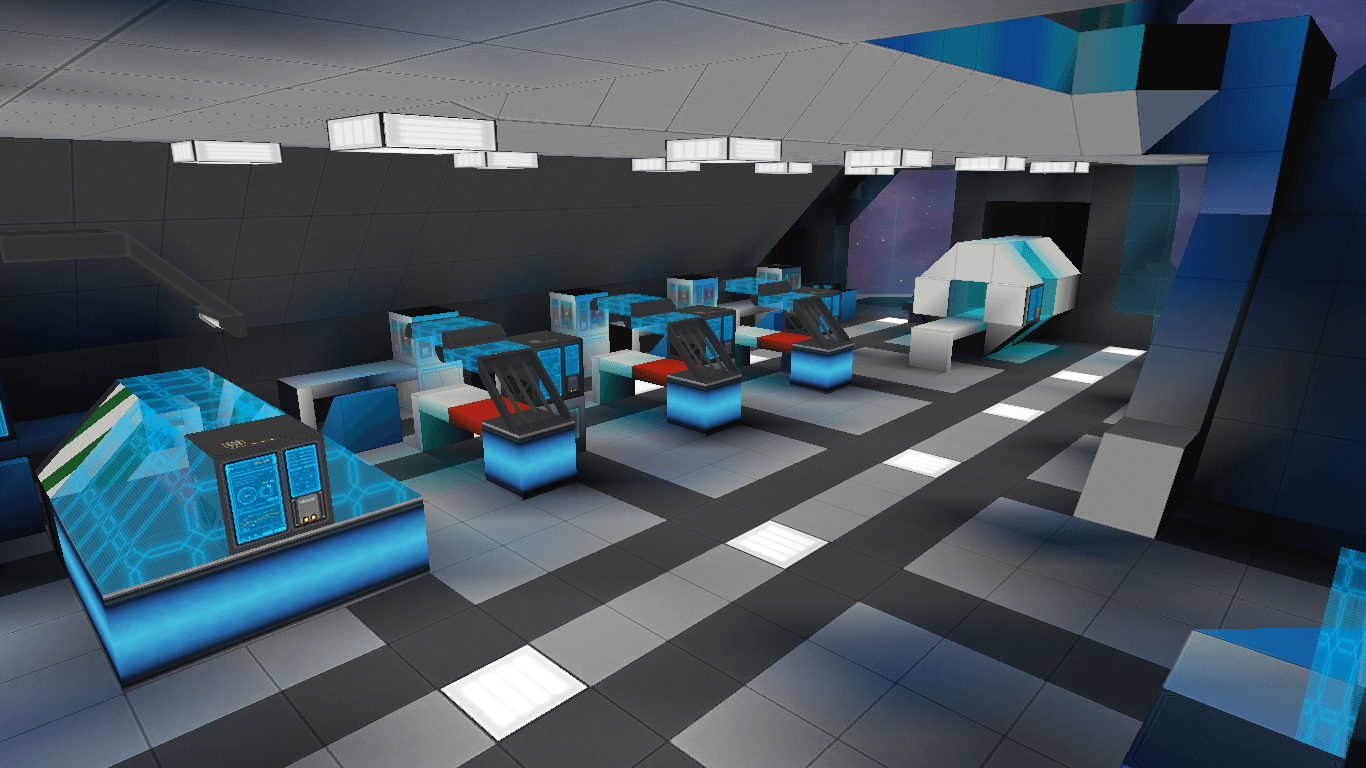 This place almost feels like home or being on vacation with many places to sit down enjoy a quiet book, look at stars, or play a game of tennis in the gymnasium.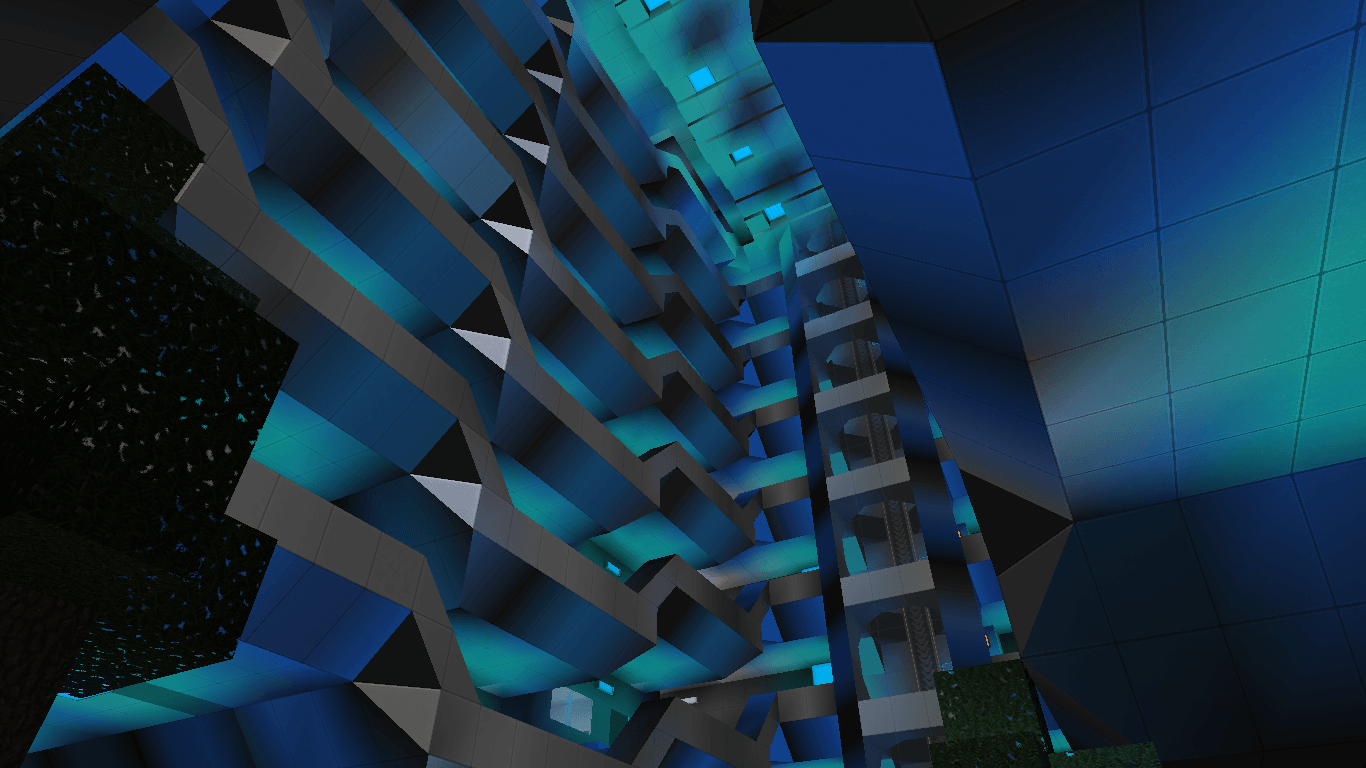 Should the ship have to defend herself Carina has three military escort ships to deal with pirate threats, or to create a diversion while the main ship can make a jump to light speed.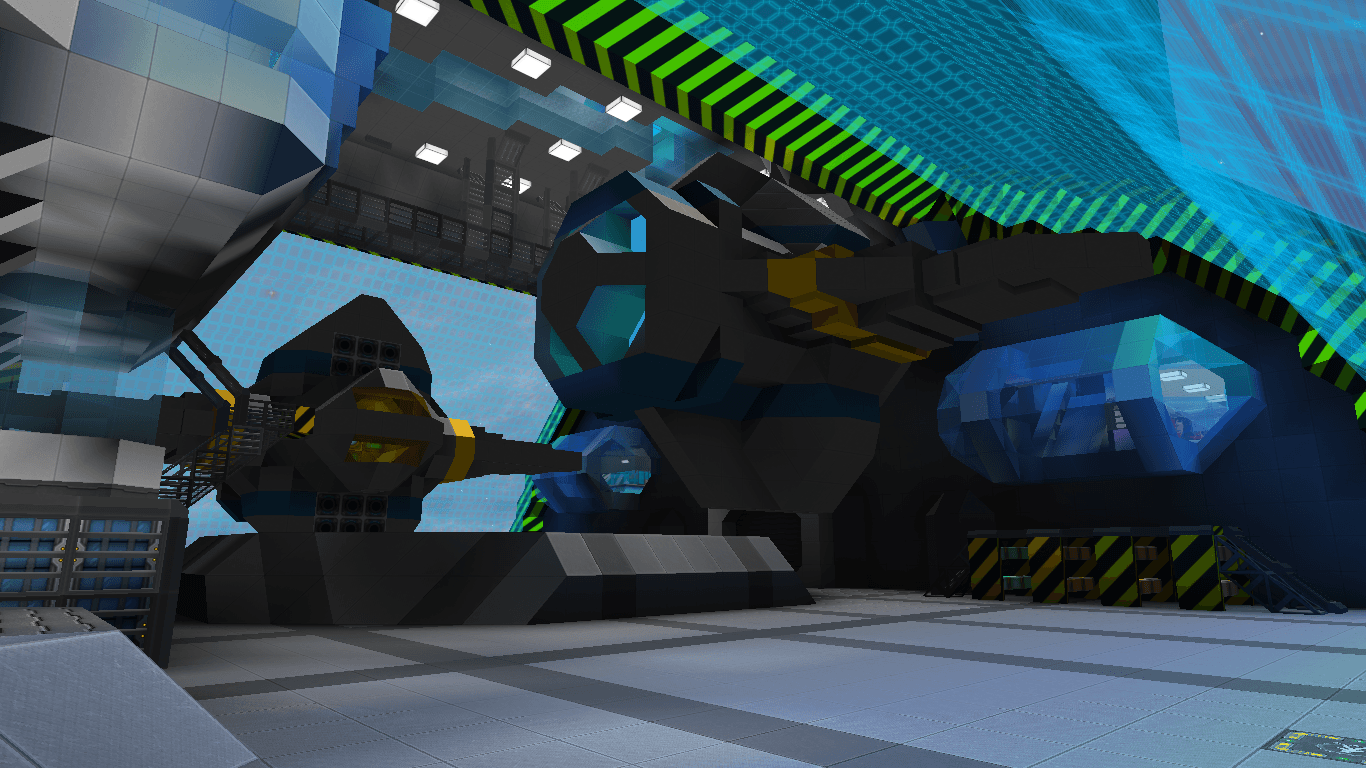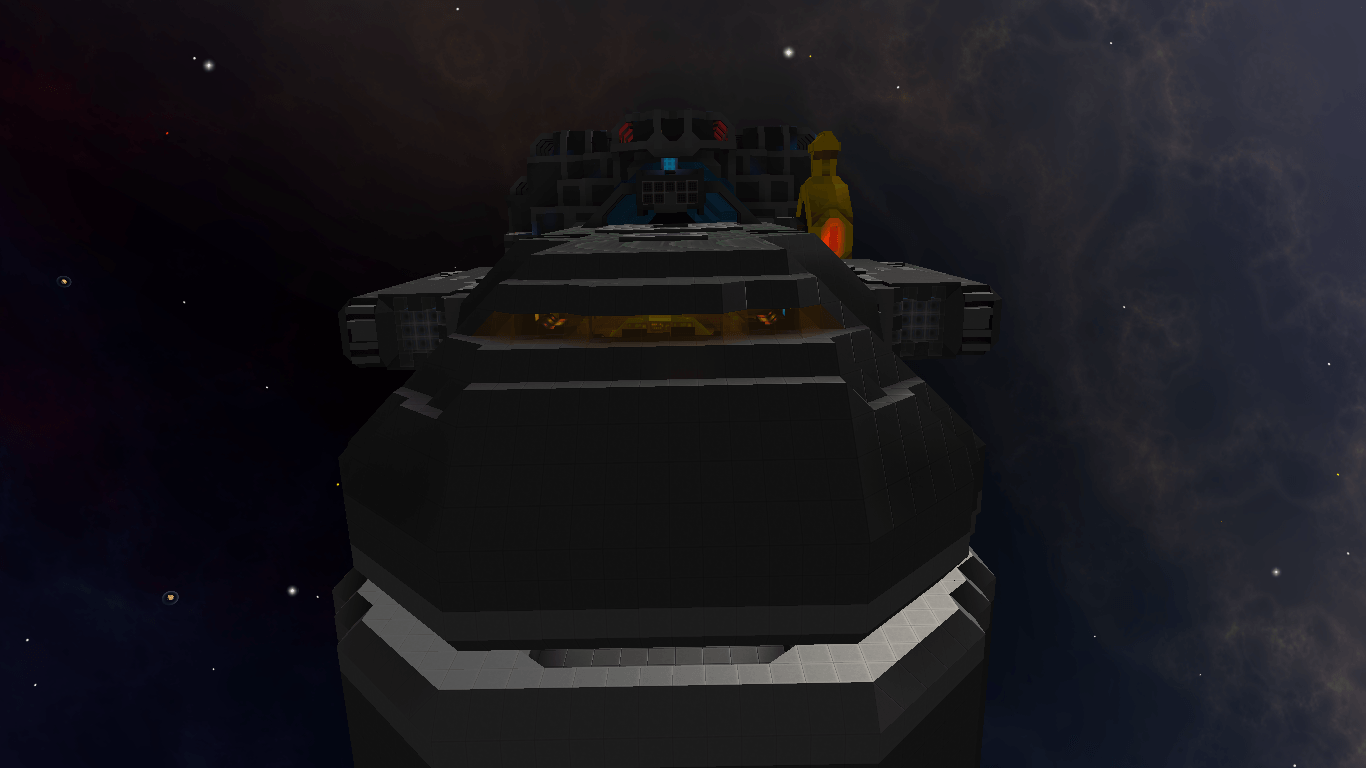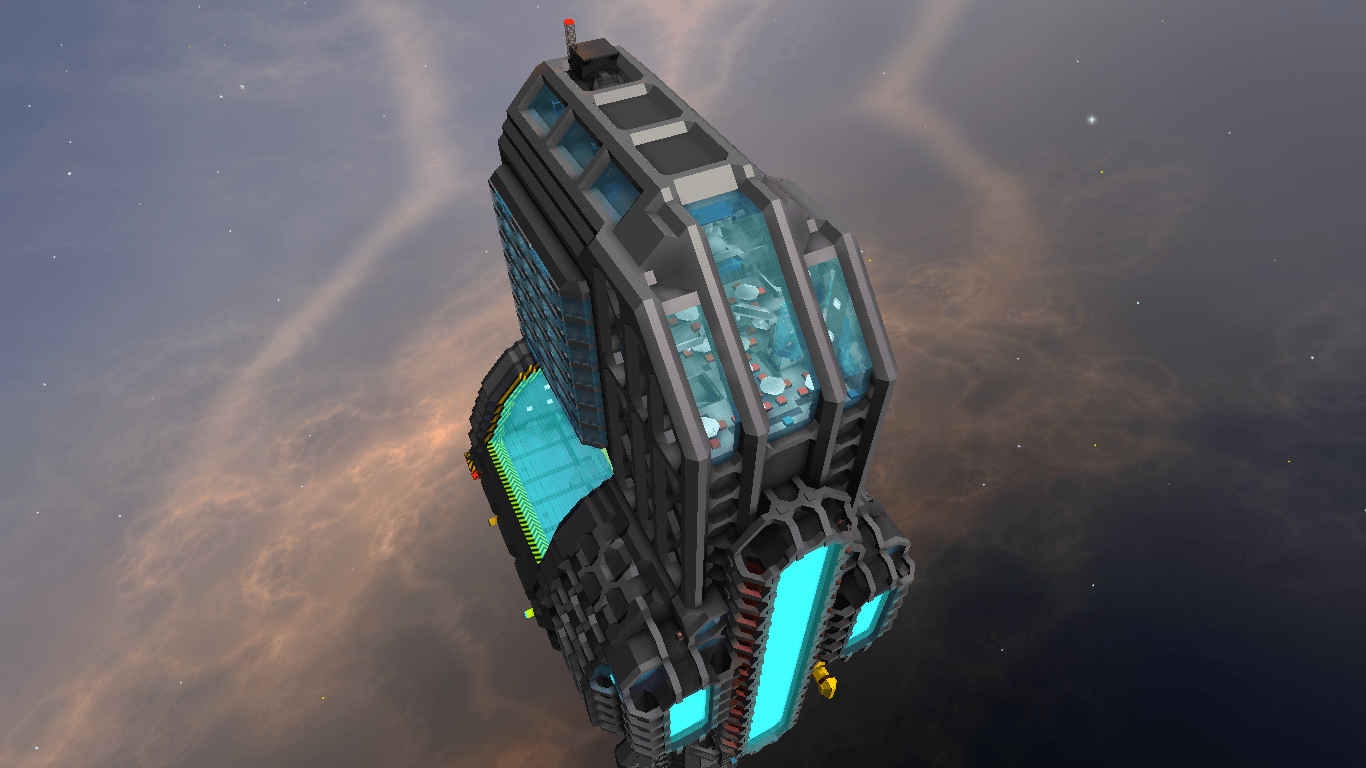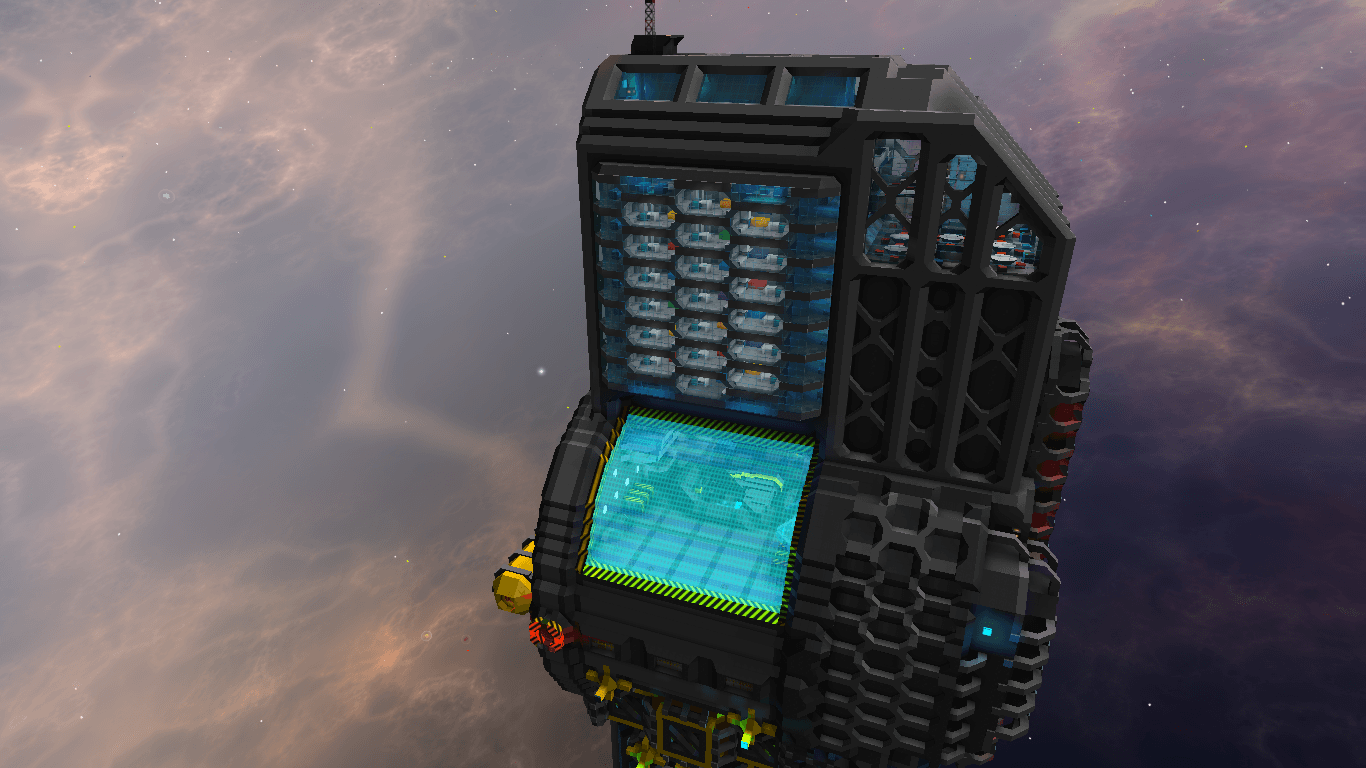 VESSEL STATS:
BLOCKS 185,268
MASS 32,803
w/docks 39,406
It is best not to use the cloaking device when the largest military escort is docked, since it drains too much power.
WIDTH 65
HEIGHT 198
LENGTH 79
Single reactor of 1999
100% stabilization with 23% buffer
at rest usage 21%
3000 chambers for different configurations designed as follows:
Stealth 6 groups
Mobility 3 groups
Jump Drive 2 groups
Logic 1 group
The branching is designed for the most practical uses as follows.
Permanent cloaking or...
Quick escape or...
Jump really far or...
Top mining efficiency.
THRUST
TWR 1.0
max speed with chambers 175.9 m/s
or without 110.1 m/s
shield 9x9x9 = 729 charge blocks
capacity 5 groups 4x(125)+1x(729)
radius 118 m
Total capacity 307,250 HP
Upkeep 18,225 HP/s