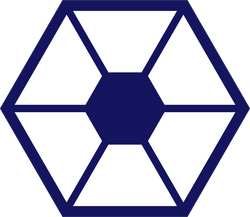 The
Separatist Alliance
is now accepting new recruites to join the the company.
Be you a lone wolf or a part of a faction, all is welcome. We would like to incorporate smaller factions by taking them under our wing. We will give you the power to take what you want and protect you while you do it.
We are a Corporation that prides our self on being able to tackle any challenge. We have the best trading routes money can buy and an Armada to keep it that way. We are a Independent Collective consisting of many companies that wanted to have our own way to govern. Formed by various planetary and sectorial governments, as well as some mega-corporations.
-Steps for being part of the collective.
1. You may keep your joining faction name, but must show your support by placing the company tag on the end of your faction. (CIS)
2. If joining alone and want to have a group to call your own. just MSG TewTopia.
Applicants need to fill out the following form:
1.Why?
--If you have any questions that I didn't cover in this brief post MSG TewTopia
Vulture-class droid starfighter
Droid tri-fighter
HMP droid gunship
Munificent-class star frigate
Conqueror-Class Atmospheric Dreadnaught