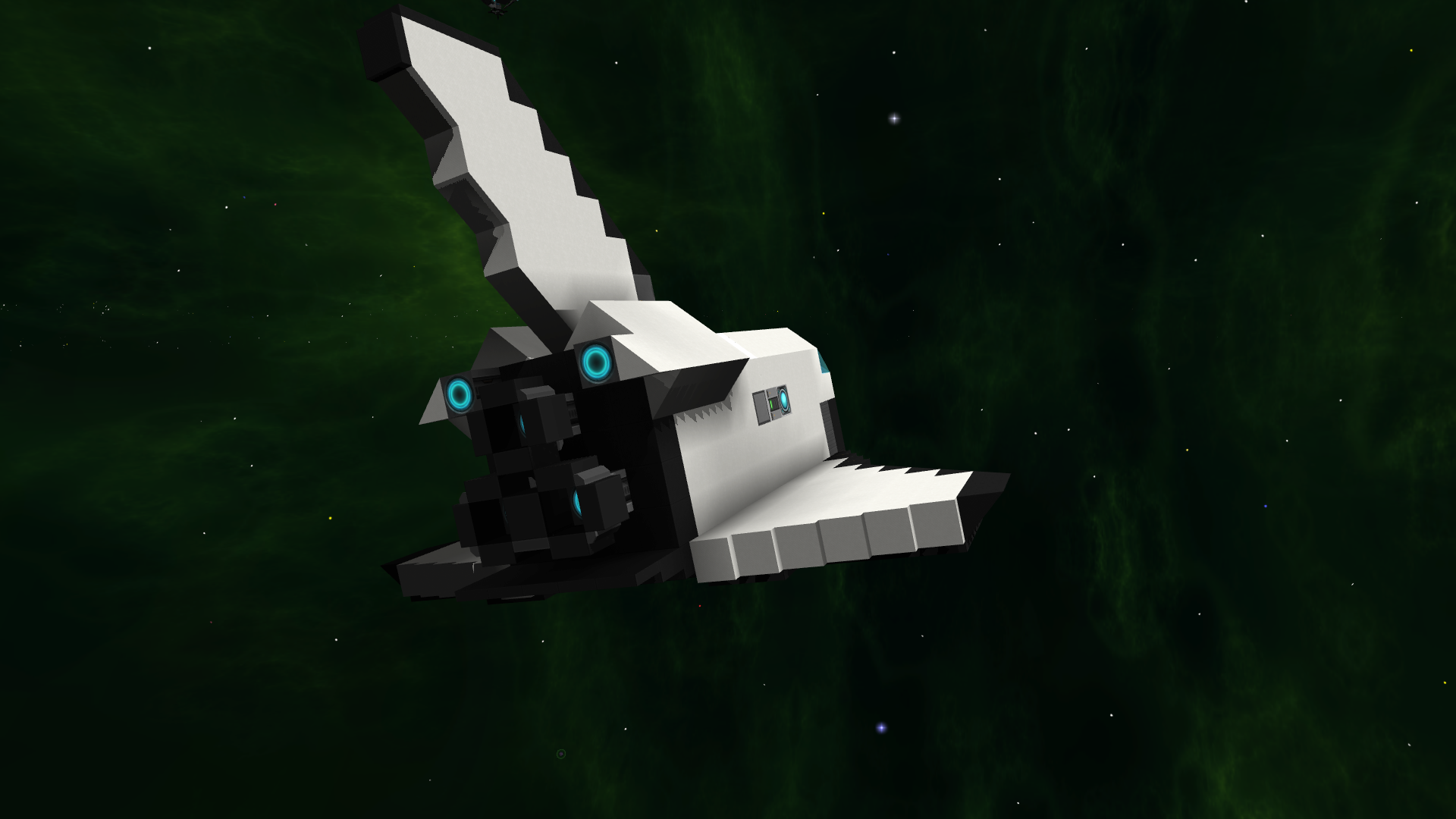 Here´s a fun little project from last sunday morning. It´s a Space Shuttle, built to scale to the original. Well, almost. It´s a little stubbier. c: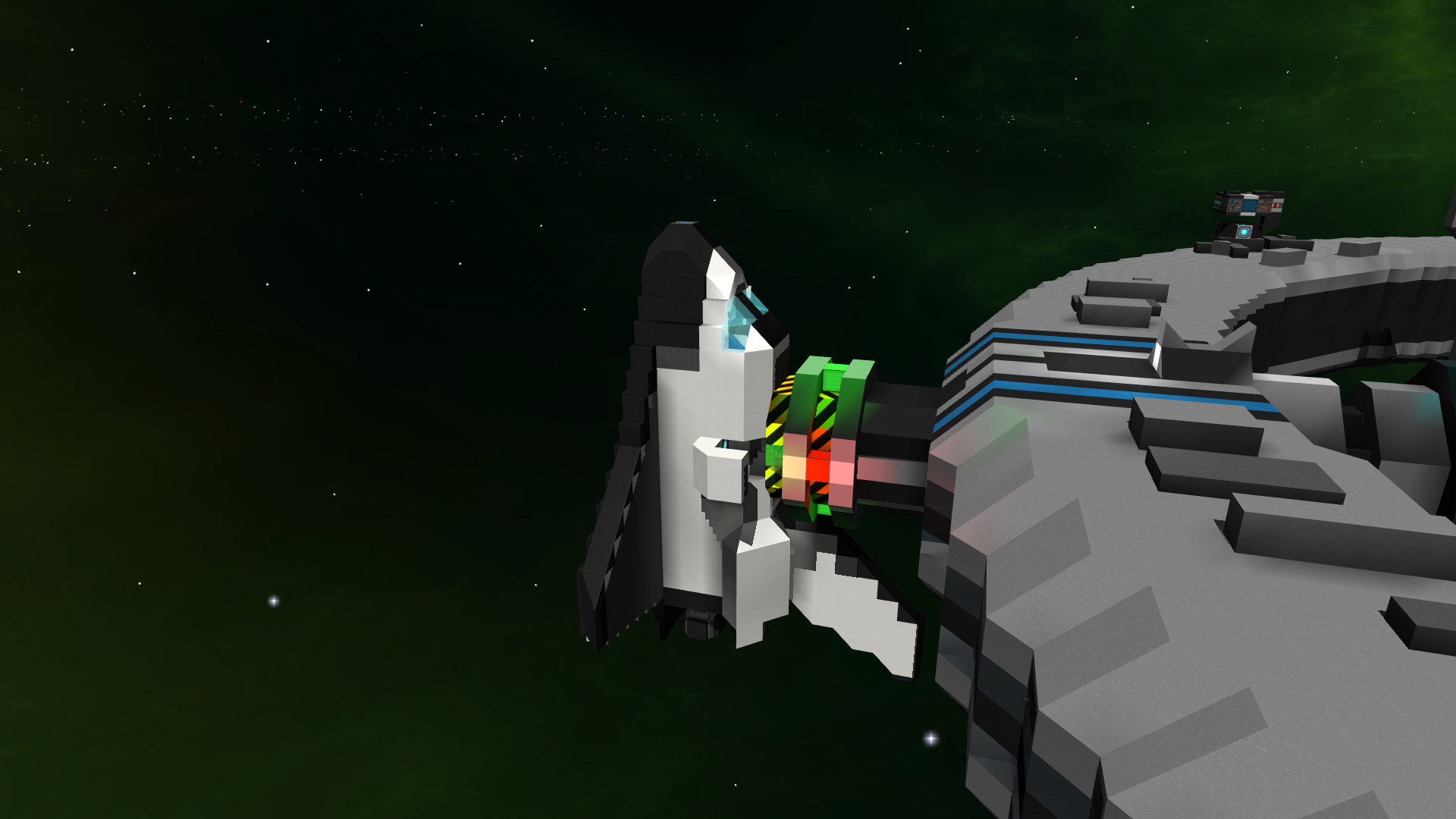 The tiny cargo bay doors cover a miniature USD, so you can dock to any ship or station, as long as the tailfin doesn´t get in the way.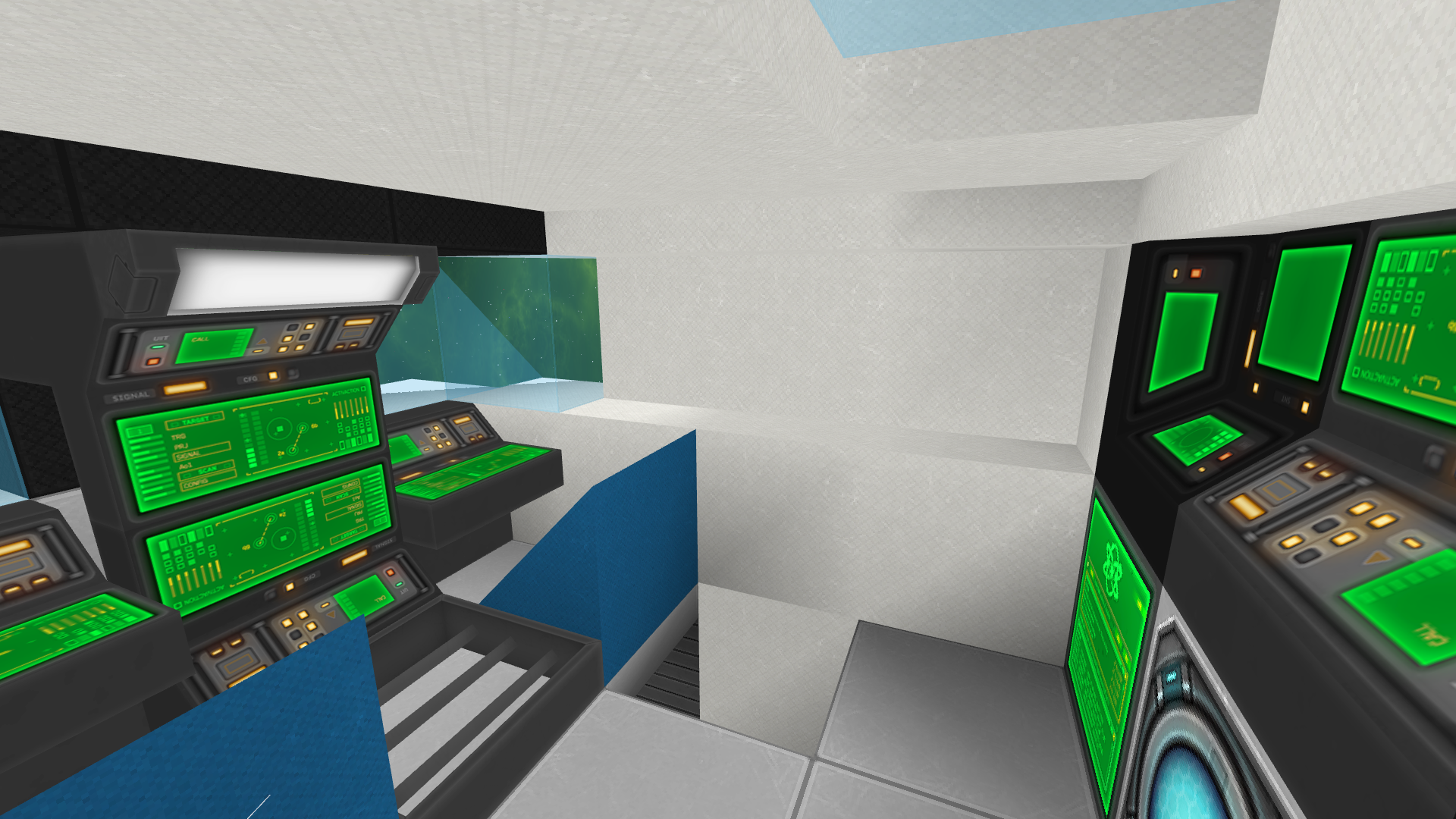 The flight deck is modeled after the original, incluing the 2-story interior.
Sytems: pretty barebones. Though it has autocharge/ multicharge FTL chambers, so it can be used as a runabout.