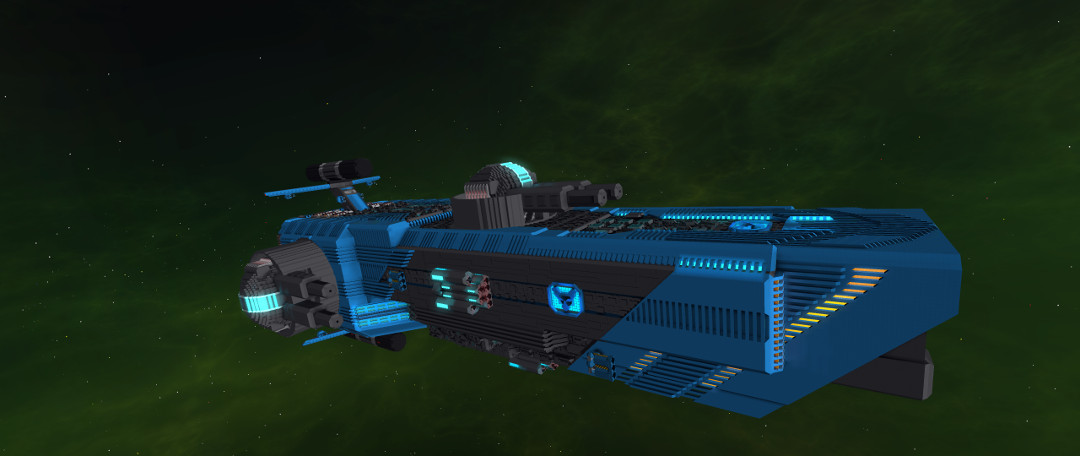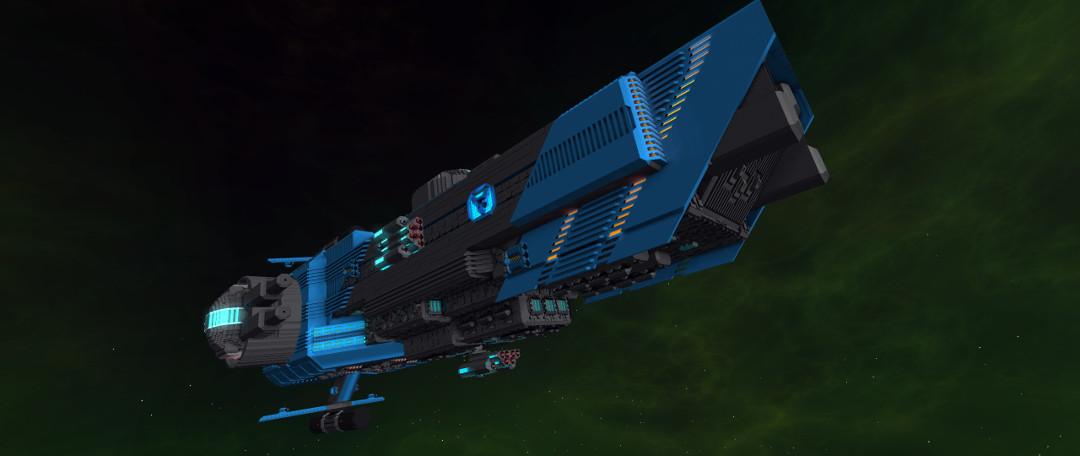 Battleship the Juggernaut, Fenrir class version.
It's a ship that is more focused on roleplaying. But It's also an siege type ship, that's capable for sniping thanks to his permanent cloaking option.
The head cannon is powerful enough to blow up a planet with one shot. I let it to your imagination how strong the ship is.
It has a shield of 30 million and two level 30 reactors, with 3 million power.
Width: 97 m
Height: 113 m
Length: 354 m
About the big cannon. Because of the recoil you need to get the target exactly in the middle of your hud, otherwise you will miss your shot.
The three head turrets work only on an selected target. Theoretically, the ship would be very strong with the turrets. Sadly enough, it seems that they suffer from a strange bug? They have first a recoil, and then shoot at the target. In another words, they can't even hit an elephant in the room. For a battle between to big ships, the turrets are only effective when they are very close on the target, sadly. I'm planning to refit or re-configurate these turrets.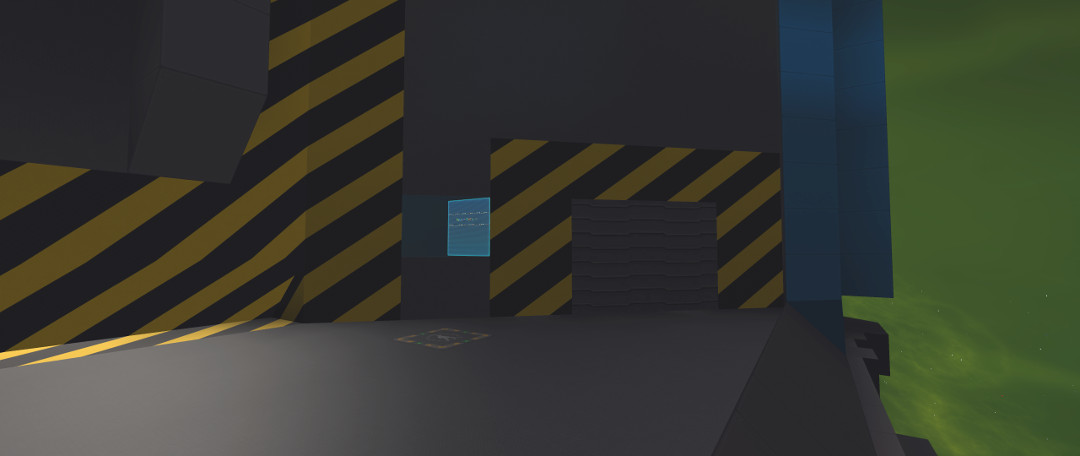 When you spawn this ship, the only entry is behind the ship beside the hangar door. There you need to put your name and password in a computer.
Use [add] Name and [password] Whatever, when asked for it. Enter fast the gate, when the fence opens. It will close after a few seconds.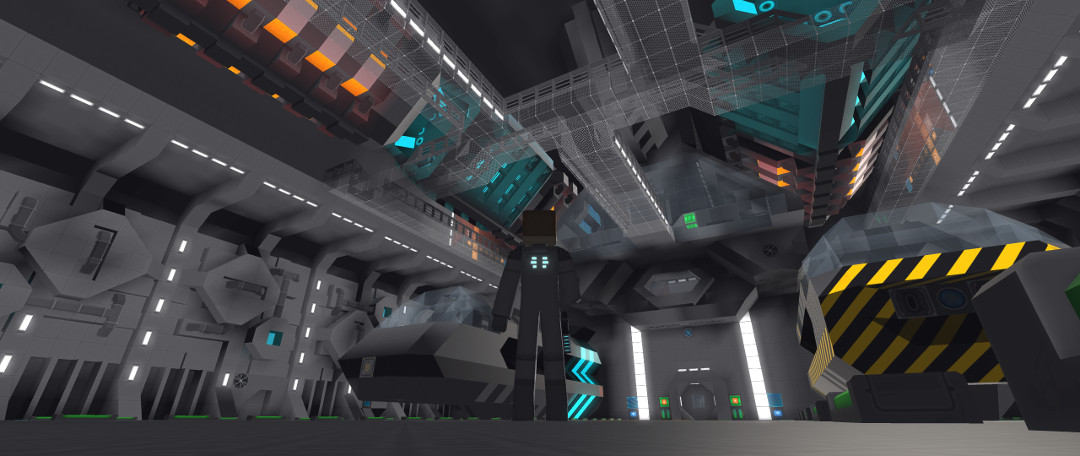 The ship has four miner drones, one shuttle and one repair ship. Launching the miners is no problem. Most thing are done with a logic system. You only need to launch the drones. After that, add the ship and the drones in your fleet register and recall the drones. When they hit the connection blocks, the rails switch back to park mode. The hangar door will open when the drones are launched, and will close when the drones are back and parked.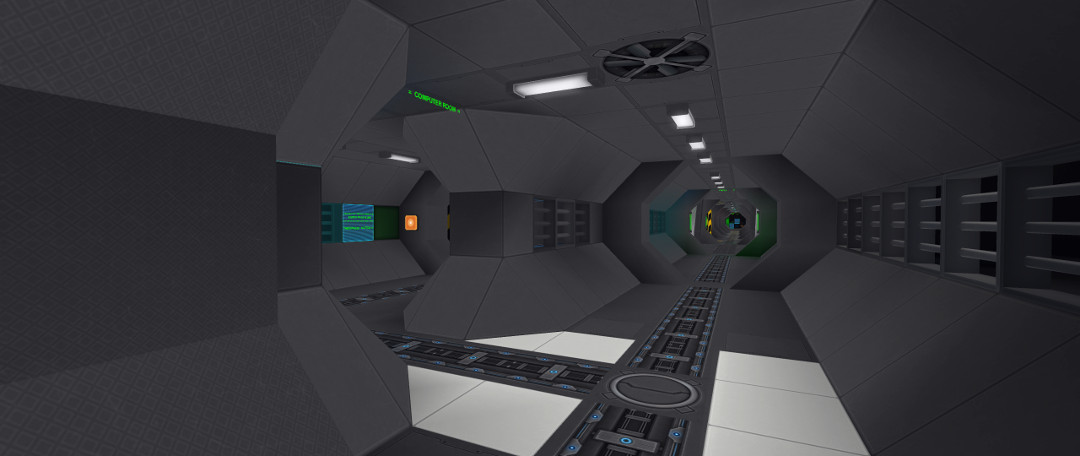 I worked more then a month on this ship, I take a break for now. The most is done, like corridors, cargo and other stuff. Take a look around, and you will find a lot of interesting stuff. You can personalize the ship, but the faction members can still use a lot without any trouble in the ship.
The ship is still from ready. A lot of rooms and other things need to be added. The turrets are experimental and need probably a lot of work.
If you have a suggestions for some type rooms, let me know about it.
Some credit to
FireG0dz
for the 4 way flip flop logic.
Have fun.