Welcome to the GUI Changer Thread!
About:
The GUI Changer is an extension for the lovely 3D sandbox space shooter called StarMade. It allows you to change the user interface of the game and make it look better or more comfortable for you.
It has been programmed by
Agronaut022
and designed by
Blakubus
and will be updated as long as it is necessary. Suggestions how to improve the program and reviews are gladly seen in the comments.
The Team:
Download:
WIN:​

​
Java:​

​
Tutorial:
(I wasn't able to turn the window language into English. Sorry for that.)
Change: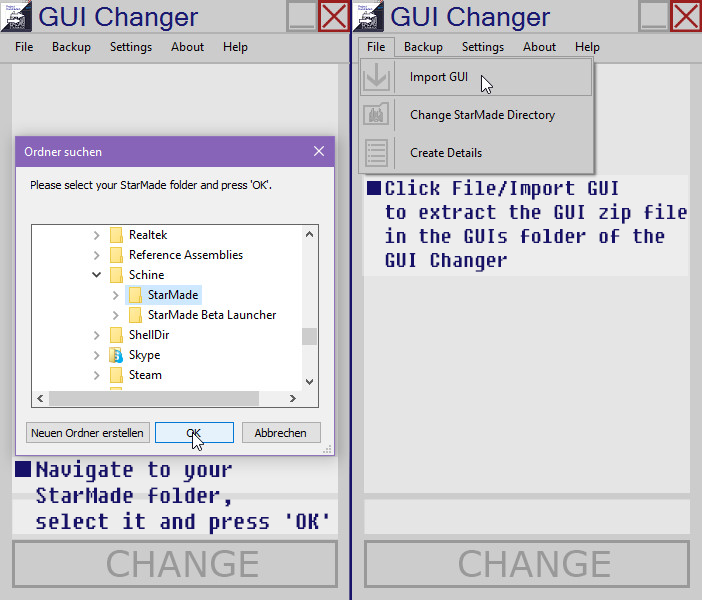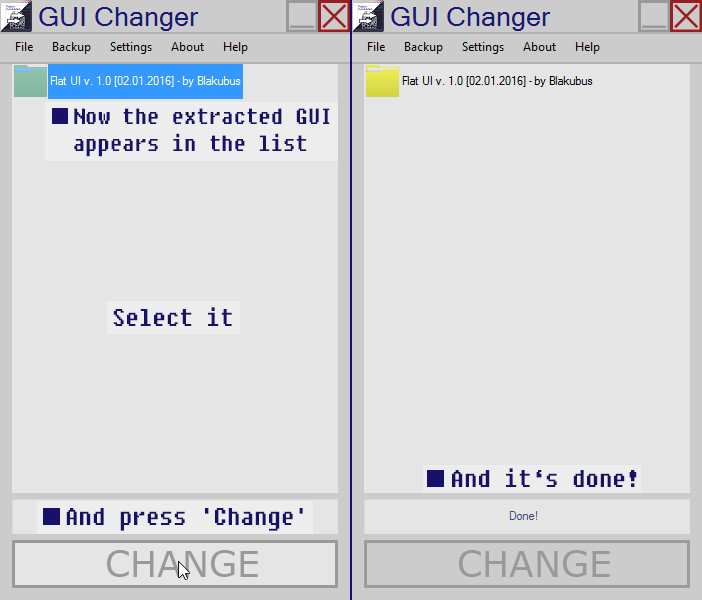 Details: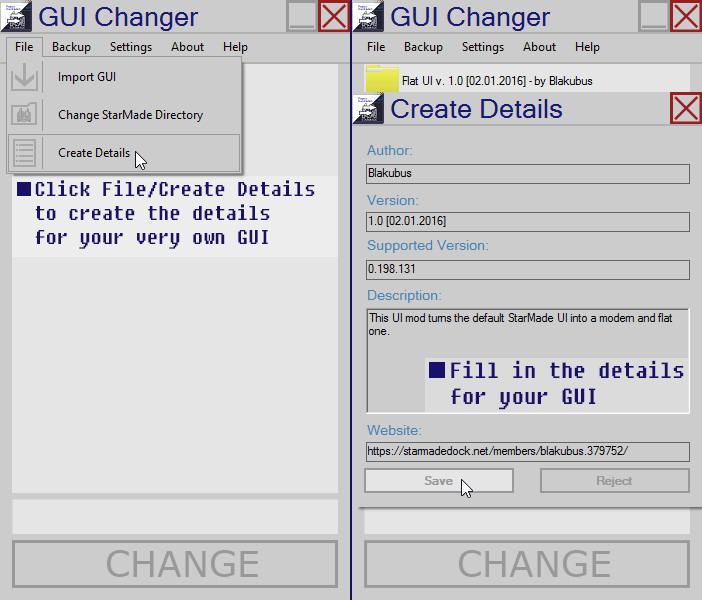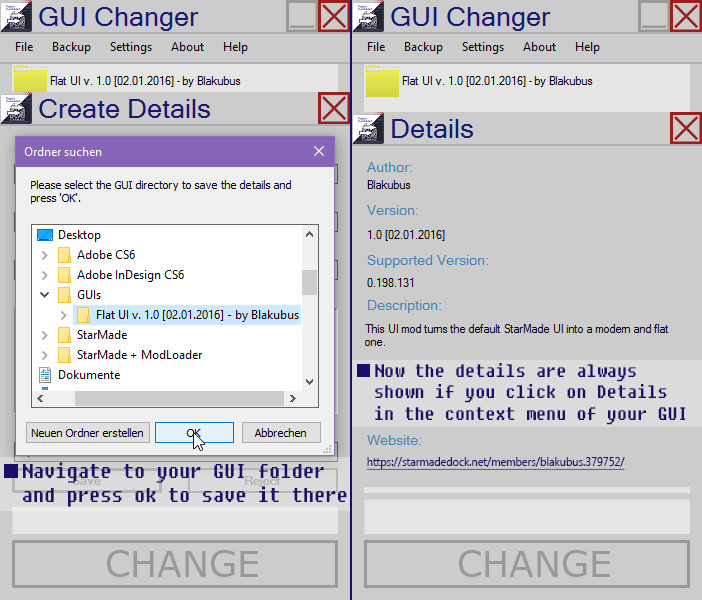 Hope you like our work. Of course we want to make the program better and better so leave suggestions for us in the comments and report bugs or any other issues.
Last but not least: Have fun playing StarMade!
Last edited: